Our Patient Success Stories
To learn more about our patient stories, please visit our library of patient testimonial videos!
If you would like to learn more about weight loss surgery in Texas with renowned bariatric surgeons at BMI of Texas, please call us to learn about your options.
After
Before
Karen McLaughlin
Kmac68@sbcglobal.ner
My weight was out of control. Strokes and diabetes are both in my family. When I realized there could be a connection, I started looking for a way to drop weight. Nothing worked. When I found BMI of Texas I knew I had found the right place. After making sure I was a candidate for the surgery they made sure I was ready mentally as well as physically. The best decision I ever made was to choose BMI of Texas to help me with my weight problems. Everyone, from the people at the front desk to the nurses to the doctors there are all knowledgable, caring people. I will never be able to thank Dr Seger and the staff of BMI enough. I lost five pants sizes and I feel amazing!
After
Before
Nanette Johnson
ng-johnson@tamu.edu
I have fought obesity for well over 25 years. I have tried every diet and failed at all of them. My primary care physician knew I had struggled for years on many diets. On one of my visits we discussed options and she mentioned having several patients that had success with weight loss surgery. She told me about BMI of Texas. So I called and got started on this weight loss adventure. I chose Dr. Duperier as my surgeon. He was very optimistic about my success with the Gastric Sleeve. So I started doing all my homework and set the date for my surgery on 12/16/13. I started the pre-diet on 12/1/13. That was the hardest part of this whole process...but I made it!! I had mentally prepared myself and was determined to lose weight to be qualified for this surgery. I have lost 72# since 12/1/13. I changed all my eating habits and live a much healthier lifestyle. My husband has been very supportive and continues to eat healthy right along with me. I have told many people that having weight loss surgery was the absolute BEST thing I have ever done for myself. Since 2005 I have had 2 total knee replacements and 2 revisions. My knees do not hurt anymore since I have lost weight. I exercise as often as I can. I even ride a bicycle which is something I had not done in over 20 years. I have been very impressed with the staff at BMI of Texas as well as Dr. Duperier. I am also very appreciative for the dietician at BMI of Texas - Jodi Robison, she has been great. They are all dedicated to helping their patients and it shows. I still have approximately 50# to lose but I am confident that I will continue to lose the weight. I had my surgery at the Foundation Surgical Hospital. I found this to be the nicest and cleanest hospital I have ever stayed in. The nurses and staff at this hospital were excellent!
After
Before
Adelina Perez
rubies726@yahoo.com
Since I can remember I have always been overweight. As a child my parents believed "a fat baby was a healthy baby". Now as an adult we find that is not true. In my case, I found myself turning to food for comfort. As the years went by I struggled with my weight. After having children my weight increased even more. I could not get a handle on it. I finally decided to ask my doctor for help after years of many weight loss support groups and many other attempts at weight loss. My doctor suggested I try BMI. BMI was a life saver for me. The doctors and staff were very courteous and thorough in explaining the procedures. Since my surgery April 2, 2013, I have been very satisfied with results and kick myself for not doing it sooner. I have lost 100 pounds since then and have been taken off of some of my HBP medications, I have been able to increase my walking regiment, and overall, less aches and pains. Thank you BMI for saving me from spiraling downward to an early grave.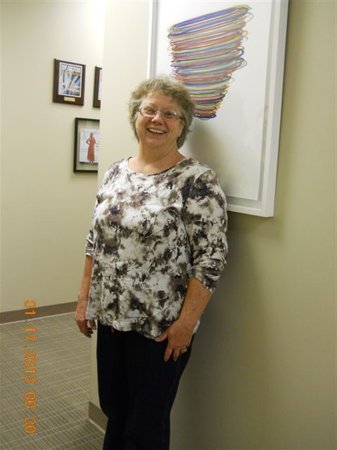 After
Dorothy Leamon
noemail@bmioftexas.com
I decided to have the robot gastric sleeve surgery done by Dr. Duperier after I had already tried every other option to lose weight. I was suffering from many medical conditions such as diabetes, high blood pressure, joint pain, GERD, and stress urinary incontinence. Having this surgery has changed my life drastically for the better. I am only about 4 months post-op and I have lost over 30 pounds so far. I never had any pain after surgery and the only regret I have is that I didn't do it sooner. Thanks Dr. D for giving me a chance to live a much happier, healthier life.
1
2
3
>