Our Patient Success Stories
To learn more about our patient stories, please visit our library of patient testimonial videos!
If you would like to learn more about weight loss surgery in Texas with renowned bariatric surgeons at BMI of Texas, please call us to learn about your options.
After
Before
Adelina Perez
rubies726@yahoo.com
Since I can remember I have always been overweight. As a child my parents believed "a fat baby was a healthy baby". Now as an adult we find that is not true. In my case, I found myself turning to food for comfort. As the years went by I struggled with my weight. After having children my weight increased even more. I could not get a handle on it. I finally decided to ask my doctor for help after years of many weight loss support groups and many other attempts at weight loss. My doctor suggested I try BMI. BMI was a life saver for me. The doctors and staff were very courteous and thorough in explaining the procedures. Since my surgery April 2, 2013, I have been very satisfied with results and kick myself for not doing it sooner. I have lost 100 pounds since then and have been taken off of some of my HBP medications, I have been able to increase my walking regiment, and overall, less aches and pains. Thank you BMI for saving me from spiraling downward to an early grave.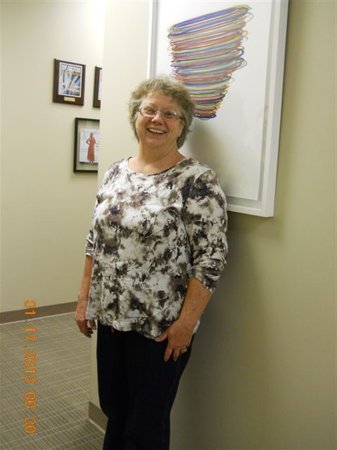 After
Dorothy Leamon
noemail@bmioftexas.com
I decided to have the robot gastric sleeve surgery done by Dr. Duperier after I had already tried every other option to lose weight. I was suffering from many medical conditions such as diabetes, high blood pressure, joint pain, GERD, and stress urinary incontinence. Having this surgery has changed my life drastically for the better. I am only about 4 months post-op and I have lost over 30 pounds so far. I never had any pain after surgery and the only regret I have is that I didn't do it sooner. Thanks Dr. D for giving me a chance to live a much happier, healthier life.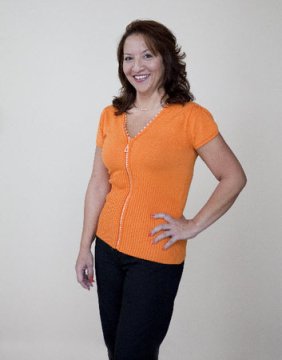 After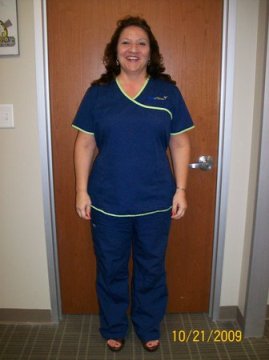 Before
Teri Mrozinski
teri.mrozinski@bmioftexas.com
In 2008, I had the pleasure of working with Dr. Duperier and Dr. Seger. I have worked in different Doctors offices before, but never had I experienced the joy and excitement that's involved with coming in contact with a new patient, and seeing first hand how they change their lives for the better, once they decided to start the "Weight Loss Journey". My job as Dr. Duperier and Dr. Seger's receptionist allows me to see the patient from the start of the program, to well past their goals. It's truly amazing! After much thought and prayer, I decided to start my own Weight Loss Journey. On November 9, 2009, I had the sleeve procedure. I couldn't believe that I was up and walking around that same afternoon. I was ready to come back to work after one week, but Drs. Duperier and Seger, (and my wonderful co-workers) insisted that I take two weeks. In May of 2010 I had already lost 60lbs. My family and friends cannot believe how fast this happened. They have also noticed the change in my energy level. I cannot hide the pride that I have for being part of this wonderful BMI team. I would trust Dr. Duperier and Dr. Seger with ANY member of my family. My life has truly changed for the better.
Belinda Lavendar
blav53@att.net
My primary doctor recommended that I meet with Dr. Duperier to discuss weight loss surgery because of my high blood pressure, sleep apnea, and diabetes. That was the best referral I have ever gotten. I decided soon after that to have the gastric sleeve surgery done and I am so happy that I did. I am so thrilled at how this surgery has improved my life. Not only have all of my medical issues resolved (which was my biggest concern), but also I feel so much better about myself! I have so much more energy and sleep all night now so I wake up very rested. I have no regrets about having this surgery done and I would recommend it to anyone. Thank you, Dr. Duperier for giving me a second chance to live a healthier and happier life.
1
2
>