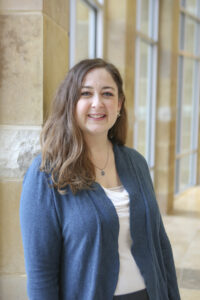 Bonnie Scott joins the BMI of Texas team as a Behavioral Health Specialist. Bonnie is committed to helping clients feel supported and encouraged in their health and weight loss goals. She offers pre-surgical psychological assessments, follow up consultations, and counseling sessions for patients desiring a holistic approach to weight loss. Bonnie has extensive training in assisting clients in identifying their strengths, challenges, and values as they work toward their goals. Bonnie strives to offer an individualized patient-care experience in a quiet and supportive environment. An appointment with Bonnie is a chance to examine patterns, background, and behaviors in a safe and reflective space.
Bonnie is a Licensed Professional Counselor who graduated with a Master's degree in Community Counseling from UTSA. Before that, she attended Eastern New Mexico University and graduated with a Master's degree in Microbiology. She brings a unique combination of education and experience to the therapeutic relationship. She has gained counseling and guidance experience in a wide range of settings, including professional training and assistance, case management services and medical offices. Bonnie is an expert in relationship coaching and excels at supporting people through transitional times in life. She is glad to be a resource for the patients of BMI of Texas.
You may contact Bonnie at bonnie.scott@bmioftexas.com
Why Pay More?
Gastric Sleeve Surgery can range drastically in price, but you aren't necessarily getting better service for your money. BMI of Texas's state of the art facility allows us to cost effectively provide this proceedure while providing top quality service.
Example of how our Gastric Sleeve Sleeve Pricing Compares to the Competition


| City | Cost |
| --- | --- |
| Dallas A | $13,400 |
| Dallas B | $11,000 |
| Houston A | $16,000 |
| Houston B | $14,300 |
| Houston B | $14,300 |
| Los Angeles A | $12,000 |
| Los Angeles B | $25,000 |
| BMI of Texas | $9,900 |
Is Weight Loss Surgery Right For You?
Know Your B.M.I
Your Weight Loss Options
Resource Center