Intragastric Balloon (Obalon) or Gastric Balloon 
The Obalon intragastric balloon or Gastric Balloon is an FDA-approved weight loss system that uses space occupying balloons in the stomach to decrease hunger and reduce caloric intake to help patients achieve their goals. The balloons are delivered into the stomach via a capsule that the patient can swallow. They are then inflated with air by the surgeon using an attached catheter, each one occupying approximately 250 mL of space in the stomach.
This system is fundamentally different than previous balloons that have been on the market, namely Orbera (Apollo Endosurgery) and Reshape (Reshape Medical). These systems used fluid filled balloons to occupy space in the stomach, causing patients to feel constantly full and weighed down. In contrast, the Obalon balloon system is a lightweight, air-filled system that allows the patient to easily and comfortably continue with their daily activities.
Below are answers to commonly asked questions about the Obalon system. For finding out even more, please call us at 210-615-8500
Obalon Intragastric Balloon: Weight loss procedure qualifications
Shedding pounds can be a difficult task, but for some people, a unique treatment called the Obalon Intragastric Balloon weight loss procedure can help jump-start the process.
The procedure utilizes three capsules – each containing a special balloon – that you'll swallow over the course of several months. They're removed six months after you swallow the first, and during this time, you'll work with your doctor on a diet and exercise program to help you continue to lose weight.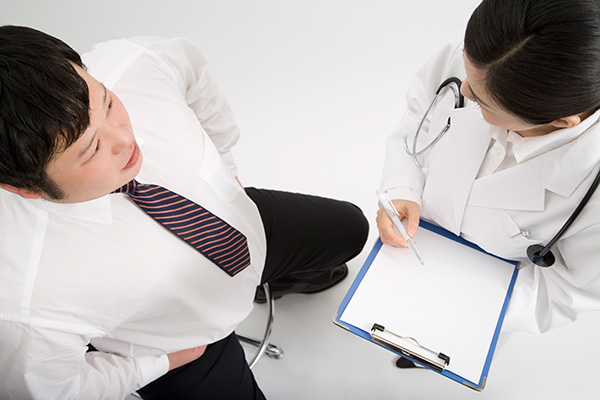 Why shouldn't you just use diet and exercise?
The intragastric balloon is a useful tool to help jump-start your weight loss if exercise and diet alone aren't doing the trick. This weight loss procedure works because as the balloons take up space in your stomach, you'll feel full faster.
Following a healthy diet and exercise program is an important part of the Obalon procedure, but you'll have added help from the balloons and your doctor's counseling, which can make all the difference between a weight loss plan that doesn't succeed in the long run and one that does.
If you qualify for the Obalon procedure, you'll need to have a significant amount of weight to lose. The procedure can help you get – and stay – on the right track, provided you follow the program.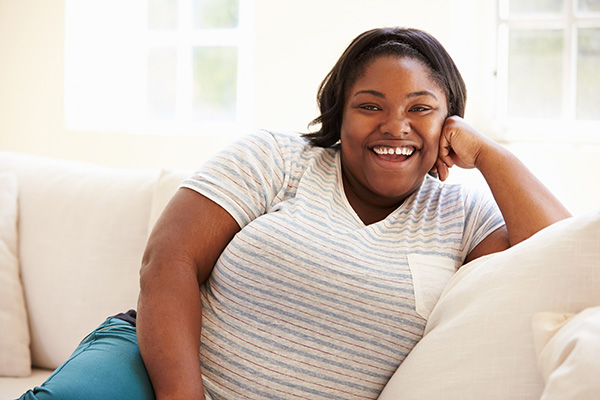 Who is a good candidate for the Obalon weight loss procedure?
The Obalon Intragastric Balloon system is appropriate for patients 22 years of age and older who have a body mass index (BMI) from 30 to 40. Obesity is generally defined as having a BMI of at least 30, so the procedure is suitable for patients who have a significant amount of weight to lose.
You'll need to be willing to commit to a six-month treatment program and modify your lifestyle to include a diet and exercise plan.
You'll also need to make a financial commitment, as the procedure usually costs between $6,000 and $9,000 for placement and removal of the balloons, as well as nutritional support.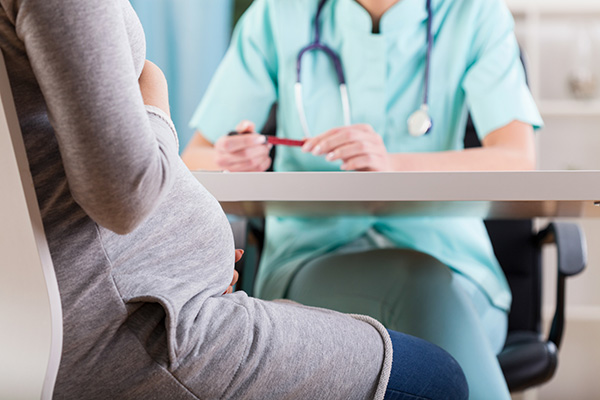 Who shouldn't have the procedure?
While the Obalon Intragastric Balloon is appropriate for many patients, it's not for everyone. Talk to your doctor about your overall health, including conditions you currently have or had in the past, medications you take, as well as any surgeries you've had.
You shouldn't have the procedure if one of the following applies to you:
You have problems swallowing.
You take any of the following medications on a daily basis: prescription aspirin, anti-inflammatories (such as Advil or Motrin) or anticoagulants (blood thinners).
You've had surgeries or a condition that may have led to a narrowing or blockage of your gastrointestinal tract.
You've had gastric sleeve or lap-band weight loss surgeries.
You have an untreated H. pylori infection.
You aren't able to take proton pump inhibitor medication.
You're allergic to products or foods that come from pigs.
You have an eating disorder.
You have a history of structural or functional stomach disorders.
You have to use anti-platelet drugs or other medications that can affect the normal clotting of blood.
You have a history of bowel system disease, such as irritable bowel syndrome (IBS) or Crohn's disease.
You're taking medications at specified hourly intervals, such as anti-seizure or anti-arrhythmic medications.
You're taking medications at specified hourly intervals, such as anti-seizure or anti-arrhythmic medications.
You're pregnant or nursing.
For more information about whether you're a good candidate for the Obalon Intragastric Balloon weight loss procedure, contact BMI of Texas.
BMI of Texas Selected as Exclusive Provider of Obalon System
The Bariatric Medical Institute of Texas (BMI of Texas) today announced it is the first and only weight loss practice in south Texas to offer the new Obalon Balloon System, a swallowable intragastric balloon system designed to help achieve weight loss in adults with a Body Mass Index (BMI) of 30-40.
The Obalon Balloon System, which was approved by the Food and Drug Administration (FDA) in September 2016, is intended to be used in conjunction with a diet and behavior modification program. Three Obalon Gastric Balloons are placed in the patient's stomach within three months of the six-month treatment period. All balloons must be removed six months after the first balloon is placed. Obalon is the first and only FDA-approved swallowable, gas-filled intragastric balloon system for the treatment of obesity,
Patients interested in learning more about the Obalon system and meeting the BMI of Texas surgeons to discuss weight loss options are encouraged to attend a free educational seminar. Seminar schedules can be accessed by calling 210 615 8500 or contacting april.hernandez@bmioftexas.com.
According to the BMI of Texas surgical team, Obalon offers numerous benefits for patients. Patients swallow the balloons at the doctor's office (no anesthesia required) and are able to return immediately to work. The procedure is appropriate for patients with a BMI of 30-40 (which is lower than bariatric surgery candidates) and patients reported few side effects.
"The three small Obalon balloons, when combined with a diet and exercise program, jump-start a person's weight loss efforts. Studies show the Obalon system compares favorably to other balloon systems in terms of maintenance of longer term weight loss and it is significantly better in terms of uncomfortable side effects," said Dr. Terive Duperier. "Our goal is to help our patients lead healthier lives and we can help them accomplish this in a variety of ways, whether it's a balloon system, bariatric surgery or via our medical weight loss program. Everyone at BMI of Texas is focused on helping our patients lose weight and keep it off, leading to a healthier lifestyle."
BMI of Texas provides innovative and comprehensive medical and surgical care to patients with obesity and metabolic disease. The physicians and staff are dedicated to creating an enduring partnership with patients in order to ensure their long-term success. They are committed to providing care in a supportive, compassionate, and guilt-free environment. In addition to its medical weight management program, BMI of Texas helps patients achieve their weight loss goals and improved health through various surgical procedures including gastric bypass, lap band and gastric sleeve.
BMI of Texas weight loss surgeons Terive Duperier, MD, FACS, Richard Englehardt, MD, FACS, and Michael Seger, MD, FACS, have been recognized by San Antonio Scene in the magazine's annual listing of the city's top physicians. Dr. Jennifer Seger, who heads up the practice's medical weight loss program, was recognized as a "Best of 2016" doctor in the Bariatric Medicine category. The BMI of Texas doctors have repeatedly been recognized by their peers dating back the awards' inception in 2005.
About BMI of Texas:
Founded in 2008, the Bariatric Medical Institute of Texas is focused on helping patients achieve their long-term weight loss goals. More information on the practice can be found online at bmioftexas.com.
Why Pay More?
Gastric Sleeve Surgery can range drastically in price, but you aren't necessarily getting better service for your money. BMI of Texas's state of the art facility allows us to cost effectively provide this proceedure while providing top quality service.
Example of how our Gastric Sleeve Sleeve Pricing Compares to the Competition


| City | Cost |
| --- | --- |
| Dallas A | $13,400 |
| Dallas B | $11,000 |
| Houston A | $16,000 |
| Houston B | $14,300 |
| Houston B | $14,300 |
| Los Angeles A | $12,000 |
| Los Angeles B | $25,000 |
| BMI of Texas | $9,900 |
Is Weight Loss Surgery Right For You?
Know Your B.M.I
Your Weight Loss Options
Resource Center