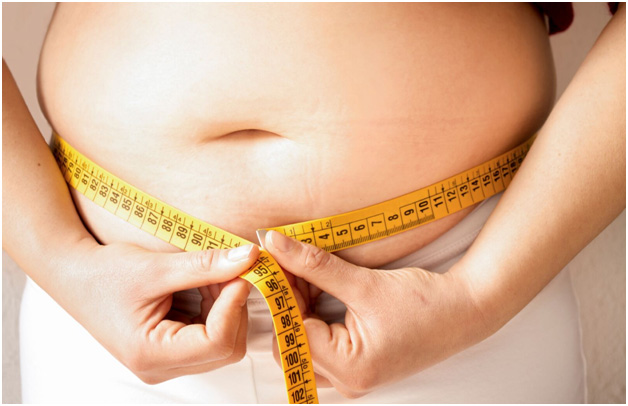 What is bariatric surgery age limit? Have you heard that weight loss surgery options are only available to patients 18 years and older? It's true that the FDA has only approved gastric bands for adults age 18 and up, but what's the reason behind the suggested age limit for bariatric procedures? Is it dangerous to have weight loss surgery at a younger age, or could the benefits outweigh the risks?
Young patients with bariatric surgery success stories
According to The New York Times, only 1 to 2 percent of all weight loss surgeries are performed on patients under age 21. In some cases, like the story of Kelsie Blackwell reported by NBC News, surgery is appropriate even under age 18.
Kelsie was diagnosed with hypothalamic obesity after developing a cancerous brain tumor at age 8. At just 5 feet tall, Kelsie was gaining 20 pounds a month and eventually reached 230 pounds. She didn't have surgery to remove the tumor until she was 16. After she had a gastric bypass that same year, she dropped to 130 pounds. As of 2013, when her story was published, Kelsie had successfully kept the weight off after more than five years.
If you follow the link to the NBC News article, you'll see it's mostly about a 12-year-old girl named Alexis Shapiro. Diagnosed with the same condition as Kelsie, and weighing 198 pounds at just 4 feet 7 inches tall, Alexis was denied weight loss surgery coverage from her insurance provider because of her age.
People Magazine caught up with Alexis earlier this year. After so much media attention, the insurance company flipped its decision and offered to front the cost of the weight loss surgery. Alexis was able to have a sleeve gastrectomy at age 13 and had lost 60 pounds as of January 2015.
Benefits and complications of having weight loss surgery at a young age
The stories of Kelsie and Alexis are perfect examples of exceptions to the 18-and-older rule for weight loss surgery. These girls enjoyed several benefits following their procedures. As explained by UnitedHealthcare, teens and young adults who are approved to have bariatric surgery can expect to experience improved social relationships, higher self-esteem and better physical functioning.
However, complications may arise from having surgery before a patient has reached his or her full expected skeletal growth. UnitedHealthcare pointed out some of the most prominent issues, noting that bariatric surgery in adolescent patients may not lead to significant, long-term weight loss and could potentially interfere with physical growth or sexual maturation.
In the end, there simply aren't enough studies of bariatric surgery side effects in young patients to determine effectiveness, safety, impact on long-term survival or improvement in quality of life.
Deciding if weight loss surgery is right for you
If you're under age 18, you may not think you'll be approved for bariatric surgery, but that's not always true, as seen in the cases of Kelsie and Alexis. The best first step is to talk to your parents about possible bariatric surgery side effects and benefits.
Next, contact Dr. Jenny at BMI of Texas to discuss medical weight loss and then, if weight loss surgery is still desired, perform the surgery when they are older. Learning about your options now is a great place to start.