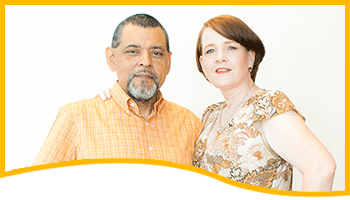 "What if?"
Isn't that a question we always ask ourselves? The cost of obesity is unbelievably high. It costs our nation and it costs you! Ask yourself this – How much money would I be saving each year if I was not dealing with this problem? How much could I save on food, medicine, and plus size clothing? This tool will help you understand the true costs of dealing with obesity and help you understand that, by having surgery, you will probably save yourself a good bit of money.
Most people see a return on their investment with cost savings in food, medicine, and clothes in two years. What better investment can you make than one in your long-term health?
Stop asking yourself "what if?" and start asking yourself "why not?" and contact the leading weight loss surgery team in San Antonio!
For financing information please visit CareCredit or GreenSky to apply online.
Your Gastric Sleeve Procedure Can't Wait
It's a sad fact: about half the people who approach BMI about a gastric sleeve procedure have an "exclusion" in their insurance. In other words, their insurance plan has purposefully left weight loss surgery out of their covered benefits.
Most people understandably find this depressing, believing that this means they have no other options.
Take comfort: this is actually a very common problem, and while we are lobbying to fix the situation, that doesn't mean you are stuck.
Although your insurance company may not have your back, we do. At BMI, we have developed a great system to make bariatric surgery accessible for all: for as little as a few hundred dollars a month, you can pay for a procedure.
When your car breaks down, it's a pain, but you can always trade it in for something new. Unfortunately, your body doesn't work that way. You have to take care of it, now.
So make an appointment, look at your options, explore payment plans, and see if it's an option that can work for you.
In short: We want to empower you. We're ready to help you take matters into your own hands. And we have a team of people to help you apply for financing and get it done.
We know the doubts you have on your mind. But you are not alone.
And yes, we walk the walk: our very own Dr. Seger is Chair of the Access to Care Committee, devoted to lobbying insurance companies for increased coverage for bariatric surgery.
The Cost of Gastric Sleeve Surgery
For most individuals, the cost of gastric sleeve surgery is determined by their insurance plan. At BMI of Texas, our services are in-network with most major insurance providers. We also provide additional, employer-based coverage to many local employers in the San Antonio area. Your exact insurance plan will determine what portion, if any, of your hospital bill will need to be paid out-of-pocket.
The cost of gastric sleeve surgery can vary dramatically around the country, as well. Here in San Antonio, we are proud to offer the highest-quality services at a fraction of the cost of the exact same surgery in Los Angeles, New York, and other metropolitan areas in Texas.
Why Self Pay?
Although we at BMI work to provide the same, quality treatment to all patients, some still prefer the clear control and more direct process of self pay. Patients may feel that using their insurance plan puts their weight loss journey at the whim of an insurance company because the insurance company is paying for the surgery. These patients appreciate the clear expectations and total lack of ambiguity that comes with working directly with BMI, without a third party (the insurance company) involved.
Although most patients will leverage the cost savings that their health insurance enables, we understand these concerns. If you are in a position to take complete ownership of your gastric sleeve surgery and prefer to pay the costs directly to BMI, we are happy to work with you in this fashion.
Other patients will pursue self-pay for another reason: while their insurance company may cover this surgery on some plans, the patient is not on the correct plan. This is a frustrating situation; obesity is a disease, after all, but this is a reality on certain health insurance plans.
Still other patients have run the numbers and determined that even though BMI is out-of-network, the cost and quality of services make self pay worth it.
Simply put, there is no single reason a patient pursues the self pay route, but a variety of factors that may lead to their decision.
Is Weight Loss Surgery Available For Low Income Individuals?
In short, yes, our weight loss offerings are available to low-income individuals in many circumstances.
If you have researched available interventions, explored your insurance options, and believe self pay is the way to go for you, we sincerely hope that upfront costs are not a barrier in preventing you from following through.
Tragically, low income can be both a risk factor for obesity and often, a barrier to weight-loss interventions like gastric sleeve surgery. At BMI, we believe you deserve a way out from what can feel like a catch-22.
No matter your income, employment status, or insurance status, our concierge team of financial counselors is prepared to work with you, explore your options, and help you move forward with the most appropriate solution for your situation.
Why Pay More?
Gastric Sleeve Surgery can range drastically in price, but you aren't necessarily getting better service for your money. BMI of Texas's state of the art facility allows us to cost effectively provide this proceedure while providing top quality service.
Example of how our Gastric Sleeve Sleeve Pricing Compares to the Competition


| City | Cost |
| --- | --- |
| Dallas A | $13,400 |
| Dallas B | $11,000 |
| Houston A | $16,000 |
| Houston B | $14,300 |
| Houston B | $14,300 |
| Los Angeles A | $12,000 |
| Los Angeles B | $25,000 |
| BMI of Texas | $9,900 |
Is Weight Loss Surgery Right For You?
Know Your B.M.I
Your Weight Loss Options
Resource Center