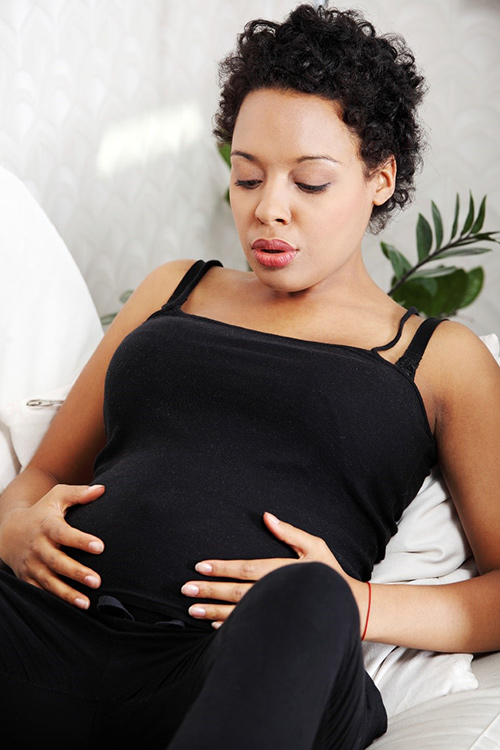 The US National Library of Medicine states that about one in five pregnant women are obese, a majority of those women being of reproductive age. If you're overweight, you may wonder how your extra pounds affect your fertility.
This could be the perfect time to undergo your chosen type of bariatric surgery for long-term weight loss. Find the answers to your questions here. If you want to have children in the near future, is it safer to carry a child while obese or should you wait until after bariatric surgery to conceive?
Is it harder to conceive while overweight?
Yes. While it's far from impossible, Pregnancy.org pointed out these common weight-related reasons for infertility:
High estrogen production, which reduces or eliminates ovulation.
Polycystic ovary syndrome (PCOS), an endocrine disorder that has a lower chance of causing infertility if you lose weight.
Luteal phase defect (LPD), a disruption in the monthly menstrual cycle that makes the lining of the uterus unable to thicken in preparation for a possible pregnancy.
What are the effects of bariatric surgery on fertility?
According to the Royal College of Obstetricians and Gynecologists, 70 percent of women who undergo bariatric surgery are within childbearing years, and many want to become mothers. It's good news, then, to learn that bariatric surgery has a very positive effect on fertility. Weight loss surgery:
Regulates ovulation
Balances hormone levels
Decreases insulin resistance
Increases libido
May reduce miscarriage rates
Is pregnancy safer while obese or after bariatric surgery?
Losing weight before you become pregnant is the best way to protect your health and your baby's wellbeing, according to the National Health Service. By reaching a healthy weight, you reduce the risk of complications associated with being obese and pregnant. These complications include:
Miscarriage
Gestational diabetes
Preeclampsia
Blood clots
Shoulder dystocia during labor
Heavier bleeding after delivery
Bariatric surgery is an effective way to reach your target weight quickly, safely and permanently. However, because pregnancy involves natural weight gain, it's important to wait one year post-surgery to become pregnant in order to get the most benefits from the procedure.
If you are currently overweight and pregnant, bariatric surgery is no longer an immediate option. In fact, you shouldn't try to lose weight at all while pregnant because this may not be safe. The best way to protect your health at this point is to go to all your appointments so your doctor can keep an eye on you and your developing baby.
Does dieting after bariatric surgery lower the risk for obesity-related complications during pregnancy?
Yes. The U.S. National Library of Medicine states that a properly maintained and monitored diet after bariatric surgery (and during pregnancy) significantly lowers the risk of gestational diabetes and hypertension.
According to the Mayo Clinic, gestational diabetes is dangerous because it can cause:
Excessive birth weight, resulting in the need for a C-section
Premature delivery
Respiratory distress syndrome (difficulty breathing)
Low blood sugar in the baby after birth
Type 2 diabetes when the baby grows up
The Mayo Clinic also outlines the dangers of hypertension during pregnancy. Hypertension can cause:
Preeclampsia, which can lead to serious or even fatal complications
Decreased blood flow to the placenta
Placental abruption
Premature delivery
In the end, having bariatric surgery and waiting a little longer to have children could be the right choice for you and your future family. Of course, it's important to discuss your situation with a medical expert from BMI of Texas. Please contact us to learn more about the side effects of weight loss surgery and the impact on future pregnancies.