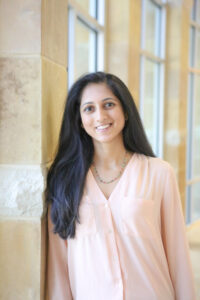 As a New Jersey native, Dr. Punam Patel earned a B.S. degree in biotechnology from Rutgers, The State University of NJ. She graduated summa cum laude and had the honor of serving as Vice President of her class. She received her medical degree from Rutgers – New Jersey Medical School in Newark, NJ and was then accepted to the competitive general surgery residency program at the same institution.
After completing residency training, Dr. Patel was accepted to the MIST fellowship program at UT Houston and made the move to Texas. During the fellowship, she completed advanced training in minimally invasive surgery and bariatric surgery with BMI of Texas in San Antonio under the guidance of Drs. Duperier, Seger, and Englehardt. At this time, Dr. Patel is board certified by the American Board of Surgery, and is recognized as a fellowship trained advanced laparoscopic and bariatric surgeon by the American Society for Metabolic and Bariatric Surgery.
Dr. Patel specializes in weight loss surgery and is well-versed in the surgical treatment of obesity. She performs a variety of procedures including sleeve gastrectomy and roux-en-y gastric bypass. In addition to weight loss surgery, Dr. Patel's advanced laparoscopic training allows her to offer complex, minimally invasive surgeries of the abdomen to treat diseases of the esophagus, gallbladder, intestines, and stomach. She also manages hernias of the abdominal wall, diaphragm, and inguinal/groin region.
Dr. Patel is very active in her free time. She is an avid runner, enjoys high intensity workouts, hiking the parks of San Antonio, and discovering everything the city has to offer. When she's not outdoors, she enjoys traveling cross country to visit family and friends.
Feel free to email any questions or concerns to Dr. Patel at punam.patel@bmioftexas.com
Why Pay More?
Gastric Sleeve Surgery can range drastically in price, but you aren't necessarily getting better service for your money. BMI of Texas's state of the art facility allows us to cost effectively provide this proceedure while providing top quality service.
Example of how our Gastric Sleeve Sleeve Pricing Compares to the Competition


| City | Cost |
| --- | --- |
| Dallas A | $13,400 |
| Dallas B | $11,000 |
| Houston A | $16,000 |
| Houston B | $14,300 |
| Houston B | $14,300 |
| Los Angeles A | $12,000 |
| Los Angeles B | $25,000 |
| BMI of Texas | $9,900 |
Is Weight Loss Surgery Right For You?
Know Your B.M.I
Your Weight Loss Options
Resource Center