Brian
After & Before
I have been struggling with my weight for over 20 years now; at the age of 42 I was dealing with High Blood Pressure, Sleep Disorder, Hurting joints, fatigue on top of being the heaviest I have ever been at approx. ~330lbs. I was of the mindset that I could do it on my own without any help. This resulted in failed diets, poor self-esteem and just more weight gain. It seemed like every time I dieted, I would lose 20lbs and gain back 30. It was a cycle that brought on depression to the point I did not like taking family photos or be in front of my own wife with my shirt off. I joked about my weight in front of friends before they got the chance, in my mind it seemed less painful but it wasn't. I always wondered what they thought about me. I could not fit comfortably in an airplane seat. I always needed and extension for the seat belt. I could not stand and put my belt in my jeans because I lacked the flexibility to reach around and loop it through my pants. Honestly sitting here typing this up I can't help but feel little humble and excited to share the next part of my journey with you. In August of 2014 I had my first consultation with Dr. Duperier, and I must say his straight forward attitude caught me off guard a little. His first real question (after the initial pleasantries) was what surgery are you looking at and why? At this point I was faced with a choice, to continue to mask how I really felt or come clean and get help. I decided to lay it all out on the table and see what his reaction was. And to my surprise He was very respectful and I could tell that he really enjoyed helping people change their lives. I remember him saying something like there is no magic pill and you are going to get out of it what you put into it. This is not going to be easy and I needed to prepare for a lifestyle change. And change is what I prepared for the next 12 months(Insurance Requirement). My surgery came on October the 9th 2015. I went in on Friday and had the gastric sleeve procedure and was released on Saturday to go home. I also took Monday off and was back to work fulltime on Tuesday. I began walking two miles a day as part of my recovery. Learning is a never ending cycle, My body is communicating with me now and I am listening. After nearly 90 days since my surgery I am happy to share that I am weighing in at 238lbs, dropped 5 pant sizes, not using a sleep apnea machine, and reduced the amount of blood pressure medicine I was taking. I have lost several inches around my neck, chest, waist and arms. I feel like a brand new person.(92lbs overall, 62lbs since I left the hospital) If you are reading this and thinking about taking the next step to change your life or just want more information, please do so, don't wait. If you have a friend or family member that you are doing research for please pass this along. I am thankful every day that my wife kept pushing me to go in and visit with the doctor. That first visit changed my life!!!!!
*Individual results may vary
Pedro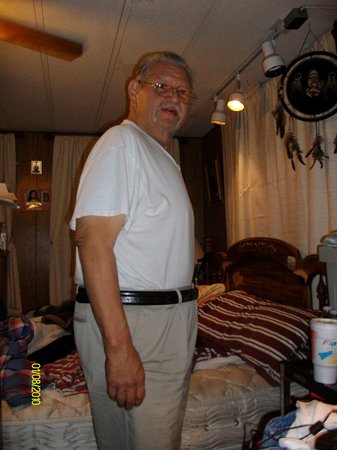 After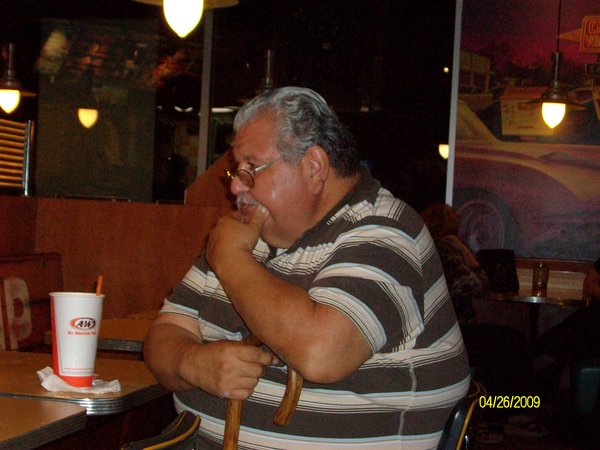 Before
my name is Pedro H. De La Cruz Sr. I am 62 yrs old. I use to be very obese weighing in at 374 pounds. My pcp Dr. Wanda Anguiera referred me to go to a seminar hosted by Dr. Segers talking about weight procedures like the lapband, the sleeve, and gastric bypass. I had alot of medical problems before my surgery. I was obese, high blood pressure, sleep apnea, diabetes, swelling of ankles, acid reflux, congestive heart failure, high cholestrol, too much iron in my blood, and retaining water. I was a walking pharmacy before surgery. Since May 15th 2009 i was no longer a diabetic. I had my Gastric bypass surgery on June 9th 2009. Now i take five medications split in half plus my viatamins. I have lost 20 inches off my waist and i have lost 132 pounds after 7 months since my surgery and now weigh 242 pounds. i feel good i never want to go back to being an obese man or person again. Surgery went just the way Dr. Segers told me it was going to be. All my Doctors have set my goal weight loss at 200 pounds due to my height and bone structure. up to this date Dr. Segers has change my life to the better being that all my doctors said at the rate i was going i would only live up to 3 yrs and now my life has be expanded. i was always tired had pain all over my body, Hard to get out of bed. Now i just jump up out of bed like a 20 yr old man. I belong to Spectrum gym. Dr Segers and his team have made a big impact on my life and i am thankful for them for giving me a new life. So you decide which surgery will work best for you.
*Individual results may vary
Jerek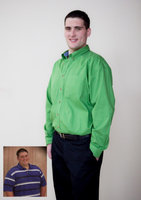 After
Before
Dr. Seger performed my Gastric Bypass surgery on June 15, 2009. Since then I have lost over 192 pounds. My name is Jerek Laughlin and I'm 18 years old. I knew I wanted to get the Gastric Bypass for a while. Not really sure why I went to all the parties. I was always the big kid in the back of the room by myself. I would stay for a little bit just to say I went but then I left early. My senior year I gained more weight. When I stopped playing football, I lost the few friends I had, then I knew I had to do something before I got any bigger. I was 390lbs. Six days after graduation, I had the surgery. I started losing 2 to 3 pounds a day, and sometimes, even more. After two months, I had lost 75 pounds. Now after 6 months, I have lost over 192 pounds. Although my recovery from the surgery was one of the most difficult things I have done, it was also the best thing I ever did. Dr. Seger got me going right away during my hospital stay. Through some hard times, Dr. Seger reassured me it would be alright. BMI of Texas has the best office, no matter what the question, there was always someone to answer it, at anytime. Words can't do justice to how grateful I am to them. They gave me a new life! I am now comfortable traveling by air and going on amusement park rides. My thighs no longer rub together and I fit in the seat belts. When I visit my family for the holidays, it's not about the food anymore. I was happy to see their faces and finally be able to socialize. They were happy for me and I was happy to be there. I am finally being part of the party, not just watching it from the corner. I have become more social and I feel at ease when I am in a crowd. And I don't feel like everyone is watching me. I don't deny myself a treat here and there, but who doesn't? This surgery has turned my life around for the better, and I would never go back. It has not been easy but it has been more than worth it to me.
*Individual results may vary
John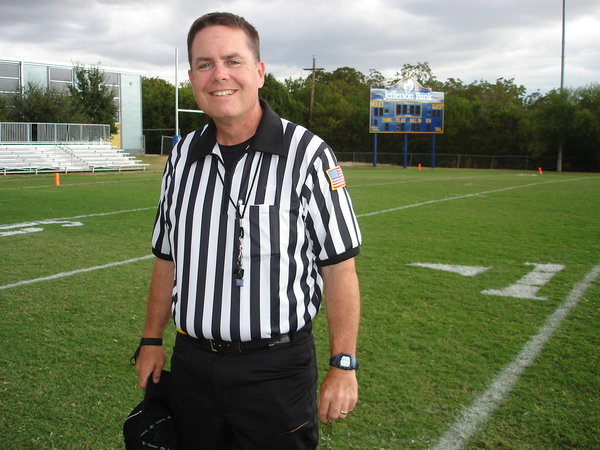 After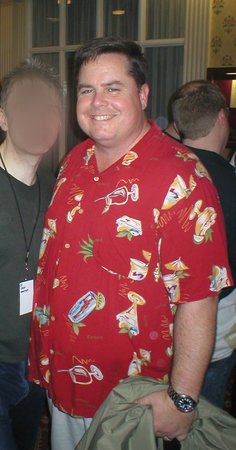 Before
I was overweight since I was a little boy. Suffering the taunts and abuse of elementary school, I developed a jovial "laugh-it-off" persona and was able to grow to adulthood with a fairly positive outlook on life. I played varsity sports through high school and was active in high school and college Army ROTC. I maintained a decent weight through my Junior year in college (fluctuated from 210 – 220) when I injured my knee on a military exercise and ballooned up to about 250. Crash diet at 23 enabled me to enter the Army at around 220 and finished basic training at 205. I gained weight during my time in the Army and battled with weight at the end…left service at about 230. I married soon after finishing my bachelor's degree in 1989 and started my civilian career. Long days doing physically demanding field work kept me from gaining too much weight, but career progression had me spending more time behind a desk and my weight creeped up to around 250….then to around 270. Numerous diets and programs (slim fast, atkins, lean-cuisine, etc.) kept me hovering between 250 and 270 for several years. My weight continued to creep up and by age 40, I was probably "stable" at around 275-285. I remained around this weight and have been lighter/heavier, but fairly stable. I started investigating WLS in about 2002 and just never pursued it. I scheduled to attend a WLS seminar in September 2006. I had always considered the Lap Band, but I came out of the seminar relatively convinced that a permanent solution was what I needed–I needed to commit mentally AND physically. I know it works great for a large number of people, but to me, the Band seemed like 1/2 a commitment. I scheduled my first visit with Dr. Duperier and went on December 28, 2006. My wife attended the appointment with me (she's a Physician Assistant) and we moved down the road toward a decision. At that appointment, Dr. Duperier first mentioned VSG as another surgery option. My wife and I were immediately intrigued by the idea of permanent restriction without the malabsorption. Part of me wanted dumping as a tool, but given the stats on RNY patients who don't dump (like 30%), I didn't think that I wanted to "rearrange my plumbing" without a high likelihood of having dumping as a tool. Further, many VSG folks report symptoms similar to dumping. For these reasons, I ultimately selected the VSG procedure. I was given some pre-surgery requirements: upper/lower endoscopy; sleep study; gall bladder ultrasound; and lose 15 pounds. I managed to accomplish all of these requirements and was scheduled for surgery. I had surgery at Northeast Baptist Hospital and began my "new life" on April 23, 2007. I'm now about 10 pounds under my goal weight. I'm now 28 months post-op and I've been maintaining at or below my goal weight without serious effort since about 9 months post-op. I've gone from size 44-46 pants to size 36. I've gone from size XXL (sometimes 3XL) shirts to size Medium or Large. Moving around is easy and even long airplane rides are no longer the uncomfortable trial they used to be. I'm now VERY physically active and my weight loss has allowed me to pursue my goal of refereeing high school football and lacrosse (among MANY other things). If it's right for you, I highly recommend the VSG to anyone considering WLS. I am also happy to recommend Dr. Duperier and his organization. He is dedicated, accessible, knowledgeable and personable. He takes great interest in each individual patient and their problems/progress. I attribute much of my weight loss success to Dr. Duperier and his staff.
*Individual results may vary
Christopher

After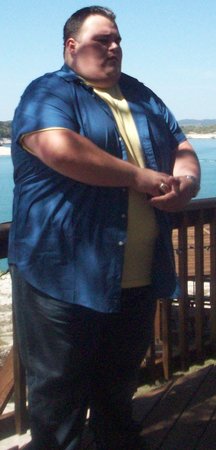 Before
My name is Christopher Ramirez, I am 22 years old and I had my Laparoscopic Gastric Bypass Surgery on April 27, 2009 at Foundation Surgical Hospital, my surgery was performed by Dr. Terive Duperier. One of the greatest gifts and decisions I have ever made for myself. I was 5'6 and tipping the scale at 430 lbs…I was heading for disaster. I wore a size 64×30 pair of jeans and a size 5x shirt, you cant buy these sizes at any of your local stores. Everything I wore had to be ordered online at a costly amount. I have always been a happy and active person but something always seemed to slow me down, it was my body. It wasn't designed to carry all of the weight that I had put on it and it was eventually going to give out on me, I didn't think that I had that many health problems, I knew that I was overweight but I guess I never saw myself the way others saw me. Your friends and your family want you to be happy and they love you for who you are they will never tell you how big you really are it is up to you to recognize that there is a serious issue. I was a closet eater, the moment that everybody left the house I was on my way in the kitchen, I would eat anything and everything I never read labels the bigger it was the better I liked it. On a dare I once ate two triple cheese burgers from Wendy's…That is more calories in one meal that I am supposed to consume in 3 days worth of regular meals. I knew at that point that I needed to make a major lifestyle change if I ever wanted to enjoy the rest of my life. I didn't want to be bed ridden and have all of my friends and family call or stop by to tell me what its like out there I wanted to experience it for myself. In April of 2008 I looked online and researched weight loss surgery and I attended the next scheduled seminar. When I found out all of the changes that I would have to make I freaked! The first thing I was told was this is a decision that you have to make, this is something that is a complete lifestyle change and you must be prepared because it is not as easy as it sounds. I started the program at BMI and they put me on my way. There are several test that must be ran prior to surgery and sometimes the results are terrifying. I was diagnosed with severe sleep apnea at the age of 21, I had a lot of trouble sleeping and I was dieing a little everyday. I was approved for surgery by my insurance provider in March 2009 and Dr. Duperier scheduled my surgery for the end of April 2009. I went in thinking that my life was over, I cant eat anymore…what will I do in social situations?? But it turned out to be a the best thing I ever did for myself…and that is what you have to do, you must do this for your self nobody can do this for you. It will be 6 months on October 27, 2009 and so far I have lost 183lbs. I still haven't reached my goal but I am heading the right direction. Today I wear a size 38×30 pair of jeans and a 1x shirt…I feel amazing and I would do it all over again tomorrow. I love the person that I see in the mirror now and I wasn't able to say that for 22 years I will be 23 in December 2009 and I will begin 2010 a brand new person, I got my second chance at life and not many people get that lucky. My life was saved by Dr. Terive Duperier. Will yours be next?
*Individual results may vary
Arnold
Prior to visiting with Dr. Jenny I was contemplating the gastric sleeve surgery but decided to learn more about Dr. Jenny's program. Upon my first visit with Dr. Jenny I weighed 268 lbs. and was taking 50 units of insulin each day for my diabetes. Dr. Jenny met with me for 3.5 hours to discuss my health history and provided me with nutritional information to review. The information helped me adjust my eating habits and provided suggestions on what foods to avoid. I visit Dr. Jenny every month to discuss my weight loss and set monthly goals. After 6 months, I have lost 30 lbs. and more importantly I am down to only 4 units of insulin per day for my diabetes. I look forward to continuing my weight loss journey with Dr. Jenny and her staff.
*Individual results may vary
Brandon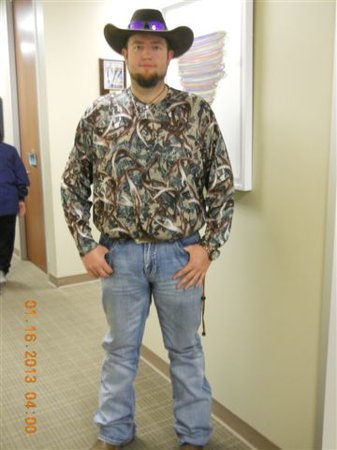 After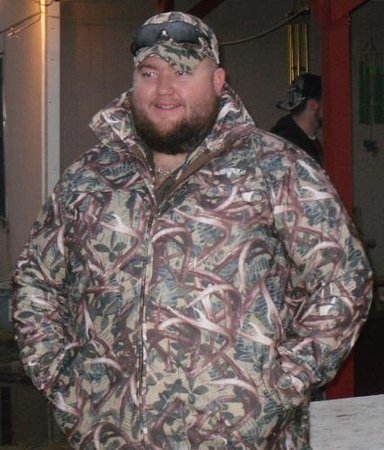 Before
I decided to meet with Dr. Seger to discuss weight loss surgery because of my high blood pressure, sleep apnea, and back/neck/joint pain. I decided soon after that to have the gastric sleeve surgery done and I am amazed of the things that I can do now that I never could before. I am now 100 pounds lighter and I have so much energy! I've always loved the outdoors and now I can go kayaking and fishing with no issues. I am able to play with my two year old son on the floor with ease and no pain. I have a totally new life thanks to Dr. Seger and the staff at BMI of Texas. My only regret is that I didn't have this done sooner.
*Individual results may vary
Mirce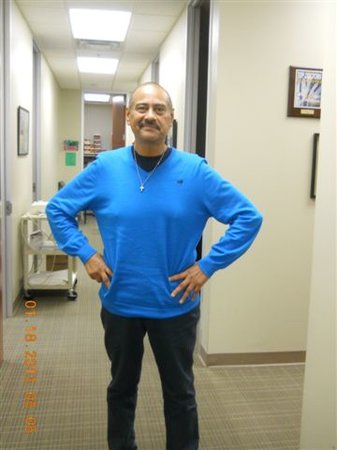 After
I met with Dr. Seger to see what I could do about my weight problem. I was diabetic had severe back, neck, and joint pain. After talking to him about all of the different options I decided to have the gastric sleeve done. That was the best decision I ever made. I no longer have high blood pressure, joint pain or diabetes. I have lost over 115 pounds since surgery. I am now living the healthy lifestyle that I have always dreamed of. I would recommend having weight loss surgery to everyone who needs it. I would do it all over again and again!
*Individual results may vary
Miguel
I had the gastric bypass surgery with Dr. Seger about a year ago. I knew that if I didn't do something soon that my health would only get worse. I had so many healthy problems just from being over weight. I had sleep apnea, diabetes, high blood pressure, back and neck pain and a lot of joint pain. Since having the surgey I have lost over 83 pounds so far and couldn't be happier. I am no longer taking any medications and I'm enjoying the life I have now because I know I'll be around a lot longer for my grandkids. Thank you Dr. Seger for giving me my life back!
*Individual results may vary
Roger
I started seeing Dr. Jenny Seger about 8 months ago and since then I have lost over 60 pounds already. I feel better and am healthier than I have ever been before. I look forward to my workout routine as I never had before. I thought that giving up some of my favorite foods such as burger, fries, and chips would be impossible, but I can honestly say I don't miss them at all. The only regret I have is that it too so long to find out about Dr. Jenny and her weight loss program. I would recommend her to anyone. Thanks Dr. Jenny for helping me get my life back on track!
*Individual results may vary
Jeremy
My name is Jeremy Spencer. I am currently 28 years old. I have been over weight my ENTIRE life. I was born weighing 10lbs 2oz. June 1, 2012 I made the decision that changed my life forever. I went to see Dr. Seger at BMI of Texas. I weighted in at a shocking 591lbs. I was in utter shock. I had no idea I weighed that much.I suffered from sleep apnea, severe lower extremity edema, and hypertension. My wife and I discussed with Dr. Seger our options. He told me I would need to lose about 100lbs before he would consider doing surgery on me. I figured that would take at least 6 months to get that weight off. But, this life changing event HAD to have been written in Gods plan because in 3 months the 100lbs that I had tried to lose many times before was GONE! September 10, 2012 I went in to have my gastric bypass performed weighing in at 506lbs. Today I have amazed myself as well as all of my family and friends. I am weighing an AMAZING 225lbs! So, for those of you who don't think you can do it, or you are too big and there is NO HOPE. Look at me. I did it, with the help of Dr. Seger and everyone at BMI of Texas. If I had it to do over again the only thing I would have done differently is to have done it SOONER!
*Individual results may vary
Why Pay More?
Gastric Sleeve Surgery can range drastically in price, but you aren't necessarily getting better service for your money. BMI of Texas's state of the art facility allows us to cost effectively provide this proceedure while providing top quality service.
Example of how our Gastric Sleeve Sleeve Pricing Compares to the Competition


| City | Cost |
| --- | --- |
| Dallas A | $13,400 |
| Dallas B | $11,000 |
| Houston A | $16,000 |
| Houston B | $14,300 |
| Houston B | $14,300 |
| Los Angeles A | $12,000 |
| Los Angeles B | $25,000 |
| BMI of Texas | $9,900 |
Is Weight Loss Surgery Right For You?
Know Your B.M.I
Your Weight Loss Options
Resource Center