JoJo
Dr. Duperier literately saved my live, I was diabetic, high blood pressure, high cholesterol, tired all the time and just plain lazy. After sleeve surgery I have lost 91 lbs, no longer on any medication and feel great. I have so much energy, I even joined a gym and lol my house has never been cleaner. I have learned how to eat properly and not longer want the junk food and nothing taste better than being fit. I want to thank Dr. Duperier for saving my life now I have a great life now and can do things I haven't been able to do in years, I feel my live has just begun. Thank you Dr. Duperier.
*Individual results may vary
After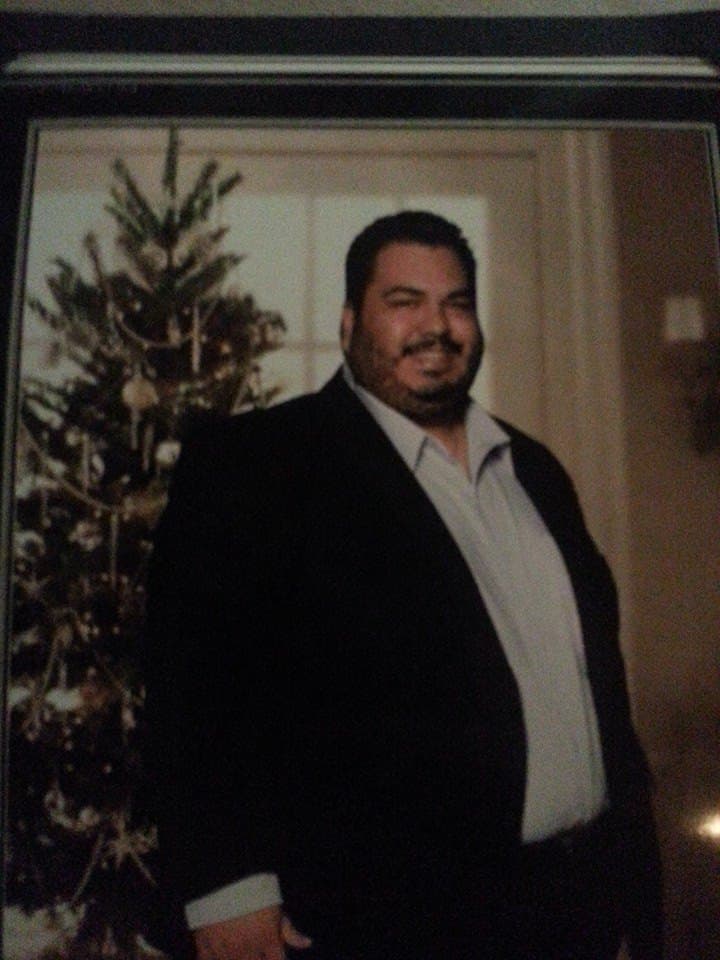 Before
Leonardo
My name is Leonardo Herrera. At my heaviest I was 448 pounds. I went back and forth with the decision to get weight loss surgery for a couple of years. I finally decided to go ahead and get the procedure. I decided that the gastric sleeve was the best option for me. I met with Dr. Duperier and nervously started the process. I had my surgery May 6, 2015 weighing 410 pounds. I have never been so thankful and glad about making a decision as the one to get weight loss surgery. My life has completely changed in the 11 months since surgery. I go on an annual trip to Las Vegas with great friends of mine. The last few years have been beyond stressful for me. I was Dreading the airplane seat to and from Las Vegas. I was dreading having to walk from place to place. I even worried about the bed and how my back would feel in the morning. The last trip i took before surgery I contemplated driving to Las Vegas by myself to avoid flying. I was willing to drive alone for almost three days just to avoid being kicked off an airplane. I was upfront with the airline and was given a second seat for both flights. It worked out, but could have easily gone another way. Fast forward a year later. I am 8 months out of surgery and weighing 285 pounds. I am a little nervous about the seat but not a lot. When I sat down I had the biggest smile on my face. I fit! I wasn't over on the next seat I was in my seat. It was absolutely one of the best feelings i have ever had. I then tried the arm rest and tray table. I am sitting there grinning ear to ear. I have my seatbelt on, arm rest down and tray table fully down. I was flying for the first time all over again. When I got to Las Vegas it was a new city to me. I didn't mind walking for long periods. I was not worried about where I sat. I was not worried about the bed. I even went on the roller coaster at the hotel. It was one of the best trips. It was one of the worst gambling trips for me, but I did not care one bit. I enjoyed and appreciated every minute of it. When I returned home I was talking having a conversation with some friends about California. How pretty it was and how great it would be to have a long weekend there. Well, one week later I am flying to California. I have no worries about the flight to and from. I have no worries about walking around the city. I have no worries just excitement. We spent four days in California and it was amazing. I would have never done something like that at the weight I was. I actually felt like I was living and enjoying life. I am so thankful to Dr. duperier and his excellent staff. I have had no complications from my surgery and know if i had any concerns I could reach out to any one there and get help. I am still working at getting to my goal weight.
*Individual results may vary
Brian
I have been struggling with my weight for over 20 years now; at the age of 42 I was dealing with High Blood Pressure, Sleep Disorder, Hurting joints, fatigue on top of being the heaviest I have ever been at approx. ~330lbs. I was of the mindset that I could do it on my own without any help. This resulted in failed diets, poor self-esteem and just more weight gain. It seemed like every time I dieted, I would lose 20lbs and gain back 30. It was a cycle that brought on depression to the point I did not like taking family photos or be in front of my own wife with my shirt off. I joked about my weight in front of friends before they got the chance, in my mind it seemed less painful but it wasn't. I always wondered what they thought about me. I could not fit comfortably in an airplane seat. I always needed and extension for the seat belt. I could not stand and put my belt in my jeans because I lacked the flexibility to reach around and loop it through my pants. Honestly sitting here typing this up I can't help but feel little humble and excited to share the next part of my journey with you. In August of 2014 I had my first consultation with Dr. Duperier, and I must say his straight forward attitude caught me off guard a little. His first real question (after the initial pleasantries) was what surgery are you looking at and why? At this point I was faced with a choice, to continue to mask how I really felt or come clean and get help. I decided to lay it all out on the table and see what his reaction was. And to my surprise He was very respectful and I could tell that he really enjoyed helping people change their lives. I remember him saying something like there is no magic pill and you are going to get out of it what you put into it. This is not going to be easy and I needed to prepare for a lifestyle change. And change is what I prepared for the next 12 months(Insurance Requirement). My surgery came on October the 9th 2015. I went in on Friday and had the gastric sleeve procedure and was released on Saturday to go home. I also took Monday off and was back to work fulltime on Tuesday. I began walking two miles a day as part of my recovery. Learning is a never ending cycle, My body is communicating with me now and I am listening. After nearly 90 days since my surgery I am happy to share that I am weighing in at 238lbs, dropped 5 pant sizes, not using a sleep apnea machine, and reduced the amount of blood pressure medicine I was taking. I have lost several inches around my neck, chest, waist and arms. I feel like a brand new person.(92lbs overall, 62lbs since I left the hospital) If you are reading this and thinking about taking the next step to change your life or just want more information, please do so, don't wait. If you have a friend or family member that you are doing research for please pass this along. I am thankful every day that my wife kept pushing me to go in and visit with the doctor. That first visit changed my life!!!!!
*Individual results may vary
Raquel
After struggling to lose weight for mayn years, I developed high blood pressure, high cholesterol, and sleep apnea. My BMI was 40, when a healthy BMI is under 25. After my husband, David, had a heart attack in April 2013, I realized that it can happen to me, too.. especially because he was healthy. In September 2013 my Dr Ramon Reyes sent me to BMI of Texas for a consultation. Right away I loved the staff starting with the front office and all the other staff members. They are all very professional and informative. On December 31, 2013 I had my gastric sleeve done. I'm a year out and I have now lost 79 pounds, my BMI is now 27. I feel very healthy and energetic. I gained my confidence back. I still have to lose 14 more pounds for my goal weight, but I know I will be there soon. Thank you BMI of Texas for helping me get my life back.
-Raquel
*Individual results may vary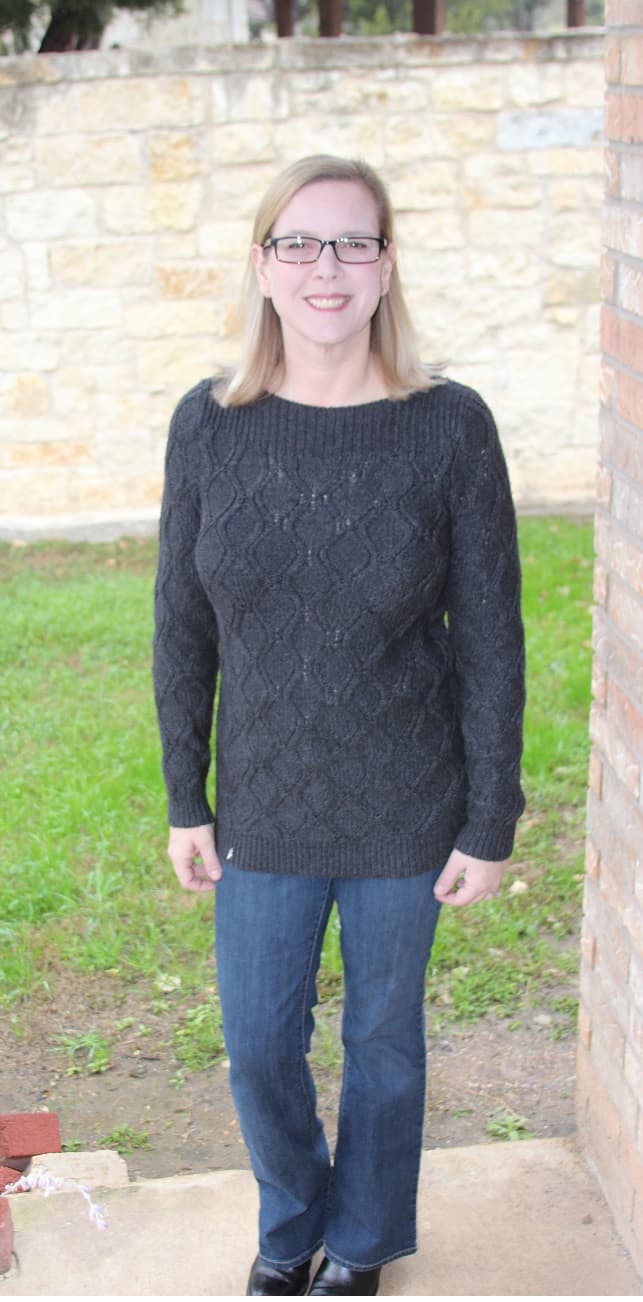 After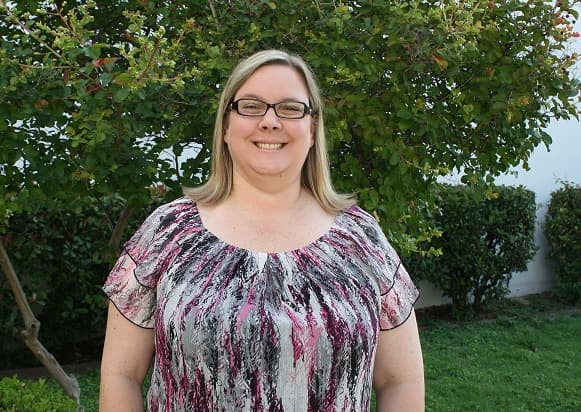 Before
Arden
When I turned 39, I got the not-so-amazing gift of being put on high blood pressure medication. It was then that I decided to stop fooling myself that my excess weight was not "really" a problem. I had struggled with weigh loss for years, and made the decision to research weight loss surgery options. Several of my friends have had procedures done, with varying degrees of success. I chose to meet with Dr. Duperier at BMI because he was the surgeon of two of those friends, and both have been successful in keeping the weight off long term. What appealed to me is that BMI is a comprehensive group that works with you on total wellness, not just surgery then "good luck!" They provide support before, during, and after surgery, and I think that is why their patients tend to be more successful long term. So, for my fortieth birthday, I gave myself a much better gift – the gift of good health for years to come. I am now about 8 months out from my VSG surgery, and have surpassed my goal of reaching a healthy BMI. As of this morning, I have lost almost 100 pounds! It has not always been easy, but I have followed all my doctor and nutritionist instructions. I have made some pretty significant lifestyle changes (low carb diet, daily exercise, etc), but the sleeve has made it much easier to make them. I honestly think this procedure has added years back to my life. My only regret is that I didn't do it ten years ago.
*Individual results may vary
Stacey
Having the sleeve has been the best decision I've ever made. Dr. Duperier is amazing and I couldn't recommend him and the other surgeons at BMI of TX enough! Thank you Dr. D for changing my life!
*Individual results may vary
Christy
After years of battling my weight I made the call to BMI in May of 2013. So many things were fixing to happen to me that I never dreamed of. I began the initial processes including a Endoscopy procedure on May 31, 2013. Six days later I was in the ICU for 15 days due to blood clots in my arm, leg, and both lungs that we had no idea I even had. (warning signs were seen by me as being overweight, not sick) I was crushed because I thought now my hopes of the surgery were doomed. But miracles happen- how ironic that my blood doctor, heart doctor, and Dr. Dupierer all knew of each other. I cried a lot and one afternoon I got a call on my cell from a number I did not recognize. It was Dr D, on his way back from vacation, saying her had heard about my situation and not to give up, he would still do it. We worked on blood thinners and liquid diets and finally in December it was time. I honestly went in thinking I would die on the table, mainly because of my blood issues. But I was out and walking that night. From then on it was smooth sailing. It has been just over a year now and I am so incredibly happy, healthier than I have ever been and doing the things I would not, could not do because of my weight. I am indebted to BMI staff and Dr D for helping me get to this turning point in my life. My family has been so supportive too. My daughter thinks I rock now because we can ride horses together. Thank you is not enough. Happy is only a fraction of how I feel. Best decision I ever made.
*Individual results may vary
Rebeca
A TURN AROUND
My journey with The Bariatric Medical Institute (BMI) of Texas began in October 2012 when I attended a bariatric surgery conference. In that conference, the presenter explained the three available surgical options opened to me. I personally preferred the gastric sleeve because I was scared of the side effects with the gastric bypass, and the band was out of the question for financial reasons. Unfortunately, Medicare did not pay for my favorite choice. With tears rolling down my cheeks and a feeling of impotence, I realized that I would have to choose the bypass. I left the premises angry because I could not pay for the surgery that I wanted. Nonetheless I decided on that day I would have the one Medicare would pay for.
I did not research BMI of Texas too much, but knew because of the book I received at the conference that either Dr. Duperier or Dr. Seger would do my surgery, since they were the physicians mentioned in said book. When I called to make an appointment, the lady asked me which doctor I preferred, and I answered, "It doesn't matter," to which she replied, "You will see Dr. Richard Englehardt." She continued giving me more information, but I could not hear it. I was stunned! I had read the book cover to cover and that doctor did not appeared anywhere. My concern level rose a bit more. "It's Karma," I thought "for waiting so long to have the surgery my cardiologist urged me to have years ago." I am having a surgery I do not want by a doctor I have never heard of or seen."
I attended the first appointment and I was pleasantly surprised. Dr. Englehardt was kind, honest, and very supportive. He informed me – two or three times – that the surgery was only a tool and I would have to work hard at losing the weight. I left with the goal of losing 5% of my current weight which was 299 lb. at that time, and with future appointments. I needed to be checked for several things – including my mind.
Dr. Englehardt became a source of strength during the preparatory period prior to surgery. The anger subsided somewhat and I worked hard at accepting the gastric bypass. I do not know how but he helped alleviate the fear and calm the anger. To say that it was trust at first sight is a lie, but he won me over and I learned to trust him. Presently, I trust him with my life.
Jodi Robison, a BMI dietician, helped me discover and accept a low carbohydrate diet. At first, I did not believe it would work. How could more fat and less fruit and vegetables on an already fat body work? It did not make sense to me. She was patient. In December 2012, just before Christmas, as I began to follow her directions and advice, I started to lose fat and gain muscle, while I lost weight. I will forever be grateful to her.
The date of my surgery was set for April 1, 2013 – April's Fool's Day. "I'm going into surgery on the day most Americans are playing jokes on each other," I thought. "I hope my surgery doesn't turn to be a joke and I gain all the weight back." To ease my fears, I kept repeating aloud, "Think of everything you'll gain." I also re-read the ten personal wishes the psychiatrist had asked me to write down on the screening meeting. Things I wished I could accomplish if I were not morbidly obese. Then a miracle happened. The surgery was postponed till the 5th of the month. I felt somewhat relieved, not because of the delay, but because I was informed that Medicare would pay for the gastric sleeve after all. Life felt great! I had an excellent surgeon on my side and the surgery I wanted. I could not wait for the day to arrive.
The surgery was fine, and I went home three days later. My weight loss has been slow. It has taken me more than a year to lose over 100 lbs. I was 69 years old on April 5, 2013. I am still slowly losing weight at 71 years old. I am happy I am able to do the ten things I wished I could do before the surgery in 2012 – especially walking and carrying a conversation simultaneously without running out of breath, changing position in bed without the aid of furniture near the bed, picking up things from the floor without the aid of a grabber, putting socks and shoes on without almost having a heart attack, and cutting my toe nails. The other ones are extremely personal for me to share.
I recommend BMI of Texas, the staff, and Dr. Richard Englehardt when opportunity merits it. I have nothing but praise and gratitude for everyone.
*Individual results may vary
Karen
My weight was out of control. Strokes and diabetes are both in my family. When I realized there could be a connection, I started looking for a way to drop weight. Nothing worked. When I found BMI of Texas I knew I had found the right place. After making sure I was a candidate for the surgery they made sure I was ready mentally as well as physically. The best decision I ever made was to choose BMI of Texas to help me with my weight problems. Everyone, from the people at the front desk to the nurses to the doctors there are all knowledgable, caring people. I will never be able to thank Dr Seger and the staff of BMI enough. I lost five pants sizes and I feel amazing!
*Individual results may vary
After
Before
Nanette
I have fought obesity for well over 25 years. I have tried every diet and failed at all of them. My primary care physician knew I had struggled for years on many diets. On one of my visits we discussed options and she mentioned having several patients that had success with weight loss surgery. She told me about BMI of Texas. So I called and got started on this weight loss adventure. I chose Dr. Duperier as my surgeon. He was very optimistic about my success with the Gastric Sleeve. So I started doing all my homework and set the date for my surgery on 12/16/13. I started the pre-diet on 12/1/13. That was the hardest part of this whole process…but I made it!! I had mentally prepared myself and was determined to lose weight to be qualified for this surgery. I have lost 72# since 12/1/13. I changed all my eating habits and live a much healthier lifestyle. My husband has been very supportive and continues to eat healthy right along with me. I have told many people that having weight loss surgery was the absolute BEST thing I have ever done for myself. Since 2005 I have had 2 total knee replacements and 2 revisions. My knees do not hurt anymore since I have lost weight. I exercise as often as I can. I even ride a bicycle which is something I had not done in over 20 years. I have been very impressed with the staff at BMI of Texas as well as Dr. Duperier. I am also very appreciative for the dietician at BMI of Texas – Jodi Robison, she has been great. They are all dedicated to helping their patients and it shows. I still have approximately 50# to lose but I am confident that I will continue to lose the weight. I had my surgery at the Foundation Surgical Hospital. I found this to be the nicest and cleanest hospital I have ever stayed in. The nurses and staff at this hospital were excellent!
*Individual results may vary
Adelina
Since I can remember I have always been overweight. As a child my parents believed "a fat baby was a healthy baby". Now as an adult we find that is not true. In my case, I found myself turning to food for comfort. As the years went by I struggled with my weight. After having children my weight increased even more. I could not get a handle on it. I finally decided to ask my doctor for help after years of many weight loss support groups and many other attempts at weight loss. My doctor suggested I try BMI. BMI was a life saver for me. The doctors and staff were very courteous and thorough in explaining the procedures. Since my surgery April 2, 2013, I have been very satisfied with results and kick myself for not doing it sooner. I have lost 100 pounds since then and have been taken off of some of my HBP medications, I have been able to increase my walking regiment, and overall, less aches and pains. Thank you BMI for saving me from spiraling downward to an early grave.
*Individual results may vary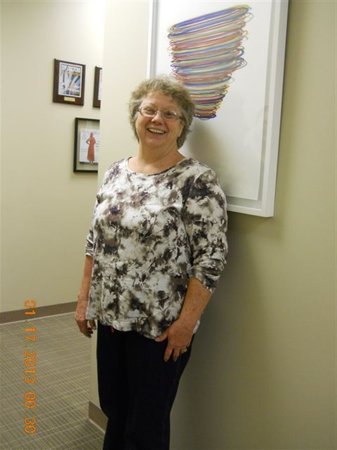 After
Dorothy
I decided to have the robot gastric sleeve surgery done by Dr. Duperier after I had already tried every other option to lose weight. I was suffering from many medical conditions such as diabetes, high blood pressure, joint pain, GERD, and stress urinary incontinence. Having this surgery has changed my life drastically for the better. I am only about 4 months post-op and I have lost over 30 pounds so far. I never had any pain after surgery and the only regret I have is that I didn't do it sooner. Thanks Dr. D for giving me a chance to live a much happier, healthier life.
*Individual results may vary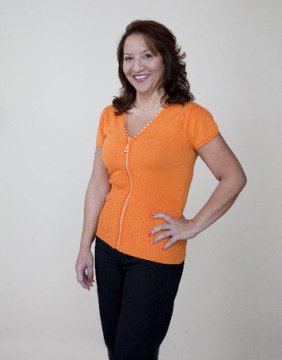 After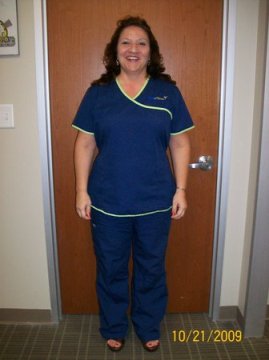 Before
Teri
In 2008, I had the pleasure of working with Dr. Duperier and Dr. Seger. I have worked in different Doctors offices before, but never had I experienced the joy and excitement that's involved with coming in contact with a new patient, and seeing first hand how they change their lives for the better, once they decided to start the "Weight Loss Journey". My job as Dr. Duperier and Dr. Seger's receptionist allows me to see the patient from the start of the program, to well past their goals. It's truly amazing! After much thought and prayer, I decided to start my own Weight Loss Journey. On November 9, 2009, I had the sleeve procedure. I couldn't believe that I was up and walking around that same afternoon. I was ready to come back to work after one week, but Drs. Duperier and Seger, (and my wonderful co-workers) insisted that I take two weeks. In May of 2010 I had already lost 60lbs. My family and friends cannot believe how fast this happened. They have also noticed the change in my energy level. I cannot hide the pride that I have for being part of this wonderful BMI team. I would trust Dr. Duperier and Dr. Seger with ANY member of my family. My life has truly changed for the better.
*Individual results may vary
Belinda
My primary doctor recommended that I meet with Dr. Duperier to discuss weight loss surgery because of my high blood pressure, sleep apnea, and diabetes. That was the best referral I have ever gotten. I decided soon after that to have the gastric sleeve surgery done and I am so happy that I did. I am so thrilled at how this surgery has improved my life. Not only have all of my medical issues resolved (which was my biggest concern), but also I feel so much better about myself! I have so much more energy and sleep all night now so I wake up very rested. I have no regrets about having this surgery done and I would recommend it to anyone. Thank you, Dr. Duperier for giving me a second chance to live a healthier and happier life.
*Individual results may vary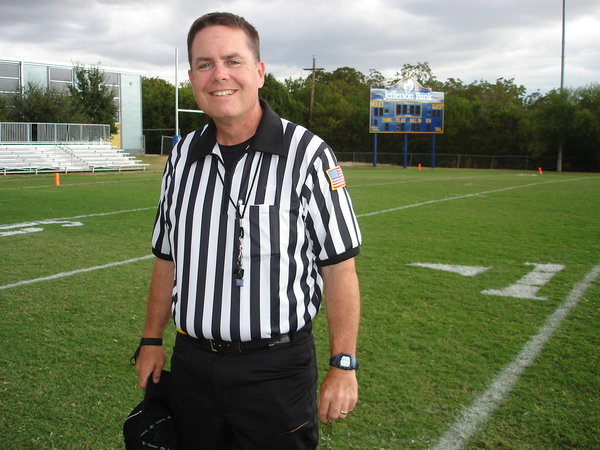 After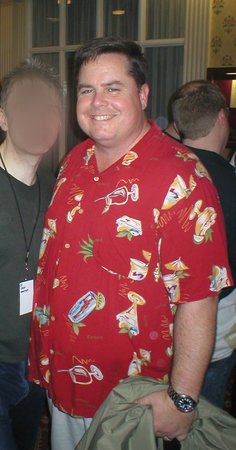 Before
John
I was overweight since I was a little boy. Suffering the taunts and abuse of elementary school, I developed a jovial "laugh-it-off" persona and was able to grow to adulthood with a fairly positive outlook on life. I played varsity sports through high school and was active in high school and college Army ROTC. I maintained a decent weight through my Junior year in college (fluctuated from 210 – 220) when I injured my knee on a military exercise and ballooned up to about 250. Crash diet at 23 enabled me to enter the Army at around 220 and finished basic training at 205. I gained weight during my time in the Army and battled with weight at the end…left service at about 230. I married soon after finishing my bachelor's degree in 1989 and started my civilian career. Long days doing physically demanding field work kept me from gaining too much weight, but career progression had me spending more time behind a desk and my weight creeped up to around 250….then to around 270. Numerous diets and programs (slim fast, atkins, lean-cuisine, etc.) kept me hovering between 250 and 270 for several years. My weight continued to creep up and by age 40, I was probably "stable" at around 275-285. I remained around this weight and have been lighter/heavier, but fairly stable. I started investigating WLS in about 2002 and just never pursued it. I scheduled to attend a WLS seminar in September 2006. I had always considered the Lap Band, but I came out of the seminar relatively convinced that a permanent solution was what I needed–I needed to commit mentally AND physically. I know it works great for a large number of people, but to me, the Band seemed like 1/2 a commitment. I scheduled my first visit with Dr. Duperier and went on December 28, 2006. My wife attended the appointment with me (she's a Physician Assistant) and we moved down the road toward a decision. At that appointment, Dr. Duperier first mentioned VSG as another surgery option. My wife and I were immediately intrigued by the idea of permanent restriction without the malabsorption. Part of me wanted dumping as a tool, but given the stats on RNY patients who don't dump (like 30%), I didn't think that I wanted to "rearrange my plumbing" without a high likelihood of having dumping as a tool. Further, many VSG folks report symptoms similar to dumping. For these reasons, I ultimately selected the VSG procedure. I was given some pre-surgery requirements: upper/lower endoscopy; sleep study; gall bladder ultrasound; and lose 15 pounds. I managed to accomplish all of these requirements and was scheduled for surgery. I had surgery at Northeast Baptist Hospital and began my "new life" on April 23, 2007. I'm now about 10 pounds under my goal weight. I'm now 28 months post-op and I've been maintaining at or below my goal weight without serious effort since about 9 months post-op. I've gone from size 44-46 pants to size 36. I've gone from size XXL (sometimes 3XL) shirts to size Medium or Large. Moving around is easy and even long airplane rides are no longer the uncomfortable trial they used to be. I'm now VERY physically active and my weight loss has allowed me to pursue my goal of refereeing high school football and lacrosse (among MANY other things). If it's right for you, I highly recommend the VSG to anyone considering WLS. I am also happy to recommend Dr. Duperier and his organization. He is dedicated, accessible, knowledgeable and personable. He takes great interest in each individual patient and their problems/progress. I attribute much of my weight loss success to Dr. Duperier and his staff.
*Individual results may vary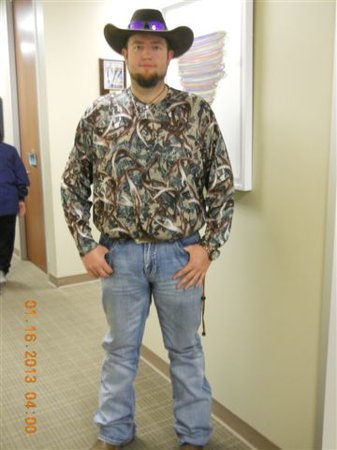 After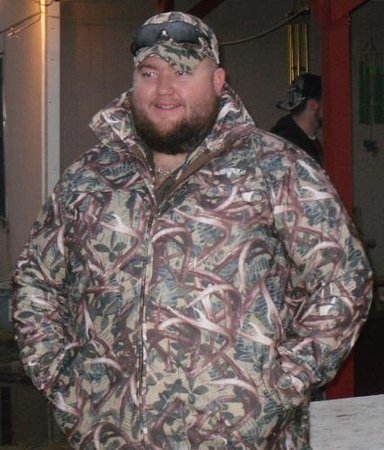 Before
Brandon
I decided to meet with Dr. Seger to discuss weight loss surgery because of my high blood pressure, sleep apnea, and back/neck/joint pain. I decided soon after that to have the gastric sleeve surgery done and I am amazed of the things that I can do now that I never could before. I am now 100 pounds lighter and I have so much energy! I've always loved the outdoors and now I can go kayaking and fishing with no issues. I am able to play with my two year old son on the floor with ease and no pain. I have a totally new life thanks to Dr. Seger and the staff at BMI of Texas. My only regret is that I didn't have this done sooner.
*Individual results may vary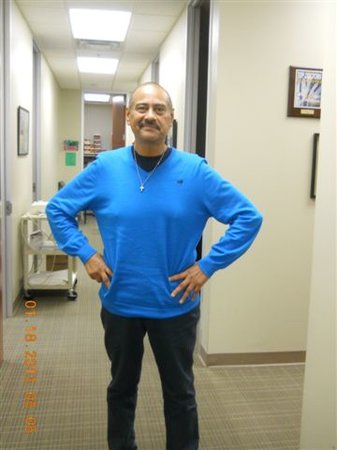 After
Mirce
I met with Dr. Seger to see what I could do about my weight problem. I was diabetic had severe back, neck, and joint pain. After talking to him about all of the different options I decided to have the gastric sleeve done. That was the best decision I ever made. I no longer have high blood pressure, joint pain or diabetes. I have lost over 115 pounds since surgery. I am now living the healthy lifestyle that I have always dreamed of. I would recommend having weight loss surgery to everyone who needs it. I would do it all over again and again!
*Individual results may vary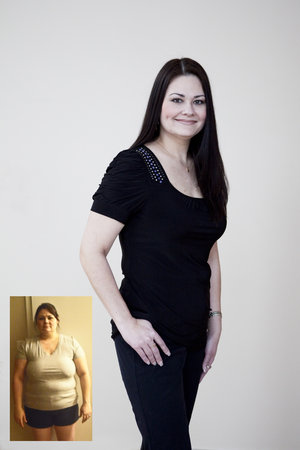 After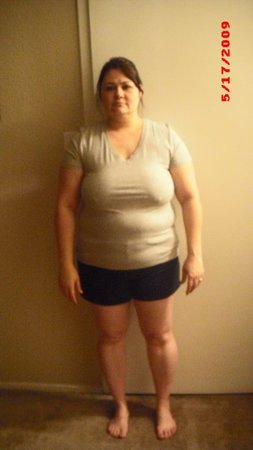 Before
April
I am 35 years old and work as an advocate for Dr. Duperier and Dr. Seger. I have always been overweight and after a year of debating I decided to have a consult for weight loss surgery. I had high blood pressure, severe back pain, and was a borderline diabetic. I spoke with both doctors regarding my medical problems and decided to have the Gastric Sleeve procedure. On May 18, 2009 had surgery at Foundation Surgical Hospital and as of today, 10-26-09 I have lost a total of 60 pounds. I have never felt better in my life and I no longer have any medical related problems. I encourage anyone who has ever battled obesity to contact our office to discuss the options that are there for you. Our office offers so much support and our doctors are two of the best. I owe my new life to both of them.
*Individual results may vary
Why Pay More?
Gastric Sleeve Surgery can range drastically in price, but you aren't necessarily getting better service for your money. BMI of Texas's state of the art facility allows us to cost effectively provide this proceedure while providing top quality service.
Example of how our Gastric Sleeve Sleeve Pricing Compares to the Competition


| City | Cost |
| --- | --- |
| Dallas A | $13,400 |
| Dallas B | $11,000 |
| Houston A | $16,000 |
| Houston B | $14,300 |
| Houston B | $14,300 |
| Los Angeles A | $12,000 |
| Los Angeles B | $25,000 |
| BMI of Texas | $9,900 |
Is Weight Loss Surgery Right For You?
Know Your B.M.I
Your Weight Loss Options
Resource Center