To learn more about our patient stories, please visit our library of
patient testimonial videos
!
If you would like to learn more about weight loss surgery in Texas with renowned bariatric surgeons at BMI of Texas, please call us to learn about your options.
*Individual results may vary
Women's Weight Loss Success Stories
Christina Lara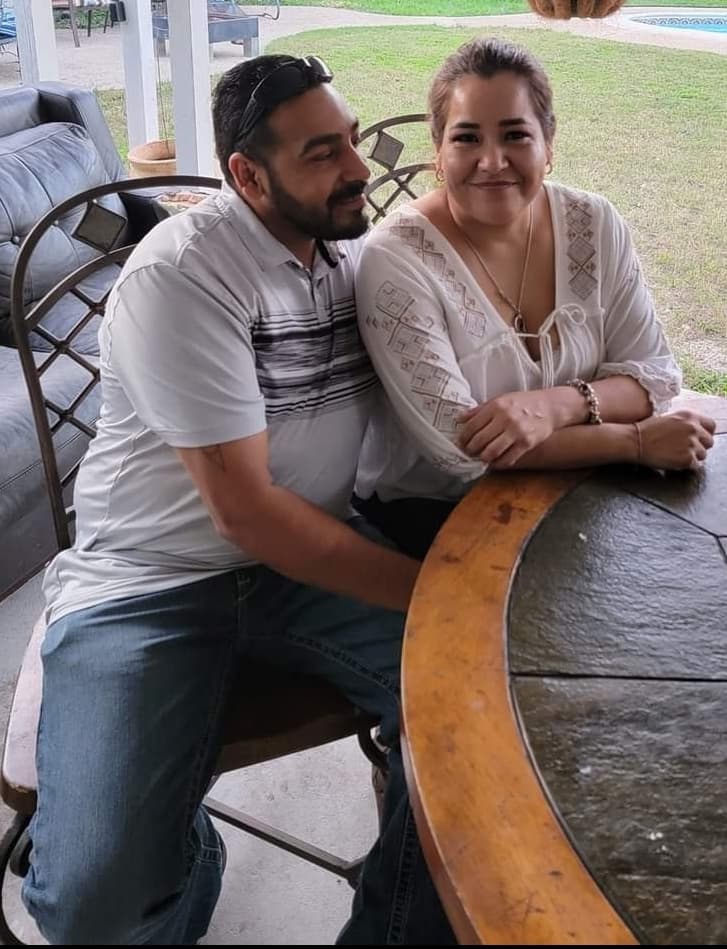 I would like a moment to thank BMI for giving me this opportunity to share my story. I would like to thank every single one of them with every bit of my heart. I am so grateful that I decided to take the first and the hardest step to look into asking for help.
My name is Christina Lara and I am 43 years old. This story is definitely an emotional one. 2 years ago, I lost the most important person in my life. He was my hero. My best friend. He was always the one I can turn to no matter what the situation and he ALWAYS had my corner. I am definitely a daddy's girl so the loss of my dad was tough. My dad was always so active in sports. He was good at every sport he attempted. When he retired from the military and we moved to Texas, his health took a toll on him. He started getting overweight and not too worried about his health. He had arthritis in his knees but doctor said it was not only due to the sports he played but also his weight was making it worse. He became diabetic and had to take daily insulin shots. That was rough on him. He became very angry with life. He turned into a different person all together. Doctors would tell him that all he needed to do was to take care of his health. Be more active but most important, eat better. He didn't listen. Because of this his kidneys started failing one by one. We tried getting him on the list to receive a kidney but since they were both functioning at under 10%, he didn't qualify. The last few years of his life were tough. He had to go to dialysis on a regular and that was very painful. My dad was always so strong and it hurt my heart seeing him deteriorate little by little right in front of me. It was hard not getting emotional seeing him like this. I was a military brat and I was raised to be tough. Not to cry. We were bred not to show emotion. I started going into a deep depression. It was hard. I gained almost 100 pounds. Now here is going to be the emotional part. I remember the day like it was yesterday. I was at work. I was a salesperson. I was with a family giving them the benefits of vacationing. I was always big on family time. I would always mention my dad. Right in the middle of my speech, my phone goes off. I ignore it but it goes off again. I glanced at my phone and it was a text from my mom. Back to back. "CHRISTINA, CALL ME ASAP. IT IS YOUR FATHER AND IT ISNT GOOD. CALL ME CHRISTINA. I DONT THINK HE IS GOING TO MAKE IT. DOCTORS SAY IT ISNT GOOD." I immediately panic and start crying in front of my customers. My boss comes to me and I couldn't even speak. As soon as I told him that I think my dad was dying. He has been ill, they tell me to leave and head to him. I call my mom and they were admitting him into the VA Hospice. I rush to him. He was still so cheerful when he saw me come in. The doctors said that they found cancer. It spread from his colon and it was all over now. It was even affecting his kidneys or what he had left of them. They said there was no chance of removing any of it since it spread all over. When my dad heard the news, he told them that he was tired. He chose to stop dialysis. They told him that if he chose to stop dialysis, he would be gone in less than a month but if he continued the dialysis, he had at least a year. He again told them that he was tired of hurting. Honestly, I was selfish. I cried and asked my dad to please continue. I wasn't ready to say goodbye but my dad's mind was made up. I stayed for a few hours but had to leave to check on my kids. I called my husband and he said, "Baby, don't worry. I got them. I got out early. Stay with your dad." I immediately call my dad's room and he answers. I replay it over and over in my head.
Me: "Hello"
My dad: "Hey baby girl. I knew it was you. I had a feeling that my babygirl would be calling me."
Me: "Dad. I am heading back over there. Joe got off early. Do you want me to pick you up anything to eat? Do you want me to get you pancit and lumpia? I know that is your favorite. Don't worry about mom. She won't get mad, I promise. Doctors said you weren't on any restrictions."
My dad: " Yes, Christina. That would be nice. I will see you in a bit and babygirl, I love you.
Me: "I love you too dad. With all my heart."
You don't know how hard it was not to cry. I arrive to his room and he had the biggest smile. I give him his food and he just kibbled on it. He wasn't able to eat alot. I stayed overnight. I talked to him all night. We talked about anything and everything. I even watched the games with him. The last thing my dad told me was, " Christina, take care of your health. Start eating right. Get active. I don't want you to ever get like me. This is hard Christina." I made a promise to my dad. I promised that I would change. I stayed the night and when I woke up, my dad was unresponsive. He was no longer able to talk or even move. The doctors said he had a week and he was gone within 3 days. I made a promise that I wasn't breaking. I never want my kids to go thru what I went thru. That was hard seeing your hero slowly die right in front of your eyes. I didn't want to suffer like he did either. I made a promise that I wasn't going to break. It was like it was meant to be. Everytime I tried to diet, I would fail miserably. I met a girl that had told me that she had the sleeve and she was doing amazing. She told me that she had seen BMI of Texas. I looked up the number and decided to call. Everytime I spoke to someone, they were always so nice. Made me feel comfortable. I was never the type to ask for help but I needed it. I gave them my insurance info and the journey began. They handled all the paperwork. They let me know that it is more than just the sleeve or surgery. It was a change in my lifestyle. The foods that were recommended or even the protein drinks were actually really good. They weren't bad at all. It wasn't too hard to follow because I knew that it would all be worth it in the end. In no time, I was heading into surgery. I believe I was close to 275. Surgery is done and now it was time to play ball as my dad would say. It was time to get in and give it my all. I couldn't believe how the weight was just falling off. I continued listening to my stomach. Stop when I'm full. The protein drinks are honestly the best. I had no problem continuing with the protein drinks. It is kind of crazy when I see my pictures from before my surgery. I can't believe I gained so much weight. I am now at a stable 160. I am trying to stay at this weight. I honestly don't want to lose anymore. I am just making sure I am eating the right portions and drinking my protein drinks. I am glad I have the support of my husband because he even got the kids to join. We kicked the unhealthy things out of our life and he makes sure he looks at anything and everything that we.consume. BMI of Texas has been a blessing to me and my family. I never thought I would be the size that I am today. I was always so hard on myself. All I can say is that it is possible. I would focus on the end game. What I needed to accomplish. I wanted to make my dad proud. I just wish he was here to see how far I have become. I know he is up there rooting me on like he always would. Thank you BMI of Texas. I'm sorry i was extremely emotional when telling my story but I wanted to thank you for all of your help. I couldn't have done it without you. And for anyone who is reading my story, just know it is possible. If I can do it, you can. I just thought about my kids. How much they deserved to have a healthy mom.
Brittany Martin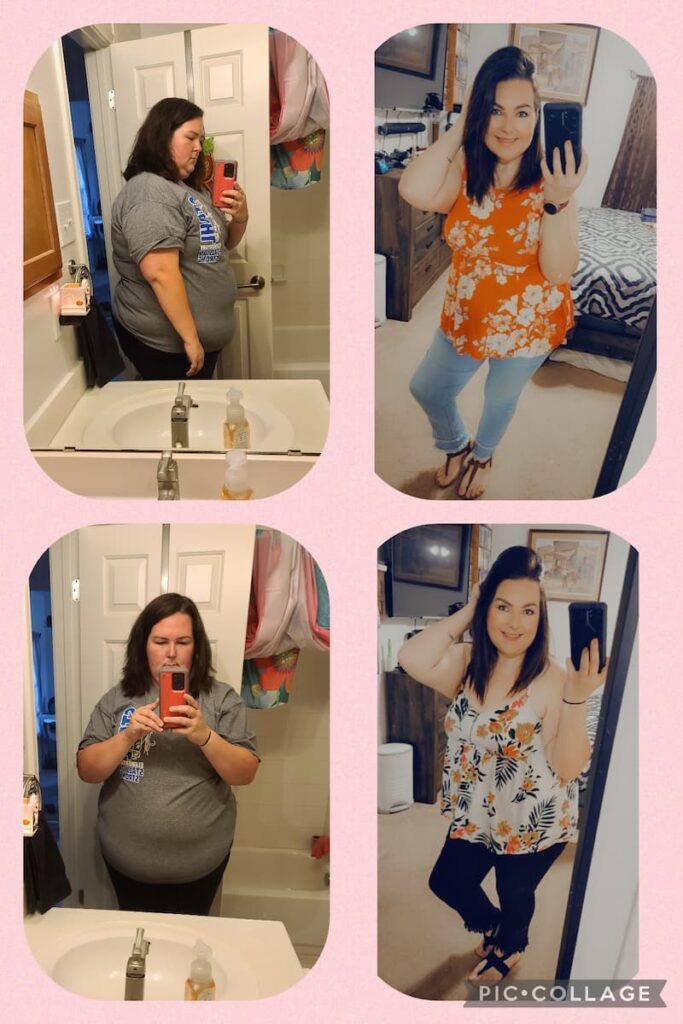 I started my weightloss journey with BMI's Medical Weightloss Program in Aug 2021. To say this was the best decision of my life is an understatement. They have changed my life for the better. In less than a year I have lost 97 pounds. To see that number is still insane to me. I honestly never thought I would get my life back to where I am now. The tools, support, and people are amazing. They stay with you every step of the way. Dr Jenny Seger is incredible and without her I don't know if I would have ever gotten my life back.
Rhonda Taylor
I started my journey with Dr. Jenny and the BMI of Texas Medical Weight Management program on June 3, 2021. I was on a downward spiral…. I gained so much weight, the heaviest I've ever been, in the last year partly due to COVID but more so because I put myself in a situation where helping out a "friend" became severely toxic – this put a strain on all my relationships and on me mentally. I am a stress eater, so I was eating everything that wasn't nailed down, constantly shoving food in my mouth. Carbs, sugar, more carbs, more sugar.
In March 2021, my primary doctor ordered bloodwork. I knew this wasn't going to be pretty and as suspected, my numbers were crazy, especially my A1c and glucose. For the past few years, my numbers were in the "pre-diabetic" range but now I was in "diabetic" range! Of course, my doctor wanted to put me on oral diabetic medication right away, but I asked for time to get my eating back on track and try to lower my numbers with nutrition. I did not and do not want to be married to a disease that I can control. I joined a local gym in 2019, but as I put on more weight it became harder to keep up. The pressure on my knees and lower back was insane. I kept telling myself that at least I was moving but exercise alone was not enough.
When I made the decision to seek medical help, I was embarrassed that I allowed myself to get to this point, but I was also determined! I cannot say enough about Dr. Jenny and the entire Medical Weight Management Team! I found it easy to really be honest about my unhealthy lifestyle because they truly care. I now have a better understanding of nutrition, how it effects the body and what works and doesn't work for me. The weight started coming off and I'm 40 plus pounds lighter!
I am proud of myself for recognizing that I needed extra support and walking through the doors of BMI of Texas. My workouts are still challenging but diet and exercise are the key to success. My hard work shows in the mirror but also in my bloodwork! Dr. Jenny gave me the foundation, encouragement, and tools to be the best I can be!
Raquel
After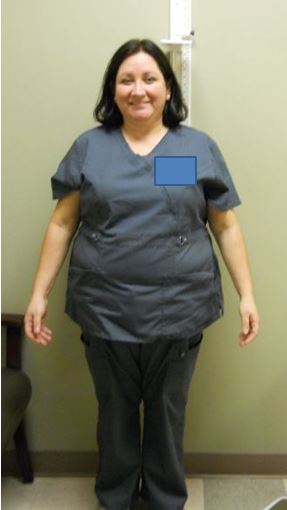 Before
After struggling to lose weight for many years, I developed high blood pressure, high cholesterol, and sleep apnea. My BMI was 40, when a healthy BMI is under 25. After my husband, David, had a heart attack in April 2013, I realized that it can happen to me, too… especially because he was healthy. In September 2013 my Dr Ramon Reyes sent me to BMI of Texas for a consultation. Right away I loved the staff starting with the front office and all the other staff members. They are all very professional and informative. On December 31, 2013 I had my gastric sleeve done. I'm a year out and I have now lost 79 pounds, my BMI is now 27. I feel very healthy and energetic. I gained my confidence back. I still have to lose 14 more pounds for my goal weight, but I know I will be there soon. Thank you BMI of Texas for helping me get my life back.
Arden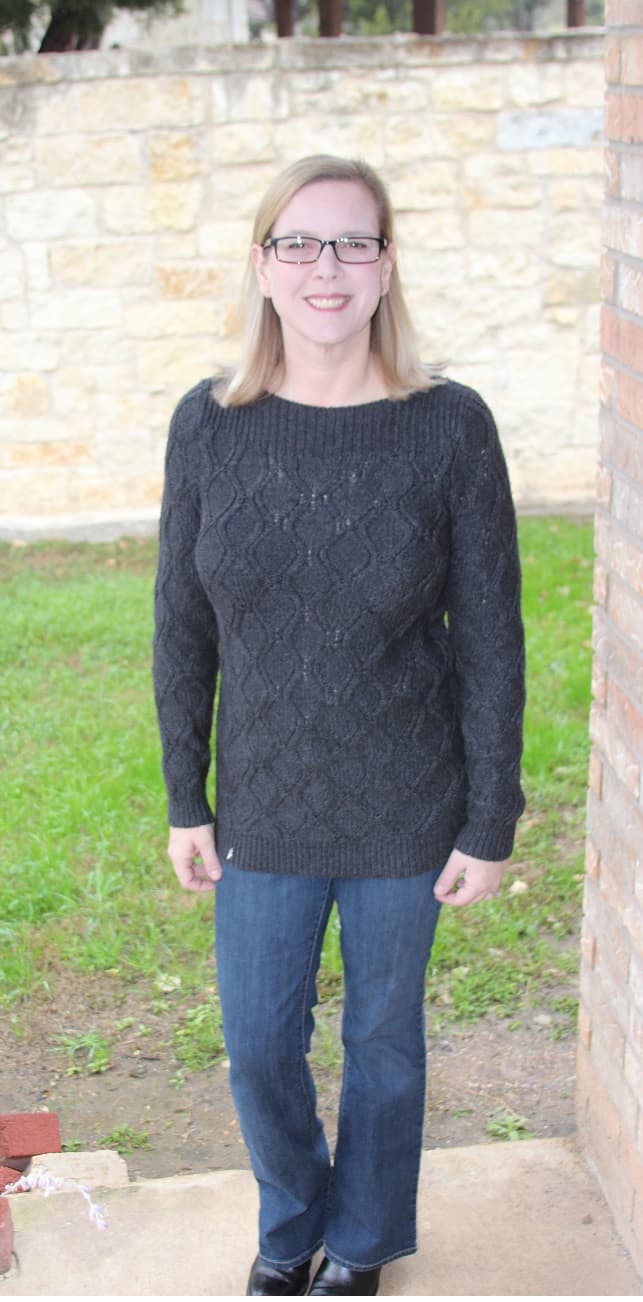 After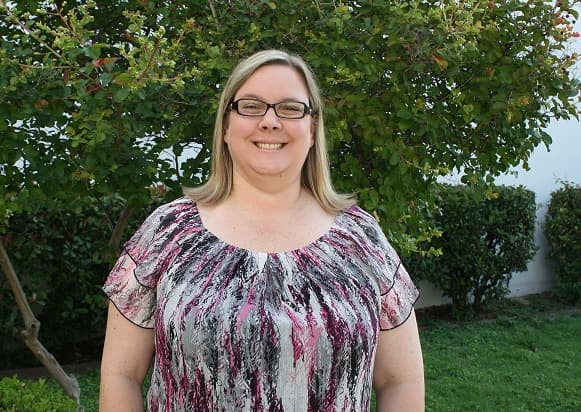 Before
When I turned 39, I got the not-so-amazing gift of being put on high blood pressure medication. It was then that I decided to stop fooling myself that my excess weight was not "really" a problem. I had struggled with weigh loss for years, and made the decision to research weight loss surgery options. Several of my friends have had procedures done, with varying degrees of success. I chose to meet with Dr. Duperier at BMI because he was the surgeon of two of those friends, and both have been successful in keeping the weight off long term. What appealed to me is that BMI is a comprehensive group that works with you on total wellness, not just surgery then "good luck!" They provide support before, during, and after surgery, and I think that is why their patients tend to be more successful long term. So, for my fortieth birthday, I gave myself a much better gift – the gift of good health for years to come. I am now about 8 months out from my VSG surgery, and have surpassed my goal of reaching a healthy BMI. As of this morning, I have lost almost 100 pounds! It has not always been easy, but I have followed all my doctor and nutritionist instructions. I have made some pretty significant lifestyle changes (low carb diet, daily exercise, etc), but the sleeve has made it much easier to make them. I honestly think this procedure has added years back to my life. My only regret is that I didn't do it ten years ago.
Stacey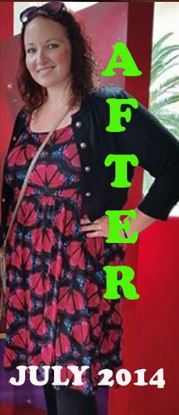 After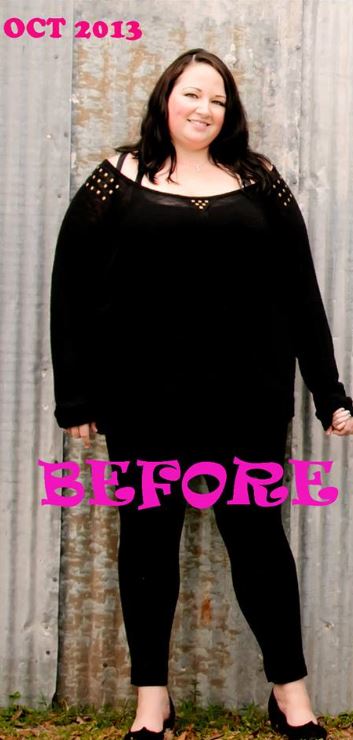 Before
Having the sleeve has been the best decision I've ever made. Dr. Duperier is amazing and I couldn't recommend him and the other surgeons at BMI of TX enough! Thank you Dr. D for changing my life!
Rebeca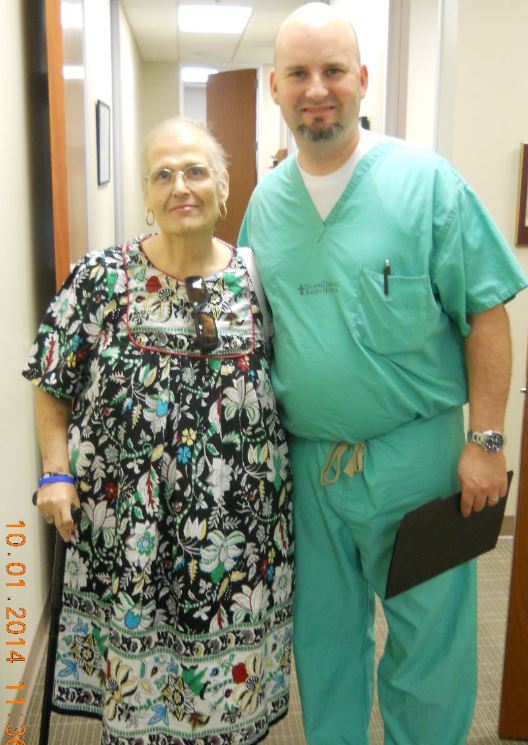 After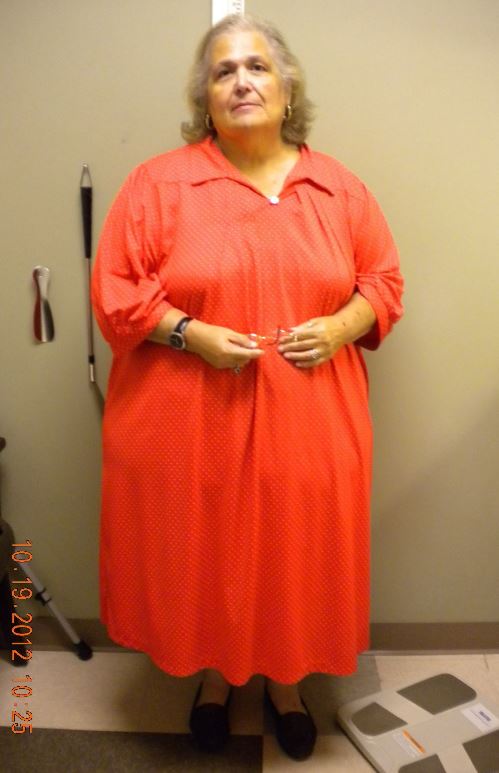 Before
My journey with The Bariatric Medical Institute (BMI) of Texas began in October 2012 when I attended a bariatric surgery conference. In that conference, the presenter explained the three available surgical options opened to me. I personally preferred the gastric sleeve because I was scared of the side effects with the gastric bypass, and the band was out of the question for financial reasons. Unfortunately, Medicare did not pay for my favorite choice. With tears rolling down my cheeks and a feeling of impotence, I realized that I would have to choose the bypass. I left the premises angry because I could not pay for the surgery that I wanted. Nonetheless I decided on that day I would have the one Medicare would pay for.
I did not research BMI of Texas too much, but knew because of the book I received at the conference that either Dr. Duperier or Dr. Seger would do my surgery, since they were the physicians mentioned in said book. When I called to make an appointment, the lady asked me which doctor I preferred, and I answered, "It doesn't matter," to which she replied, "You will see Dr. Richard Englehardt." She continued giving me more information, but I could not hear it. I was stunned! I had read the book cover to cover and that doctor did not appeared anywhere. My concern level rose a bit more. "It's Karma," I thought "for waiting so long to have the surgery my cardiologist urged me to have years ago." I am having a surgery I do not want by a doctor I have never heard of or seen."
I attended the first appointment and I was pleasantly surprised. Dr. Englehardt was kind, honest, and very supportive. He informed me – two or three times – that the surgery was only a tool and I would have to work hard at losing the weight. I left with the goal of losing 5% of my current weight which was 299 lb. at that time, and with future appointments. I needed to be checked for several things – including my mind.
Dr. Englehardt became a source of strength during the preparatory period prior to surgery. The anger subsided somewhat and I worked hard at accepting the gastric bypass. I do not know how but he helped alleviate the fear and calm the anger. To say that it was trust at first sight is a lie, but he won me over and I learned to trust him. Presently, I trust him with my life.
Jodi Robison, a BMI dietician, helped me discover and accept a low carbohydrate diet. At first, I did not believe it would work. How could more fat and less fruit and vegetables on an already fat body work? It did not make sense to me. She was patient. In December 2012, just before Christmas, as I began to follow her directions and advice, I started to lose fat and gain muscle, while I lost weight. I will forever be grateful to her.
The date of my surgery was set for April 1, 2013 – April's Fool's Day. "I'm going into surgery on the day most Americans are playing jokes on each other," I thought. "I hope my surgery doesn't turn to be a joke and I gain all the weight back." To ease my fears, I kept repeating aloud, "Think of everything you'll gain." I also re-read the ten personal wishes the psychiatrist had asked me to write down on the screening meeting. Things I wished I could accomplish if I were not morbidly obese. Then a miracle happened. The surgery was postponed till the 5th of the month. I felt somewhat relieved, not because of the delay, but because I was informed that Medicare would pay for the gastric sleeve after all. Life felt great! I had an excellent surgeon on my side and the surgery I wanted. I could not wait for the day to arrive.
The surgery was fine, and I went home three days later. My weight loss has been slow. It has taken me more than a year to lose over 100 lbs. I was 69 years old on April 5, 2013. I am still slowly losing weight at 71 years old. I am happy I am able to do the ten things I wished I could do before the surgery in 2012 – especially walking and carrying a conversation simultaneously without running out of breath, changing position in bed without the aid of furniture near the bed, picking up things from the floor without the aid of a grabber, putting socks and shoes on without almost having a heart attack, and cutting my toe nails. The other ones are extremely personal for me to share.
I recommend BMI of Texas, the staff, and Dr. Richard Englehardt when opportunity merits it. I have nothing but praise and gratitude for everyone.
Karen
My weight was out of control. Strokes and diabetes are both in my family. When I realized there could be a connection, I started looking for a way to drop weight. Nothing worked. When I found BMI of Texas I knew I had found the right place. After making sure I was a candidate for the surgery they made sure I was ready mentally as well as physically. The best decision I ever made was to choose BMI of Texas to help me with my weight problems. Everyone, from the people at the front desk to the nurses to the doctors there are all knowledgable, caring people. I will never be able to thank Dr Seger and the staff of BMI enough. I lost five pants sizes and I feel amazing!
Rachel
Before
My journey started about 4 years ago. I decided to change the course of my life for the better. After LOTS of research and consideration, I decided to undergo (RNY) Gastric Bypass Surgery. A decision I DO NOT REGRET. The ONLY thing I do regret about this surgery is that I didn't have it SOONER. You see… I was EXTREMELY ill and on a path of self-destruction. A path I could NO longer endure. I suffered from Obstructive Sleep Apnea, acid reflux, high blood pressure, pre-diabetic, massive hernia the size of 2 grapefruits, I also suffered EXTREME joint pain, Edema and depression. This was NOT a way to live. Through the course of my life I had tried to diet and each time I tried I failed MISERABLY. Not only did I fail but ended up gaining additional weight in the process. It seemed no matter how hard I tried I was doing more harm to myself than good. From the time I was a young girl, to my teenage years, and onto my adulthood I have battled with weight. A battle throughout the years I had lost. The path of "self-destruction" had finally taken its course MENTALLY. You see six months prior to surgery. I had a conversation with my son Isaiah. We were outside in the front yard. I distinctly remember I was sitting down watching him play when he came to me and asked if I wanted to play hide and seek with him. I gave him an answer he was SO used to hearing, "Sorry baby not right now because mama doesn't feel well." his reply… "You're always sick mama and NEVER want to play." The sadness in his eyes and look of disappointment TORE ME APART. A feeling I will NEVER FORGET. It was then that I realized no matter what road I was going to take and how hard it was going to be, I was going to change my life for the BETTER. I had a long road ahead me and knew I was going to endure MUCH MORE pain, sweat, & tears but determined that no matter how hard it was going to be I would adapt and overcome my struggle. At 377lbs (my HIGHEST weight) I was MISERABLE and on the verge of losing my soul and my Spirit. I couldn't let that happen. SO on 08/18/2010 going on 4 years this year. I had the Gastric Bypass surgery. My WONDERFUL Surgeon Terive Duperior also repaired the MASSIVE hernia I was suffering from for 5 years. I remember waking up after surgery in EXCRUTIATING pain. I felt I had been hit by a Mack truck. I questioned myself if having the surgery was the right thing to do. I thought I had made a mistake having this surgery because of the pain I was in. But I prayed each day for the good Lord above to get me through my journey. I knew the pain WASN'T going to last FOREVER. I sucked it up, adapted to my RNY, and overcame the trials and tribulations that came my way. If it's one thing I have learned about Gastric Bypass Surgery is that Surgery WAS NOT the CURE but simply a TOOL to help the process of my weight loss. I have learned so much about being healthy and eating better. The HARDEST part to losing weight is EATING HEALTHY. The easiest part is WORKING OUT. It's a fact. I would of never have thought that before but I now know better. I have learned portion control and stability with this surgery. I have gained my SELF ESTEEM back and my DIGNITY as well. I had lost those battles ALONG time ago. I no longer suffer from the illnesses I had once endured. AGONY I NEVER want to encounter again. I knew one day I was going to get better and I DID!! I feel like I can TAKE ON THE WORLD now. I feel FREE from seclusion and DAMMIT I feel HEALTHY. I FINALLY completed my first 5k Marathon. GREATEST feeling ever. One of my many accomplishments. Oh… and I do plan to do more. I take my RNY very serious. I work out about 4 to 5 days a week (I'm not going to lie though. I do have my lazy days. They are rare but I am only human.) And track them when I do. I track for calorie consumption and calories lost through the week. In my opinion tracking calories is also key (tool) in losing weight. Working out is a MUST. More like a way of life for me. Always will be. I have come a LONNG WAYY. The fact that I can NOW play with my son and he has to ask ME FOR A BREAK is just mind boggling to me. LOL, a GREAT feeling indeed. I can NOW hold my head up HIGH when I walk into a room and feel good about myself when I do. I no longer CARE about what people think when they first meet me simply because my CONFIDENCE level takes over. 😉 I was never like that before. I can honestly say that I feel BEAUTIFUL again. The way a woman SHOULD feel. Make no mistake about it though. I DID NOT have this surgery for vanity reasons strictly due to my HEALTH. I was ALWAYS a beautiful woman but people couldn't see past the weight. SAD BUT TRUUE. I wanted to share my story because I know that I'm not the only one who has suffered like this. To let people know THERE IS HOPE. No matter what path you take you will get there with hard work and determination the way I did. For me and with the co-morbidities I endured, THERE WAS NO OTHER WAY but surgery. IF anybody says that surgery is the easy way out well… I'm here to tell you it WAS NOT. IF you lived the life as a SUPER MORBIDLY OBESE man/woman (I was considered a SMO patient) you would NEVER understand. To date I have lost a total of 215lbs. I still have some fine tuning to do but BELIEVE YOU ME I'll get there:-). I THANK GOD EVERYDAY for this surgery. Even after all the pain, sweat, tears, and struggles I have faced and CONTINUE to deal with on a daily basis I would DO IT ALL OVER AGAIN. I have learned to EMBRACE my struggles for it has ONLY MADE ME A STRONGER person. My fight isn't over yet. Fact is, it will never be. Controlled and maintained for NOW. Every day I wake up and I am SO THANKFUL to FINALLY be able to fight a BATTLE I had lost to before. I'm THANKFUL to be HEALTHY and HAPPY. I'm THANKFUL to be able to share my story. I wasn't ready before. Most of all I am THANKFUL for a second chance. A SECOND CHANCE OF LIVINNNNG!! 😉
Kimberly
After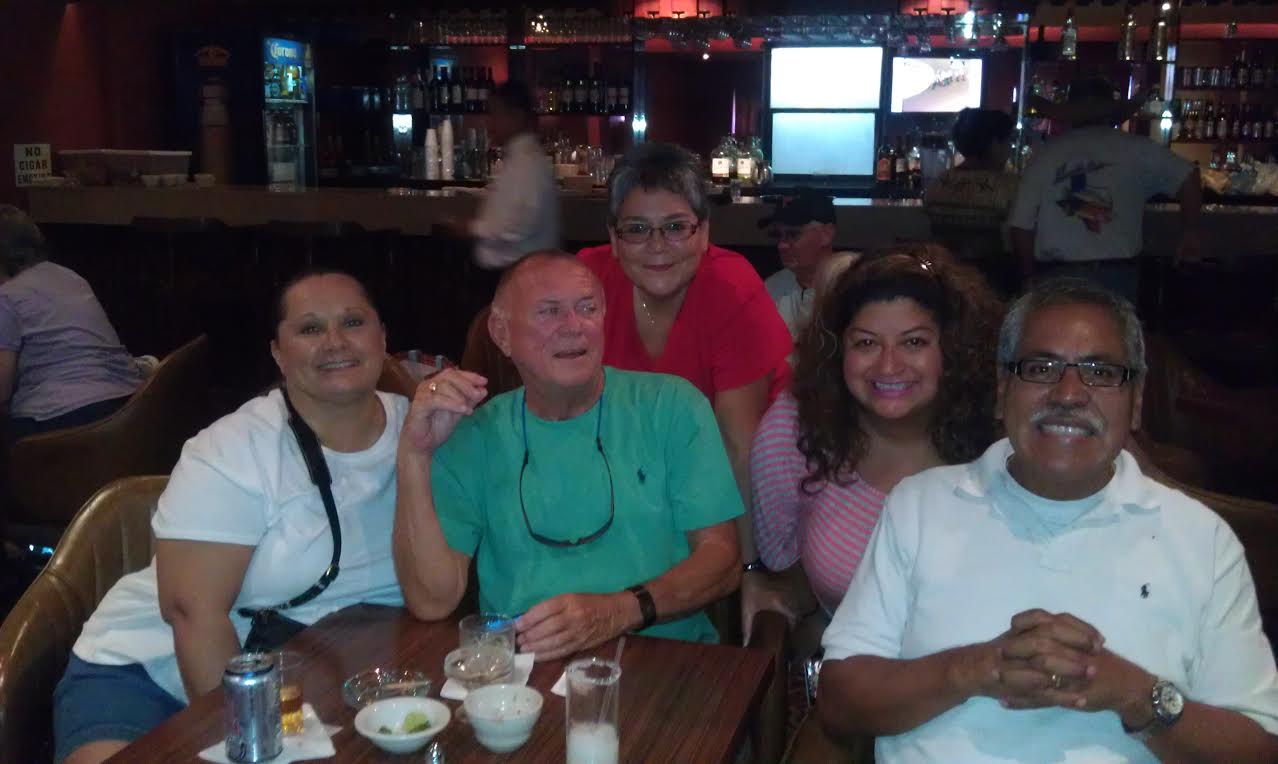 Before
At my heaviest, I was 248 lbs. I was borderline Diabetic, High Blood Pressure, Sciatic Nerve Problems, Hip and lower back pain, Knee Pain and was just plain miserable. I attended a couple seminars given by other doctors, and then found BMI. I attended a seminar and was convinced I wanted BMI handling my surgery and recovery. Then my mom passed away. The weight kept piling on. Nothing I did helped me get the weight off. I started checking with my insurance and my insurance did cover the weight loss surgery. After my mom passed away, I started talking with my family; my dad and sisters. It was a family decision, my best friend told me he wanted me healthy and if surgery could give me 10 more years, then I needed to do it. I made my first appointment, followed all the protocols with my insurance, scheduled my surgery with Dr. Duperier. Without a doubt, Dr. Duperier was who I wanted to do my Gastric By-pass. I haven't looked back once. I was 248 lbs at surgery and a size 22. Today almost 2 years post-op (August 2014 = 2 years), I am at 128lbs. and a size 4. I couldn't be happier. Thank you Dr. Duperier and Dr. Seger!!!!!!!!! Thank you for giving me my life back
Shannon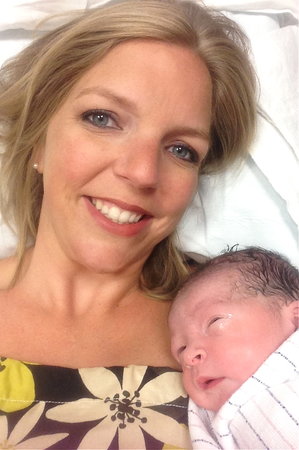 After
Before
Letter to Dr. Michael Seger…… Dr. Seger, I'm sure I'm not the first to have questions about having a baby post bypass… I know you know the stats but if others ask feel free to tell them my story! Delivered 7/23/12 (almost 23 mths post op) Lots of research shows a higher c section rate for bypass, however I had my son not only without a csection but as a successful VBAC! He was healthy 6lbs 6oz. 19in. Long and no issues from my bypass according to the Drs. I had to work hard to do so but…. I put on 22lbs during pregnancy (lots of protein bars and shakes) Thought I'd share for others because I know going into your office this was a concern pre op!!! Here is a pic 4 min post delivery! (Ps epidurals are amazing!!!) Hope you have an amazing day! Shannon Alfaro (Bypass is by far one of the best decisions in life) I'd do again without question if I had to!
Charlin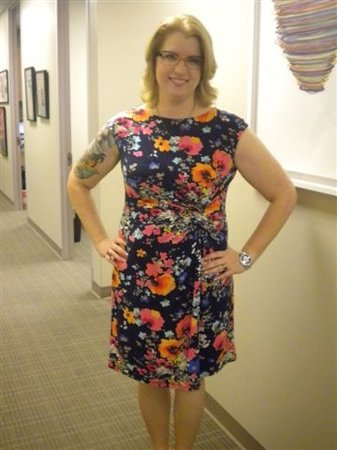 After
When I first came to BMI of Texas to meet with Dr. Duperier I had a lot of medical issues. I was suffering from sleep apnea, joint pains, GERD, and stress urinary incontinence. After reseraching my options I decided to have the Gastric Bypass. I am now 82 pounds lighter and no longer have any medical conditions. I have more energy and have been able to increase my exercise to participate in multiple 5K runs and currently training to complete a 1/2 marathon for the fourth time! I am a much happier person and have absolutely no regrets about having weight loss surgery. I would recommend it to anyone who is suffering the same as I did back then.
Dorothy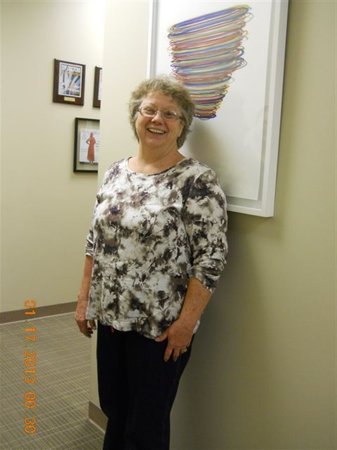 After
I decided to have the robot gastric sleeve surgery done by Dr. Duperier after I had already tried every other option to lose weight. I was suffering from many medical conditions such as diabetes, high blood pressure, joint pain, GERD, and stress urinary incontinence. Having this surgery has changed my life drastically for the better. I am only about 4 months post-op and I have lost over 30 pounds so far. I never had any pain after surgery and the only regret I have is that I didn't do it sooner. Thanks Dr. D for giving me a chance to live a much happier, healthier life.
Raquel
Prior to surgery I wasn't even able to walk across my apartment without getting winded. I couldn't do any normal activities at all. I decided to have the Gastric Sleeve surgery with Dr. Duperier and that was the best decision of my life. Since surgery I have lost over 77 pounds and now I can walk up to 2 miles without much distress. I am very grateful to Dr. Duperier and the staff at BMI of Texas and wish I would've had the means to do this sooner.
Betty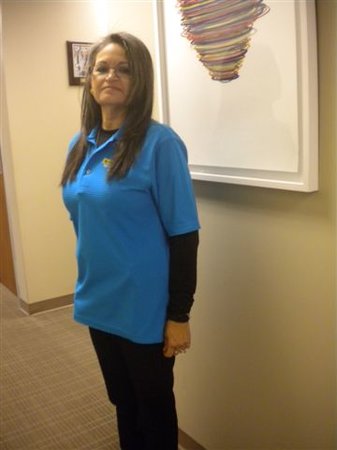 After
Before
I am so grateful to Dr. Seger and the staff at BMI of Texas. I had the Gastric Bypass last year and since then I have lost over 105 pounds. I no longer suffer from high blood pressure, diabetes, sleep apnea, high cholesterol, or GERD. Having this surgery has truly changed my life and has allowed me to start living again. I feel great about myself and feel like a new person.
Olivia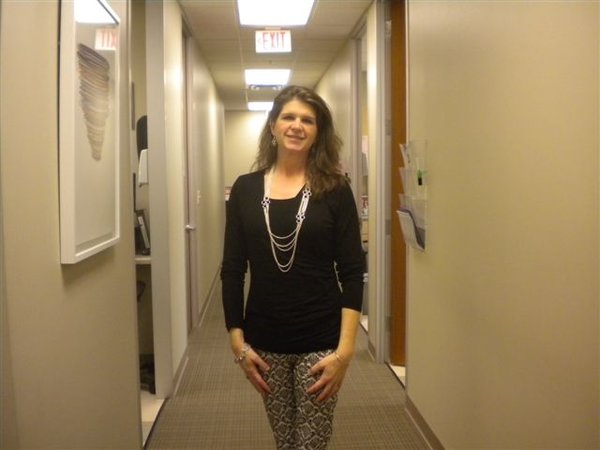 After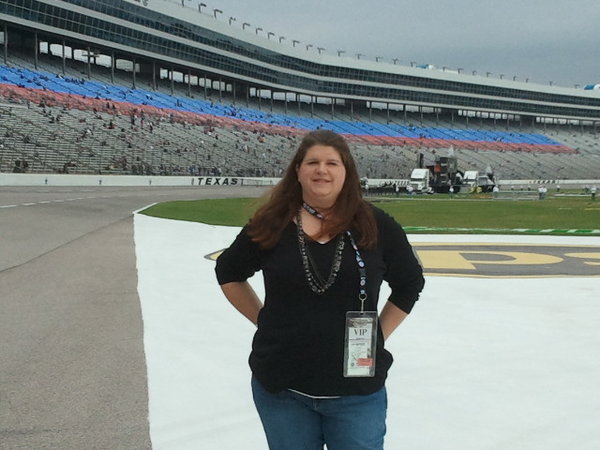 Before
I had tried every other option to lose weight before I finally decided to come in for a consultation with BMI of Texas. I knew this was the answer for me after my first meeting with Dr. Seger and his staff. I decided to have the Gastric Bypass surgery and I can honestly say I have absolutely no regrets. I now have a much happier and healthier life and my children and spouse are very happy with the new improved me! I always knew there was a good person inside of me and now everyone else can see that same person on the outside because I am so much happier with myself as well. I have lost 87 pounds and no longer have diabetes or high blood pressure. Thank you Dr. Seger and BMI for helping me regain my life back.
Erica
When I first met Dr Jenny, I was desperate. I had tried to lose the "baby weight" from three pregnancies for a long time and had been unsuccessful. A lifetime of weight struggles had me feeling as if it was hopeless, that I would always be heavy. Dr. Jenny taught me new things about food, and not the same old thing I'd heard forever. She taught me the science behind food and our bodies. It was life changing, "Aha!" kinds of things! Understanding the why of it all really helped it click for me. Focusing on protein in my diet drastically changed my eating patterns and helped me realize that the way I'd been eating had been so wrong! Now, 40 pounds down, I feel like a new person. I'm more confidant and happy and truly do not struggle with food choices anymore. Dr. Jenny made it all click for me! Not only has she been a doctor to me, but I consider her a trusted friend and I am extremely grateful to her for changing the path of my future.
Hope Marie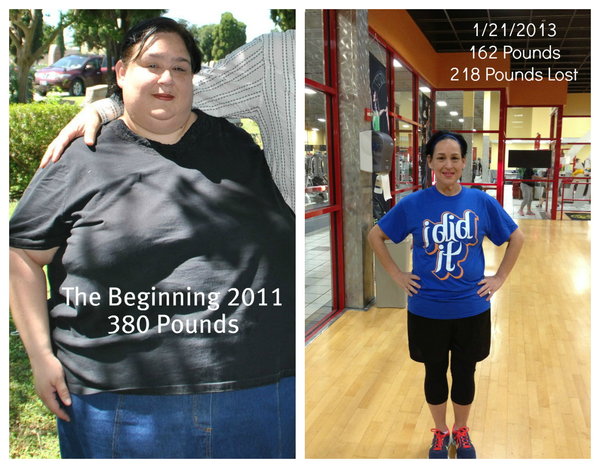 Before
Gastric Bypass surgery was a decision that was thought of many years ago. Never felt that I could or wanted to. I had gone to Dr. Seger's seminar way before at the Medical Towers that my PCP recommended that I go to. His demeanor was like no other Dr. Did I decide that day to do it? No actually I didn't. Years went by I found a new primary Doctor. Dr. Linda Esquivel also brought up gastric bypass surgery. She didn't push me to have it, it was just mentioned. Even my OB/GYN brought it up because I have endometriosis. She couldn't perform a hysterectomy due to my weight. I even couldn't be put to sleep due to my weight. Cardiologist never pushed me. Dr. Ortiz felt if it was going to happen, it's going to happen. I was prescribed 14 different medications. I would take 2 oral meds for diabetes. 1 shot of Lantus of 80 units a day. 20 mg of Humalog 3 times a day. That was only for diabetes So here comes August 29, 2011 when the decision was made to have the surgery finally, I remembered Dr. Seger. He was the one I knew that was going to take care of me. So in August of 2011 I finally got the courage to go speak to the staff of BMI of Texas. This is a place that performs Gastric Bypass, Gastric Sleeve & Lap band surgeries. At that point the process began. Dr. Seger saved my life. The BMI of Texas staff has saved my life. I have no regrets of having this surgery. I would do it all over again. His goal was at 180 pounds. My personal was 190 pounds. I workout 6 days a week, I started walking at 10 minutes a day. Moved up to 20 minutes a day of walking, finally the most I have ever walked is 5 miles. Then finally I started taking classes at Gold's Gym. I now take Body Combat, Body Pump & Body Attack. My instructors are amazing there. They gave me the confidence and the drive. I shadowed my first class with my Body Attack instructor. Body Combat is my heart and one day I hope to shadow one song. Until then I will keep moving and doing what is good for my body & heart. I am no longer on any medications for diabetes, high blood pressure or high cholesterol. I will be doing my first half marathon in December with the BMI of Texas staff at the Rock-N-Roll Marathon here in San Antonio. I have a huge family system and friend support that has guided me through this journey. I am so grateful because of this surgery. I will live longer for my Daughter who is 11 years old and is Autistic. She needs me so much but honestly, I need her so much. Without you BMI of Texas I would have never reached where I am now. You guys have given me the goals and strength to move on in my life. I been a prisoner in my body and now I know what it is to live for me. My daughter taught me life has so much meaning. But now, I know what it's like to love myself and be there for me. Thank you guys with all my heart. I love you all with everything I am. I AM FREE!!! My highest weight was recorded at 420 Pounds 11/2/2011: Surgery weight was 380 Pounds Current Weight as of 1/21/2013: 162 Pounds Total weight loss: 218 Pounds Hope Marie Cueva
Brenda
After
Before
My experience with Dr Duperier was totally positive. Don't think I wasn't afraid or hesitant but I had utmost respect for my Doctor and I think that is the beginning of the positive process. You will hear negative remarks but I didn't let that stop me. I did my research too. I called everyone I knew that had the surgery and researched online both negative and positive before making a decision. Dr. Duperier was the best choice for me. I honestly had no second thoughts after meeting with him. I was in a size 18 when I had the surgery and now I am in a size 6, in just 6 months! I followed every suggestion I received from Dr. Duperier and I was a success. I can breathe better, my feet and legs no longer hurt, acid reflux is gone and I couldn't be happier. I had my surgery on the November 25th, a Tuesday, left the hospital on Thursday and went back to work the following Monday. Everyone was amazed but I felt great. If anyone needs to talk to me you can email me at brenda@thesamfordgroup.com. I am writing this because I know how you are feeling and it made me feel better to talk to someone that had been there. You are in very good hands with Dr. Duperier and he is cute too!
Heather
I had a gastric bypass in February 2009. I've lost 75 pounds since then and feel great. But this is only part of the story… The primary reason for my gastric bypass was not weight loss. I've suffered from stomach-related health problems for almost 20 years, and was finally diagnosed with GASTROPARESIS in March of 2007. After exhausting other treatments without much success, I heard about a surgeon in Texas who was using gastric bypass to treat the disorder. I contacted Dr. Duperier's office, and for the first time I had people who actually wanted to help me…and soon! A very short time later I found myself traveling from Idaho to San Antonio, Texas, where Dr. Duperier and his staff gave me the V.I.P. treatment. In addition to the gastric bypass, I had a gastrectomy (removal of the stomach), and now I no longer have gastroparesis! I feel better than I have in 20 years, and owe it all to Dr. Duperier's willingness to help me. Yes, it was a radical surgery, and a bit of an experimental gamble, but if it weren't for doctors like this I wouldn't be living my life again. And the weight loss is definitely an added bonus! Thank you, Dr. Duperier!
Toni
I was sick.Sick of being tired. Sick of being fat. Sick of feeling sick. Dr. Appointments got closer and closer together. A liver scan. Blood tests. Ortho for knees. What next? My PCP suggested I meet with a dietician. I did that. I learned how to eat better and how to plan my meals. I learned how to read labels. I learned that I was not alone. I also learned that there was help. After about 8 months I decided to meet with Doctor Seger. Yes, I waited 8 months. This was a big decision,My insurance wouldn't cover "OBESITY". I also had a hernia. One operation,two fixes. Was it worth it? You bet! I am off medication for hypertension, My cholesterol medication has just been changed. The other one didn't come in a lower dosage. My Ortho is pleased. I still have arthritis but my knee is no longer inflamed and painful. This November, I made a trip to Wimberly, Texas to ride the zipline. My sister came from Michigan a year ago to do the same but I couldn't go. I was too heavy for the lines.This year I went with a smile and they even gave me a shirt when I told them I had lost over 50 pounds in 6 months. Yes, this did cost a significant amount. But, I'm worth it.
Christine
Since my surgery, i have lost 75 pounds. It's been a slow process but it's been well worth it. I feel better, i can walk without getting tired and running out of breathe. It's the best decision i have ever made in my life. I've tried recruiting co-workers to do the same. It's been a journey in itself…learning how to eat again and learning what my body likes and doesn't like. Believe me my body tells me right away what it does not like. Dr. Duperier was great and walked me through everything. I have not had a fill in over 8mths and i'm still losing a pound here and there. Thank you Dr. Duperier for changing my life.
Jennifer

Before
In February, 2007, I found myself at 5'5″, 256 lbs–a BMI of over 42. I was always tired, depressed, and feeling hopeless. I had high blood pressure, high cholesterol, obstructive sleep apnea, GERD, and stress incontinence. I was also prediabetic and on lots of medications for my various ailments. My primary doctor suggested that I go to a seminar to explore weight-loss surgery options. After the seminar, I made an appointment and spoke with Dr. Duperier. We decided that the gastric bypass was going to be the tool for me. I began to prepare for my surgery. I got all the tests done, but began to try to eat more slowly, exercise more, not drink liquids with eating solids, and other precautions discussed pre-surgery. I knew that the surgery was merely going to be the tool to help me jump start my lifestyle change. If I was going to put my body through this, I was going to make it work for me and the sooner I began, the better. I had my surgery on Oct. 22, 2007. Immediately after surgery, I no longer needed medication for my GERD. After 3 weeks, I was given the ok to work out. I went from Dr. D's office to the gym and signed up. I began with water aerobics (I have arthritis in my knees so low-impact exercise is best.) By Christmas, I had lost 45 lbs. By the spring of 2008, I was off most of the medications and no longer needed a C-PAP to sleep. To date, I've lost 100 lbs and am keeping it off. I have a BMI of 25. By using the surgery as a tool and changing my habits, I'm able to live again.
Amber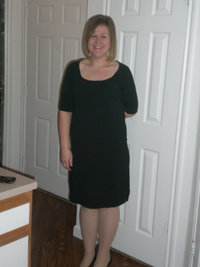 After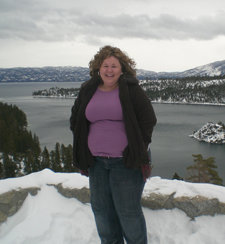 Before
My name is Amber Rader, I am 28 years of age. In August of 2007 I was ill due to my gall bladder. I went to see a surgeon and I weighed in at 294 pounds. I was very upset when I saw how much I weighed. My weight has been an issue for my entire life but somehow I had never seen it. But here I was 6 pounds away from being at 300!! I cried my eyes out and thought of every excuse in the book but I finally talked to my doctor and he recommended a surgery one of his family members had. I had contemplated for YEARS whether or not weight loss surgery at BMI of Texas was for me I really thought I shouldn't have surgery because I was young enough to do this on my own… However, At 28 and weighing 294 pounds something wasn't working! It was me! I thought long and hard about surgery was it right? Was I mentally ready for the changes it would bring? Was I ready to take care of me and exercise and not diet but eat right for the rest of my life? I was! I made the commitment to go to a seminar but I wasn't sure on the procedure yet. After listening to the presentation I knew almost instantly that the lap band was the best choice for me. I knew I would learn about my body and eating right and I liked that I had to do work to make it work. I had my surgery on May 19, 2008 and I weighed 260 pounds on that day. As of March 2009 I am two months away from my one year anniversary and I weigh 170 pounds. My goal is to reach the 150 pounds I hope to be by May. I must say that Dr. Duperier saved my life.. Although I was not sick I was definitely heading in that direction. I am so thankful I had this procedure. For 15+ years I hated the person I saw in the mirror. I love myself now, I am so healthy and happy I sometimes don't know how to hold back my joy. This is honestly the best decision I have ever made and I strongly suggest the surgery to anyone who has ever battled with being over weight. It is not a fast fix its a life style change and a learning process and the most wonderful one at that! I am now the person God intended for me to be and that is a blessing!
Sandra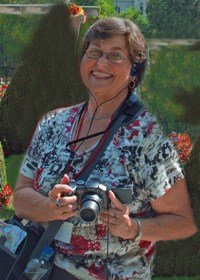 After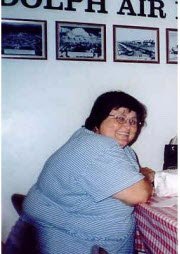 Before
My Journey I had my Laparoscopic RNY on Aug 9, 2004 at Methodist Hospital by Dr. Terive Duperier. One of the greatest gifts & decisions I have made in my life. I am 5'2" & when I started this journey I weighed 249 lbs-BMI 45.5. Today 4 1/2 yrs later, I am maintaining about a 95 lb weight loss & a BMI of 29. I feel wonderful, have energy, & a healthy future. I have struggled all my life with weight. Growing up I was always active, playing tennis, softball, marching band & all ways outdoors-but heavy for my age. Even into adulthood I continued to play softball & do all my own yard work. As I got into my 60's my health was beginning to show the effects of my weight. I was diagnosed with diabetes, hypertension, & Heart Disease. When I had to have two Heart Stents-that was a real wake up call. My husband had passed away in 1999 after a long illness & I did not want that for myself or for my two daughters to go thru what I had done with my husband. Time To Take Care Of Myself… This was not a decision I made lightly. I did a lot of research-read, talked with experts, & visited support meetings. I had already retired & had no idea that being 60 or over put you in another whole category, so I contacted my insurance-got all the information of what they would require. I knew what I had to do for myself & I was ready. I contacted NDWLS, went to a seminar and was paired with Dr. Terive Duperier-already knew Dr. Duperier, but that's another story. Between the efficient staff helping with the paperwork & getting the necessary referrals, I was approved very quickly. My weight loss surgery was very uneventful. I was off my Diabetes meds before I left the hospital. I had no problems, came home & started learning to "listen to my pouch" and live day by day. My blood-pressure meds have been reduced & my heart problems will always be there, but they are very much in control and I can look forward to a long life. The few small bumps in this journey were usually fixed with a call or visit to Dr. Duperier. I would hope that my story is not unusual & that most people have as smooth journey as I have. I did not go into this journey in order to have make my life perfect. It will not make you more interesting or attractive to people or make all your dreams come true. It is a journey & you can improve yourself, but at the end of the day you are still the person you have always been inside. Support is very important-no matter if you get it from meetings, the internet, friends, family or from within yourself-just be sure it is the kind of support YOU need. Some of my WOW moments- * Cross my legs… * Put on a hospital gown & have it cover you…Hooray * Slide into a meeting late & no one notices you… * Walk down the aisle of an airplane & fit in the seat comfortably-not have people praying that you are not their seatmate. * Take a Cruise or travel & not have to worry about your accommodations or how far you will have to walk on this outing…..Just enjoy all of it… * Keep up with your daughters walking from the parking lot to the Spurs games… * Sit in your Plaza level Spurs seat comfortably…Go Spurs Go!
Samie

After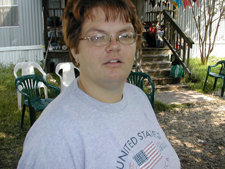 Before
I had a few years to ponder the thought of the surgery. My husband was very overweight and was told by numerous doctors that he would benefit from the surgery. In 2001 my older sister and younger brother had the gastric by-pass, they said they would be the "testers" for the family. My husband had weight loss surgery in the fall of 2002. Shortly after his I started the process for myself, I had high blood pressure, acid reflux, metabolic syndrome, (of which I was on diabetic medication for this) I was not very active, my son was now almost 13 and I wondered when I could stop saying the weight was from being pregnant! Just when we were ready to file with the insurance to get approval, my husband lost his job, which meant we lost our insurance. So the path was now gone. In the meantime, I had four more sisters that had the surgery. and five in-laws that went through the surgery for a total of 12 people. Upon seeing their success, it made me want the surgery even more. In the late fall of 2004, I contacted the Doctor's office to let them know that we again had insurance and they did cover the procedure. They re-opened my file. I was declined by the insurance in February 2005 due to not enough paperwork being given. So we finished my paperwork, the psyche evaluation, my appointment with the doctor and such. Then we re-submitted to the insurance company and it was approved. The only surgery date that was available was one month away… I grabbed it! I was scared to death for the next month. I could not get it in my mind that it would be ME in the operating room instead of my husband. I drove to San Antonio , from the Houston area the night before my surgery date. Dr. Duperior told me from the get go that I would be staying in the hospital for an extra day due to the fact that I lived out of town. He wanted to know why I chose the full gastric by-pass instead of the lap band. I told him that I was the 13th in the family to have it and everyone had had the gastric by-pass, I did not want to be a guinea pig for the lap! He stated: enough said! I had the surgery on Wednesday June 22, 2005 weighing in at 245 lbs with a BMI 40, the heaviest I had ever been! The Doctor came to visit me the next morning and told me that everything went beautiful! On Friday he came to see me and told me that I could go home, he said that everything was going well. I was a bit surprised as he told me I would be in the hospital 4-5 days! He said I could stay longer if I wanted, but that he would let me go home. I called my Mom and I was gone by noon! J I hate hospitals! Weight loss surgery has changed my life for the better. I lost 105 lbs within the next seven months, it just melted away! It was hard to buy clothing, as when I finally reached a size 12 I figured that this was the smallest I would get, I bought new clothes for work, and then the next month NOTHING fit! I went from a size 20-22 to a 4-6! My health is much better; I am no longer on any prescription medication, only my vitamins & calcium. This past summer 2008 I did have to go through IV infusions for iron, and take large doses of calcium as my body was not absorbing either one. I did this for 3 months, and since have been doing just fine. People that I have met since having surgery do not believe me, I have to show them my before & after photos, of which I still carry them with me. I am able to eat just about anything that I want, just in small portions. I try very hard to stay away from sugar, as it makes me sick.. I also still follow the rule of not drinking for one hour after meals. (It is hard but worth it!) In March of 2008 my husband and I divorced, and through this process I found out that he felt I had lost too much weight and had gotten too skinny for him. Yes, my husband went through the same procedure, and actually has gained about 50% of his weight back. We are still friends. I am able to work a lot more, travel more and go the extra mile with my job. I love being able to do this! If I had to go back and make this decision again, I would most definitely do this surgery! I have had a few friends have the surgery after finding out that this is how I changed my life. I feel comfortable talking about it to anyone that wants to know more. I really would not do anything differently; I had a very good experience with this surgery. I love Dr. Duperior! The message that I would have for anyone looking into this surgery is "just do it for you!" It will be worth it!
Estella

Before
In 2006 during a routine visit to my family doctor, he told me that it was very likely that I would not live another 8 years unless something was done about my weight. I had been obese my entire life and had severe obstructive sleep apnea, hypertension, and joint issues. Combine my health issues with a familial history dating back to 5 generations of obese women; it was obvious I had to find a way to gain control of my health through controlling my weight. I researched several options and several surgeons and selected Dr. Duperier. To date, I have lost 140 pounds and am still losing. Of greater significance is the fact that I no longer suffer from severe obstructive sleep apnea, hypertension, and most of my joint issues have been resolved. I am testing for my First Degree Black belt in Taekwondo in 2009. I thank Dr. Duperier for giving me the gift of life through God's blessings.
Diana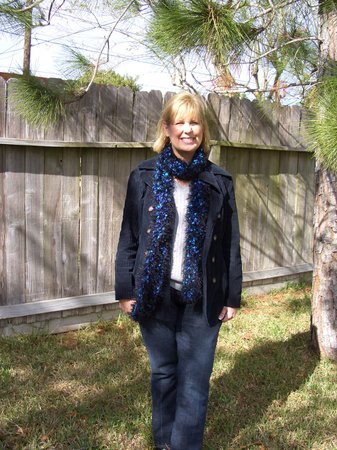 After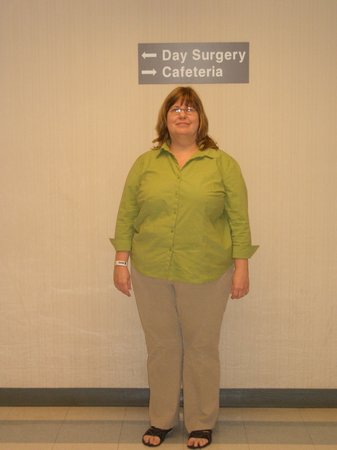 Before
I knew that I was over weight and had many problems because of it. I had already had Cardiac Bypass and I had severe heartburn with small bleeding ulcers that caused me to be anemic. I was referred to Dr. Duperier from my Gastroenterologist because of my very large Paraesphogeal Hernia. Dr. Duperier explained that he could do surgery on this large hernia but because I was so over weight it would just come back. He asked me if anybody had ever told me that I would be a candidate for Weight Loss Surgery. I told him no, but I had thought about it and that I had a few friends that had the surgery and they were doing so well. I went to one of Dr. Duperier's Seminars and there were about 200 people there. Very informative. I decided to have the Lap RNY but my insurance would not pay for it. So I financed it because I knew that my quality of life was bad because of my obesity and I felt like I was dying. I had even hired a trainer to work with me 3 times a week for 3 months and I didn't lose any weight. Dr. Duperier did the Lap RNY and corrected the large Hernia and Wow, I have no more heartburn or reflux and I was able to get off half of the medications that I was taking. The date of my surgery I weighed in at 240lbs and I am now 143lbs and feel wonderful, with so much more energy. Dr. Duperier and his staff were wonderful and Dr. Duperier still calls to check up on me from time to time.
Elizabeth
About three years ago, I was having problems with my stomach. I went to my gastroenterologist and had so many tests done and nothing ever came from the results. One day I just came out and asked my doctor about weight lost surgery. I felt that nothing ever worked for me. Diets ane exercise just seemed to be a no win situation. I wanted to hear from him what he suggested. He recommended Dr. Duperier right away. I started to do my research. I looked up everything I possibly could about the diferent weight loss surgeries and about Dr. Duperier. Unfortunately I just couldn't bring myself to schedule the appointment. I knew that this would be a difficult process to go through, but in June of 2009, I decided enough was enough. Just getting on the scale and seeing it at 296 lbs. was the final straw. I knew I could not live like this anymore. So my husband and I took the trip to San Antonio from Corpus Christi, and went to a seminar. After meeting Dr. Duperier face to face, I knew that this was the time and place to have my procedure. It seemed to go so fast from seminar to surgery. At first I thought, why would I have to wait so long to get the surgery? Now going through it, I understand you have to prepare yourself mental and physically. Before I knew it the day of surgery was here. I believed one that date I was reborn with a new outlook on life. The pounds seemed to melt away. I had so much to give thanks for. I coldn't believe that all the little things I was so worried about before my suregery, didn't seem to mater anymore. Before I knew it, I was able to exercise without getting so overworked that I wouldn't go back to the gym. I now make it a part of my day. I will never forget how on of my CCD students came to me one day about two months after surgery and told me, "You look so beautiful, Mrs. Venegas. I don't know why, but you are so beautiful." Even my students at school, would tell me that Ilooked so different but they didn't know why. Finally one day I was able to were shorts and the students thought I was so pretty. They wished I would dress like that more often. I just laughed, but that just gave me the encouragement to do what I needed to do to make this work. Now I weigh 180lbs., I can't tell you how great that feeling is to me. I have a new outlook on life that will propel me to the future. I can now go to amusement parks and not worry if I will fit in the rides. I can take a trip with my family and friends and not worry about do I need two seats on the plane. I can fit in a queen size bed with my husband. Those things are the best results I can imagine. I am ready to begin again. I am going back to school to become a Physician Assistant. All my life I wanted to be in the medical field, but my weight was something that prevented that from happening, now I hope I can help others.
Teri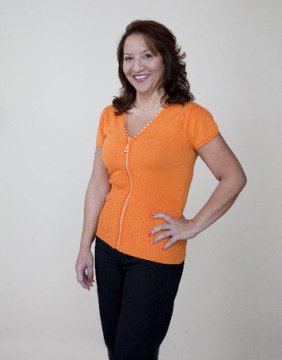 After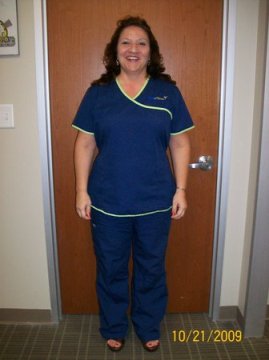 Before
In 2008, I had the pleasure of working with Dr. Duperier and Dr. Seger. I have worked in different Doctors offices before, but never had I experienced the joy and excitement that's involved with coming in contact with a new patient, and seeing first hand how they change their lives for the better, once they decided to start the "Weight Loss Journey". My job as Dr. Duperier and Dr. Seger's receptionist allows me to see the patient from the start of the program, to well past their goals. It's truly amazing! After much thought and prayer, I decided to start my own Weight Loss Journey. On November 9, 2009, I had the sleeve procedure. I couldn't believe that I was up and walking around that same afternoon. I was ready to come back to work after one week, but Drs. Duperier and Seger, (and my wonderful co-workers) insisted that I take two weeks. In May of 2010 I had already lost 60lbs. My family and friends cannot believe how fast this happened. They have also noticed the change in my energy level. I cannot hide the pride that I have for being part of this wonderful BMI team. I would trust Dr. Duperier and Dr. Seger with ANY member of my family. My life has truly changed for the better.
Belinda
My primary doctor recommended that I meet with Dr. Duperier to discuss weight loss surgery because of my high blood pressure, sleep apnea, and diabetes. That was the best referral I have ever gotten. I decided soon after that to have the gastric sleeve surgery done and I am so happy that I did. I am so thrilled at how this surgery has improved my life. Not only have all of my medical issues resolved (which was my biggest concern), but also I feel so much better about myself! I have so much more energy and sleep all night now so I wake up very rested. I have no regrets about having this surgery done and I would recommend it to anyone. Thank you, Dr. Duperier for giving me a second chance to live a healthier and happier life.
Tracy
After
Before
My name is Tracy and I started my weight loss journey March 23, 2009. I have always struggled with my weight and tried every diet I could think of. Some of them worked but did not last. On the day of my Lap Band Surgery I weighed 231 and today I am happy to say that I weigh 149. I have reached my goal and now my BMI is in the normal range and I can fit into a size 6. That is totally amazing to me. Before the surgery I thought "Well, if I get into a size 12, I will be so happy". Well I went past that and some. My surgery went really well and I had no problems afterwards. The change in my life has been truly amazing, not only physically, but I have also changed mentally. Actually some people have come up to me and said "I did not even recognize you", and that is really nice to hear. I have more confidence in my looks even to the point that I like what I see in the mirror. Buying new clothes is also fun and a new experience. Now I don't have to go to the Women's section, and I have so much more to choose from. I am also exercising almost everyday and really enjoy going to the gym. I have also had several people come up to me and ask who my Dr. was for my surgery. I am always happy to tell them about BMI of Texas and Dr. Duperier. It is really nice to think that I may be helping out someone else by the success that I have achieved in my weight loss journey. People often ask me "If you were able to do this again would you go through all that you have gone through to achieve what you have". My answer is "A definite YES"!!! This surgery has completely changed my life and is the best thing I have ever done just for myself. I look forward to the summer when I can wear a cute swimsuit and not be ashamed of my body. Thank you to BMI of Texas and Dr. Duperier for helping me to achieve my weight loss goals and revealing the healthy body that was hidden for so long.
Andrea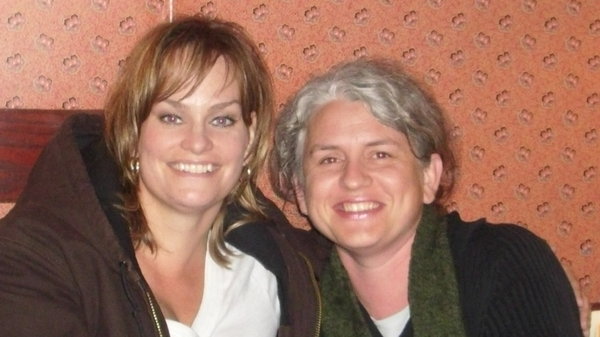 After
Hi, my name is Andrea Farmer. I don't always know where to begin with my story. Some people want to hear about my weight loss while others want to hear about regaining my life and being free from pain. So, I'll start at the beginning and hope my story inspires some to have hope and faith. I had just moved back to Tulsa, Oklahoma because my husband was going to Korea for a one year tour. We had two small children at the time. Luke was turning 3 and Mitchell was about 4 months old. I had been having headaches and thought it was simply having two kids and a husband. (LOL) Then I woke-up one day with my eyes crossed. I thought, well this is just what I need, crossed eyes to go along with the headaches. My husband, John got me right into a long time family doctor who knew right away this was serious. Of course, I shrugged it off as stress. Nevertheless, I was sent straight to the hospital. I was later diagnosed with Pseudo Tumor Cerebri. Basically means "false tumor of the brain". My four ventricles were no longer moving the spinal fluid around in my brain and it was not being absorbed into my body. Therefore, the pressure would build in my head and cause the headaches and my eyes to cross. Lovely, huh? Well, my husband being the military hard-core guy that he is was simply beside himself. He still went to Korea. I went on to try numerous drugs and eye surgery before I had brain surgery to drain the fluid off of my brain and insert a shunt in my spine. It was a terrible recovery. But by the time John returned from Korea, I was up and walking again. Couldn't hardly tell I was sick. Other than the terrible headaches, nausea, stars, and dizzy spells….I was fine. I continued to do the work, be a mom of two and a wife. So, lets fast forward a couple of years…I started to feel even worse. I returned to my neurosurgeon and he said I now had hydrocephalus in addition to the Pseudo Tumor Cerebri. So I had another brain surgery to insert another shunt. This time in my brain. I never did feel any better. I either had too much fluid in my head or not enough. I simply would get through the day the best I could. I continued to move all over the country as a good military wife and saw numerous neurosurgeons who never wanted to treat me. The depression set in and I turned to food for comfort. I wasn't moving around anymore either because the more I moved the worse my head felt. Well, the weight came on slowly at first, but before I knew it I was a size 24 and 254 lbs. I had another brain surgery to remove one shunt. I kept the other one so my brain wouldn't hemorrhage. Life was crazy…I developed high blood pressure and was now packing my head in ice most every night to get some rest from the pain. I had been suffering for 10 years at this point. I didn't even want to live. Why live, I thought. It was too painful. Then Jerry came into my life through my youngest son, Mitchell. They were and still are best of friends. Through their friendship, I met Laura Rodriguez, Jerry's Mom. What a lady! I love her so much. I told her I had been researching my illness and was considering the Gastric Bypass. I'm sure she thought I was crazy trying to explain all my issues. I probably sounded like I was a hypochondriac….but it was all true. She listened so intensely and promised to help me. Help me, she did. She worked for Dr. Seger. She went to him and became my personal advocate. Within three weeks I was sitting in Doctor Seger's office. I thought, great another doctor to tell my story too. This will be a long shot for sure. He will never agree to help me, I thought. So many doctors in the past had simply dismissed me because of my complex diagnosis. Laura promised me Dr. Seger would listen. You know what, he did. He was so compassionate. Not only did he listen, but he promised me he would help me and if that meant having surgery, then he would do it. I cried. I just couldn't believe it. Laura helped me through the insurance dilemma. But you know what, I didn't care how much it cost….I wanted my life back and this was the only opportunity for me to try and make it happen. See having a Gastric Bypass might just throw my Pseudo Tumor Cerebri into remission according to the research I had done. It was a long shot, but I didn't care. I was tired of not wanting to live and just surviving by the minute and hour of each day. So with the grace of God, the support of family and friends (my Laura), and Dr. Seger I had surgery on July 27, 2009. The turning point in my life. You know I don't remember a lot of important dates, but this one I will never, ever forget. It is the day I was given my life back. Dr. Seger and Laura made this happen for me. I am forever grateful to them. I've since then lost 70 lbs. I'm now a size 16 and still losing. My Cerebral Shunt has been turned down from 120 ml to 90 ml. (I'm going into remission)!!!! This is the real miracle. My head no longer hurts. I'm off my blood pressure medicine and I love life. I'm no longer in pain. I don't have nausea, dizzy spells, or stars. I feel normal for the first time in 12 years. Thank you Dr. Seger and Laura Rodriguez.
April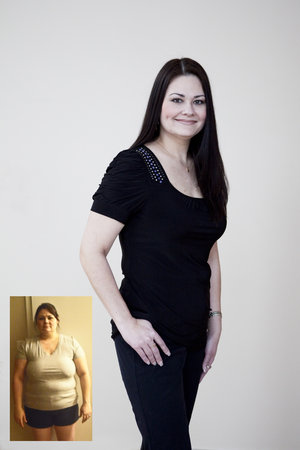 After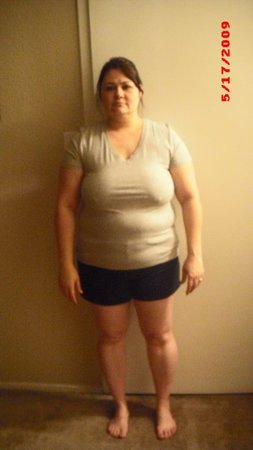 Before
I am 35 years old and work as an advocate for Dr. Duperier and Dr. Seger. I have always been overweight and after a year of debating I decided to have a consult for weight loss surgery. I had high blood pressure, severe back pain, and was a borderline diabetic. I spoke with both doctors regarding my medical problems and decided to have the Gastric Sleeve procedure. On May 18, 2009 had surgery at Foundation Surgical Hospital and as of today, 10-26-09 I have lost a total of 60 pounds. I have never felt better in my life and I no longer have any medical related problems. I encourage anyone who has ever battled obesity to contact our office to discuss the options that are there for you. Our office offers so much support and our doctors are two of the best. I owe my new life to both of them.
Gabrielle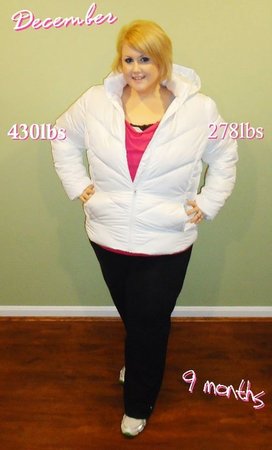 After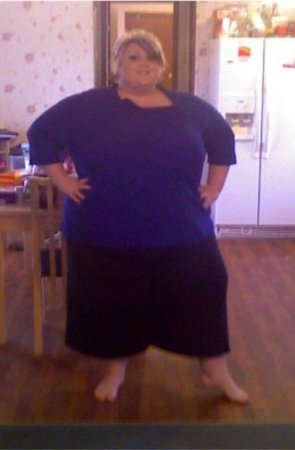 Before
March 15th, 2010 is a day that I hold special, more than my own birthday even because this day is my "re-birth" day. I started living on 3/15/10. I had roux-en-y gastric bypass surgery by the amazing Dr. Duperier. I truly feel that he, and all of the staff at BMI were my angels. I was 430lbs at 22 years old. I have been obese my entire life. I was 180lbs by the time I was 8 years old. Obesity has robbed me of my childhood and was killing me quickly. I have researched weight loss surgery seriously since I was the age of 16. My sister passed away in late March, 2008 at the age of 29, from a massive heart attack caused by prolonged morbid obesity. We grew up both trapped in our own bodies by obesity. After her death it was a wake-up call. I went faithfully to the gym, even had a few personal training sessions and within about two months lost 40lbs. Then life happened. I lost my job and I was devastated, I found comfort in my old "friend"- food. Within the next year I went from 330lbs to 430lbs. By January 2010, I needed something dramatic to save my life. I met Dr. Duperier on Feb. 1st, 2010. I was completely blessed with my surgery. I had the fastest approval rate by insurance BMI has seen. I was approved for Roux-en-Y gastric bypass in 8 days. My surgery was scheduled for March 15, 2010. Everything was moving so quickly! The only problem was, Dr. D wanted me to lose 30lbs in a month's time. I was determined! There I was in the Foundation Gym at least 5 days a week walking on the treadmill, I took it upon myself to adopt the liquid diet for the last 3 weeks before surgery. Honestly, I was terrified of complications, and not being able to get the surgery in general because my BMI was SOOOO High at a whopping 69.4! I'll never forget the last meeting I had with Dr. D a week before surgery. Mind you with all of this hard work, I only lost 10lbs, but found most of the loss in inches. Dr. Duperier was needless to say, VERY concerned that I had not lost enough weight, and actually suggested that maybe we should post-pone the surgery or if I should get a gastric sleeve. Oh, if you could see my expression. I expressed to him that I have worked SO hard in the time and I was ready. I think at that point her really saw that I "got it" and my mindset was right, and the surgery stayed scheduled as planned. As far as the actual surgery, I had no complications. I was at Methodist Specialty Hospital for 4 days, a few days longer than the normal patient because I was deemed an "at risk" patient because of such a high BMI. I was on blood thinners in the hospital because of it. The worst pain that I had was the drain on my left side. I COULD NOT wait to get that out. The first weeks out of surgery were -bizarre- to say the least. When I had gone into the hospital I had lost 15lbs total, when I left I was 21lbs heavier because of swelling, gas, and fluid. In the next few days the water weight poured off. I'll never forget 3 days after I was back to my beginning weight; I got on the scale and had lost 19lbs! Are you kidding me! I cried and immediately called my mom and said "This was the BEST decision I have ever made" Eight months later, I still feel the same. In the first few weeks after surgery I dealt with A LOT of head hunger. I was NOT at all physically hungry but seeing Pizza Hut commercials on tv were nearly excruciating. After week five, I started to eat more solid foods. One of the first things that you will realize is that NOTHING tastes the same. CHEW SLOWLY because that "stuck" feeling if you don't will feel like you swallowed a peach pit. I hated meat for the first four months. I lived on peanuts, string cheese, protein shakes and raw cauliflower. Zoom to the present, I am now eight months post op and I have lost 150lbs!!!!! I went from 430lbs-280lbs. I still have 120lbs until my goal weight of 160lbs. I cannot put into words what this second chance means to me. I am very much still "In Progress" and each and every day is a struggle. Anything worth having is worth fighting for, and I'm not going to settle. The same determination that I felt in the beginning is intensified now. I exercise 4-5 days a week. I do Zumba 2 days a week (salsa, hip hop dancing) and I love IT! I always say find something you love and get moving! I do have a personal trainer now that I see 2 days a weeks, and I do cardio and form training another day a week. I have gone from a size 32W pants to an 18/20! I have SOOO Much energy now that I finally feel 22. But, there is still so far to go. One of the biggest things I've realized, and a mentality that is VERY important to go into this with is that my bypass does NOT do everything. It does NOT deal with the emotional issues, or bad relationship with food, it does NOT drive me to the gym, it does NOT give me will power. It did "force" me in the right direction, and that is EXACTLY what I needed. It took me back to basics and gave me my life back, and for that I am foreveer grateful. Because of my second chance, I have dedicated myself to also helping others. There is an amazing online community of people who have had WLS that has been extremely supportive. I have been blogging my journey on youtube: www.youtube.com/ellewilliams I am also very active in the weight loss surgery community on facebook: www.facebook.com/ellestartingover I have a written blog: http://www.simplyellegance.com/ One organization that I am very passionate about is the Weight Loss Surgery Foundation of America: www.wlsfa.org They are performing charitable services and supporting research to find solutions to enhance the quality of life of the morbidly obese community. Raising awareness and funds for not only weight loss surgery but also skin removal surgery as well for patients who cannot afford it! I have a much better life now than I could have imagined and I am working towards reaching my goals. I am a motivational speaker, and supporter, and hope to one day be a Zumba instructor and personal trainer. Please feel free to contact me about anything! I am an open book! Many Blessings Gabrielle Castellanos A.K.A "Elle Williams"
Pamela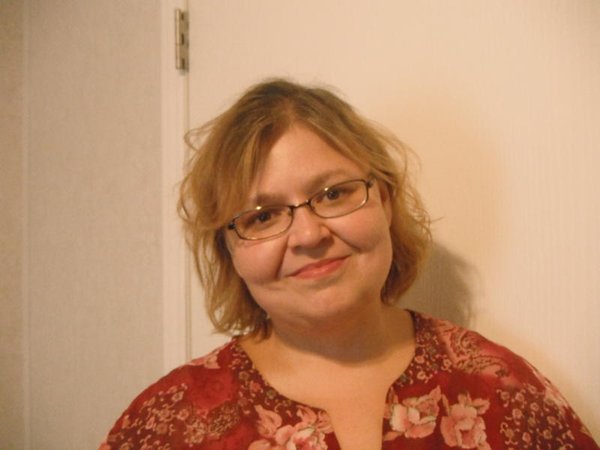 After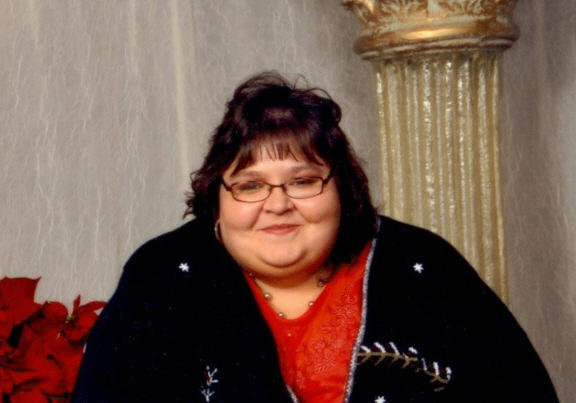 Before
Over and over I've thought about and attempted to write a testimonial for Dr. Duperier and BMI of Texas. Every time I would end up putting it aside. There really isn't an easy, quick way to type in words what Dr. Duperier and BMI of Texas doctors and staff have done for me. I've struggled with my weight my entire life, but thanks to Dr. Duperier, Dr. Seger and the BMI of Texas team, I'm still alive and doing well. About five years ago I walked into Dr. Michael J. Guirl's office with gastroenterological problems. He quickly discovered that my stomach was not processing the food correctly and worked with me to help fix my problems. At the same time, he encouraged me to call and make an appointment with Dr. Duperier's office regarding my weight. I shoved it off knowing my insurance wouldn't pay for any type of weight loss surgery. Meanwhile, I kept gaining weight until I realized I was no longer living life but instead just existing on earth. I was in such bad health that it took all my energy just to get out of bed. If you've been overweight yourself, I'm certain you've heard the famous "I can't make you lose weight, you have to be ready for it." I thought it was all hogwash until one day one of my aunt's sat me down on Christmas Eve and asked me why I wanted to die. She also asked me if I realized how unfair it was to my family to have to deal with possibly losing me so young. I was 35 years old and couldn't even stand long enough to spend even a half hour shopping in a store. You think I'd have been ready to lose weight way before then but that wasn't the case. You'd think after having my aunt tell me I was going to die that I'd have done something the next day. "I" still wasn't ready. The conversation with my aunt kept repeating itself in my mind but I didn't make any moves. One day, I heard a radio advertisement for a weight loss seminar. With my aunt's comments in my mind I scheduled to attend the seminar. Of course, my insurance declined me the opportunity so I didn't return to the doctor's office. With my aunt's comments still on my mind, I finally was ready. I realized it was time to live my life again and not let anyone tell me I couldn't. After Dr. Guirl handing me a BMI of Texas business card twice during all this time and having me throw it away twice, I realized it was time to call his office again. Hoping his office could give me his recommendation again (for a third and final time I hoped). Sure enough they did and I immediately scheduled to attend a seminar. I didn't even know until I showed up the night of the seminar that it was Dr. Duperier's night to attend the seminar… I had no idea the night of the seminar I'd be asked to get on a scale to find out how much I weighed. Before that night, weight scales and mirrors didn't exist for me. Ask me how I managed to brush my hair and I really couldn't tell you other than I really concentrated on looking at the brush and my hair and nowhere else. I was too ashamed to look elsewhere. When I arrived to attend the BMI of Texas seminar I immediately met April, who was to be my advocate. April immediately made me feel welcome and by some means managed to get me on a scale. This was something that no one for years had been able to do and took quite a bit of courage on my end. April wrote my weight on a piece of paper and handed it to me. When I got the courage to look at it, I immediately struggled to hide my tears. I was over 500 pounds at age 36 at this point. I was shocked, ashamed of myself and wanted to go hide and die. The seminar was very inspiring but at this point I just wanted to give up. My mind kept repeating my weight and at this point I didn't feel there was any way to go but down. I felt I was beyond fixing. For the next few days my life stopped. I waiting hoping April's call would be that my insurance company would pay for weight loss surgery. I had this small amount of hope that April would call with good news. At the same time, I was ready to just give up if her answer was no. I spent every second so focused on preparing to give up and just let myself die that I was ready for her answer. Of course, nothing was ever easy for me, or at least that's what I had instilled in my head. Then the call came and the answer was NO! I lost all hope but April hadn't. She insisted I keep trying. I applied for a loan and of course again was declined. They needed a co-signer and I didn't have one. Ready to cancel my office visit, my mom called BMI of Texas to tell them the bad news. I had definitely given up and wanted to just forget I had even tried again. Keep in mind, about 3 years before this I had tried to get insurance to approve weight loss surgery for the first time. This had been my third attempt and my third no… Instead of letting me cancel and letting me continue on my path to death, Dr. Duperier instructed his team to waive my office fee and keep my appointment. From there it was fate. I was destined to make a huge change in my life. I went to visit Dr. Duperier and immediately felt comfortable with him and his nurse, Nina. Since day one, Dr. Duperier has always showed concern and support for my continued weight loss. He encourages me and understands when I have my bad days. Most importantly, at a time when I had given up on myself and my life, Dr. Duperier didn't. When I met the BMI team, it was a time in my life that I most needed to hear the honest truth, something that Drs. Duperier and Seger respectfully told me. They didn't beat around the bush but instead were straightforward and completely honest with me. They give 100% of their time and effort and expect you to do the same. They spend their mission helping to fight obesity and you can tell they are just as excited as you when you show positive progress. After my beginning visits to BMI of Texas, things went so fast for me. Several tests were run and it was realized that I had several things wrong with me including sleep apnea, reflux, high blood pressure, etc. During each of my visits to BMI of Texas I realized that I had a team ready to help encourage me, a team who cared about me. For the first time, I felt like I belonged. Instead of hyperventilating because I had an upcoming doctor's visit, I was excited to go to my visit. Everyone, and I do mean "EVERYONE" at BMI has welcomed me with open arms. It's now been over a year since my original visit. I've lost over 200 pounds and gained a huge family. It's not just words when I say I owe my life to Dr. Duperier, Dr. Seger, Nina and everyone at BMI of Texas. Because I started at such a large size, I'm still not at my ideal weight. I continue each day to struggle with obesity but I continue to fight thanks to Dr. Duperier, Dr. Seger, my family, and friends in and out of BMI of Texas. Thank you all for giving me a chance and giving me my life back  and Nina, I will continue to strive for more of those Stars!
Belinda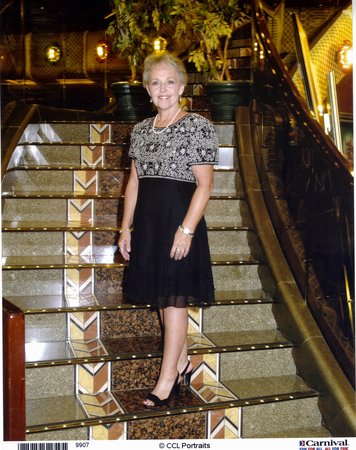 After
Before
Before my gastric bypass surgery in 2008, I wore a size 24, had sleep apnea, high blood pressure, GERD, depression fibromyalgia, Lyme disease and various other ailments too numerous to list…sigh I now wear a size 4, no sleep apnea, no high blood pressure, no GERD (thanks to Dr. Duperier who removed a hernia the size of a dinner plate that no one else seem to be able to find) and the depression has decreased.The Fibromyalgia and Lyme are still with me and probably always will be, but he told me from the start that he could not fix those. Dr. Duperier's professionalism and caring bedside manner really made the whole process a wonderful experience. His staff was outstanding from the very beginning and still are some of the nicest medical personal and office staff I have ever had the pleasure of dealing with. I would highly recommend this procedure to anyone who is truly motivated to make a change.
Why Pay More?
Gastric Sleeve Surgery can range drastically in price, but you aren't necessarily getting better service for your money. BMI of Texas's state of the art facility allows us to cost effectively provide this proceedure while providing top quality service.
Example of how our Gastric Sleeve Sleeve Pricing Compares to the Competition


| City | Cost |
| --- | --- |
| Dallas A | $13,400 |
| Dallas B | $11,000 |
| Houston A | $16,000 |
| Houston B | $14,300 |
| Houston B | $14,300 |
| Los Angeles A | $12,000 |
| Los Angeles B | $25,000 |
| BMI of Texas | $9,900 |
Is Weight Loss Surgery Right For You?
Know Your B.M.I
Your Weight Loss Options
Resource Center