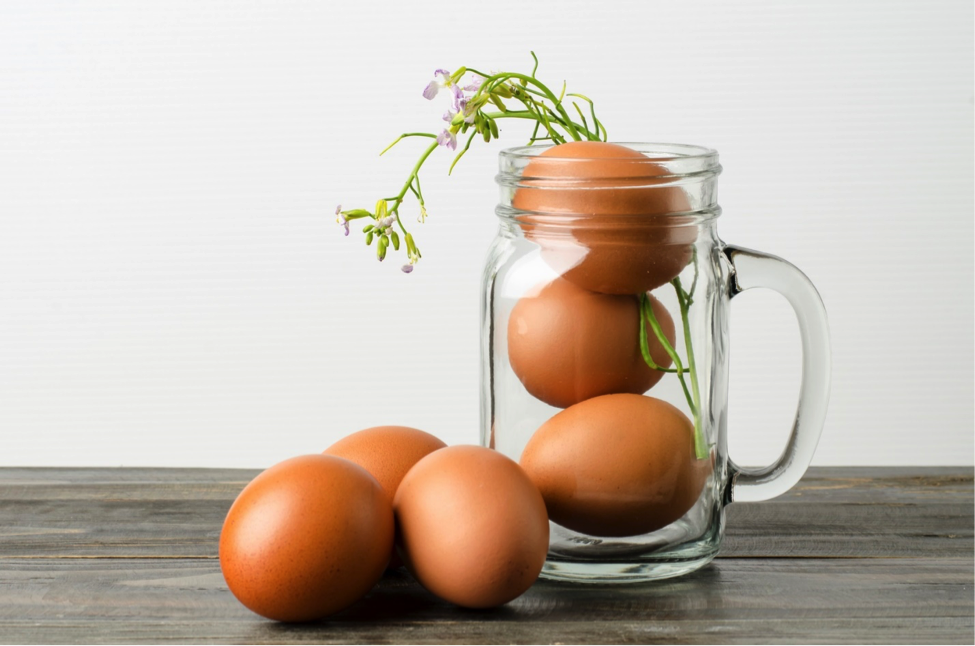 You've probably heard how important breakfast is and how it can help you have more energy and lose weight. Now that school is in full swing, you might feel that you don't have time to make breakfast before getting the kids on their way and yourself off to work. Breakfast-in-a-jar recipes are a fun way to fix your meals ahead of time – even for the whole week – to eat at home, at work or even in the car.
So, without further ado, here are some fun and easy breakfast-in-a-jar recipes to get your mornings started off right!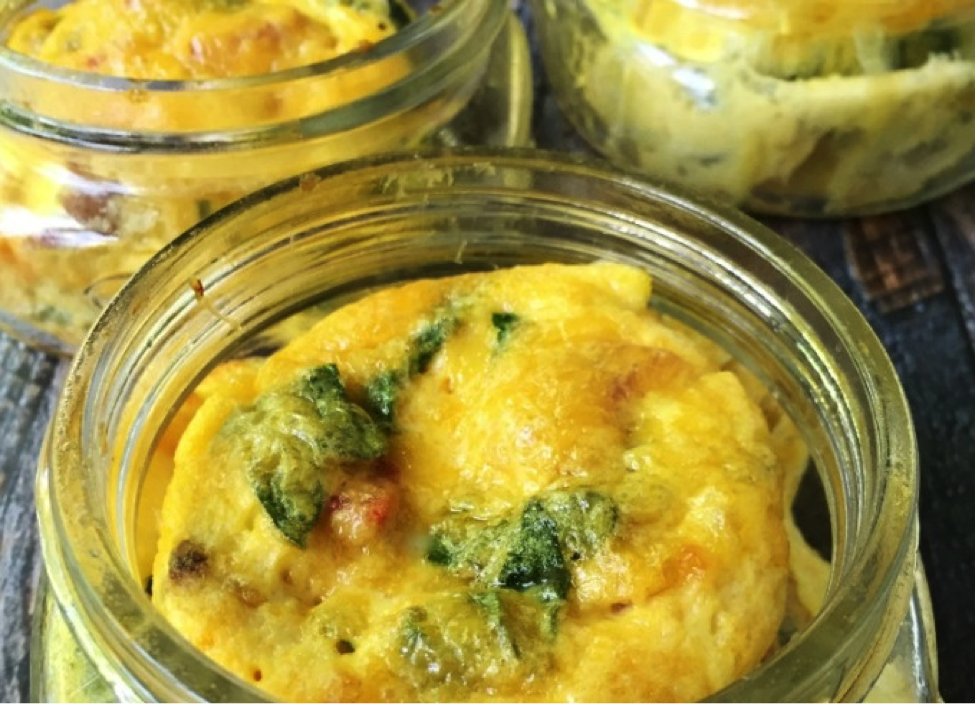 Sausage, Spinach and Pepper Omelets
These omelets from My Life Cookbook provide plenty of protein but few carbs, so they're ideal for energy and weight loss.
They require half-pint jars, so if yours are larger, fill them up more and add cooking time.
Safety note: The recipe's author used Mason jars in the oven, but others recommend putting the jars in a water bath for safety reasons. Do this by placing jars in a tall-sided roasting pan or baking dish and filling the receptacle with hot water.
Ingredients:
1 cup chopped sweet peppers
1 cup cheddar cheese (can be omitted, or substituted with a sharper cheese such as feta to reduce amount and save calories)
1 cup mushrooms, sliced
1 cup spinach, chopped
7 eggs
1/2 cup plain Greek yogurt
2 sausage patties, chopped (can reduce or omit to further cut calories)
1 teaspoon olive oil
Instructions:
Preheat the oven to 350 degrees Fahrenheit. Sauté peppers and mushrooms in a skillet with the olive oil. Add sausage patties to cook, or use pre-cooked patties to save time.
Add the spinach and turn off the heat. Mix the spinach until it's wilted.
Whisk eggs and Greek yogurt well in a bowl. Add half the cheese, and fold in the pepper, mushroom and sausage mixture until well combined.
Spray the inside of the jars with cooking spray and add the egg mixture, topped with the remaining cheese. Leave at least 1/2 an inch of room at the top.
Place jars on a cookie sheet and bake for 15-20 minutes or until the top is firm. Let them cool before adding lids and storing in the refrigerator or eating.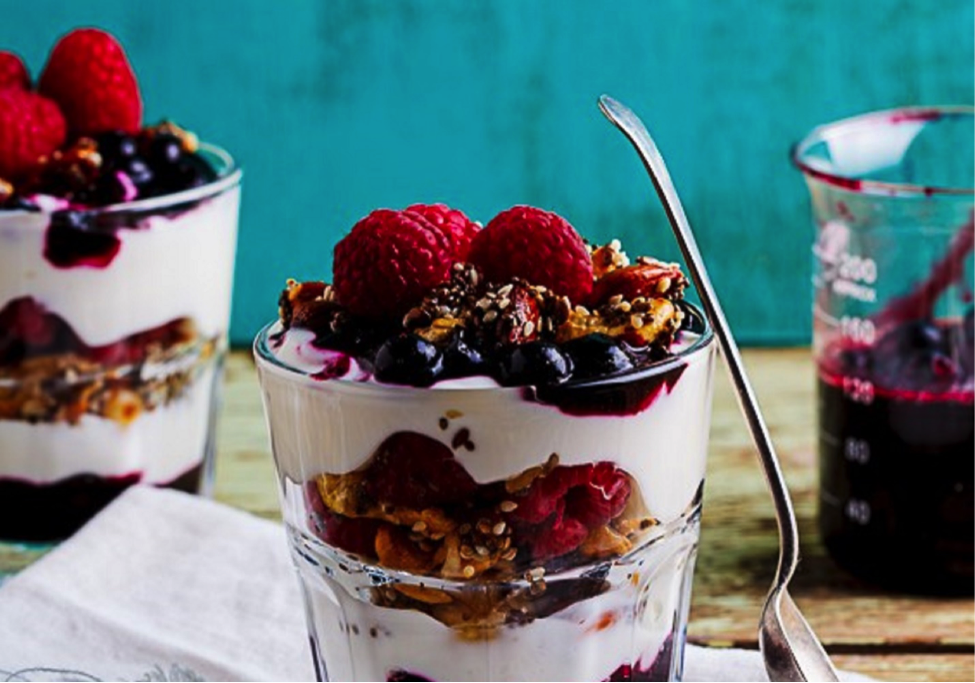 Low-Carb Breakfast Berry Parfaits
This recipe from Alida Ryder is designed to provide a lot of flavor, and it can be altered to use other fruits if desired. The parfaits require some prep work, but you can make several at a time to have ready to go in the mornings.
Ingredients:
For the nut granola:
2 cups mixed nuts
1 tablespoon flax seed
1 tablespoon sesame seeds
1 tablespoon chia seeds
2 tablespoons pumpkin seeds
2 teaspoons coconut oil, melted
Pinch of salt
For the blueberry sauce:
2 cups frozen blueberries
1-3 teaspoons Xylitol (or another sugar alternative)
1 tablespoon water
For the parfait:
Plain Greek yogurt
Fresh raspberries (or another fruit)
Instructions
To make the granola, pre-heat oven to 350 degrees Fahrenheit and line a baking sheet with waxed paper or parchment. Combine all the granola ingredients and put on baking tray in the oven. Bake 5-10 minutes – checking frequently so the granola doesn't burn – until golden brown. Remove from oven and let cool.
To make the blueberry sauce, combine all the sauce ingredients in a small saucepan and bring to a simmer. Cook 5-10 minutes until the berries have released their juice. Remove from heat and let cool.
To make the parfaits, layer Greek yogurt with the granola, sauce and fresh fruit in a jar. Add the lid and refrigerator overnight before serving.
We hope you enjoyed learning about breakfast-in-a-jar recipes, and we're sure your taste buds are anxious to try one out tomorrow morning! Creating fun and easy meals is great for managing weight, so, if you're looking for more information about healthy meals, contact BMI of Texas and check out the blog!