Green leafy vegetables – including spinach, kale, collards, mustard and turnip – can pack a powerful nutritional punch. They're low-carb, raw, gluten-free, vegan, and have no fat and few calories. Spinach is one of the most popular types of greens because of its great taste and versatility. By adding some to your diet, you'll reap the following spinach health benefits: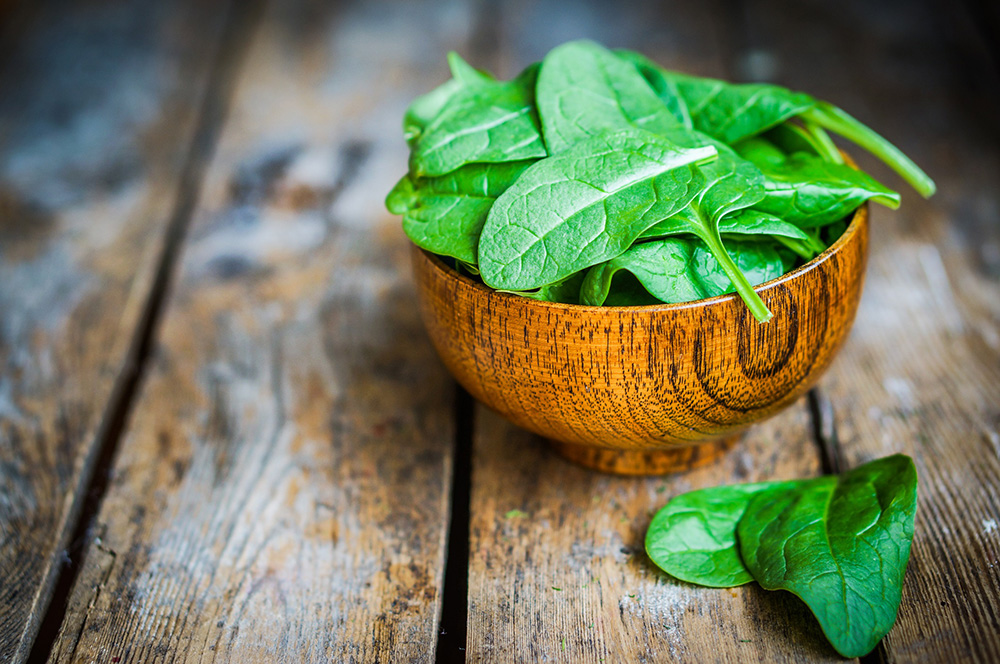 Adding plenty of vitamins and minerals to your diet
Spinach contains the following nutrients:
Vitamin A
Vitamin C
Folate
Magnesium
Vitamin K
Iron
Manganese
Magnesium
Potassium
Vitamin B2
Omega-3 fatty acids
Beta carotene
Lutein
Zeaxanthin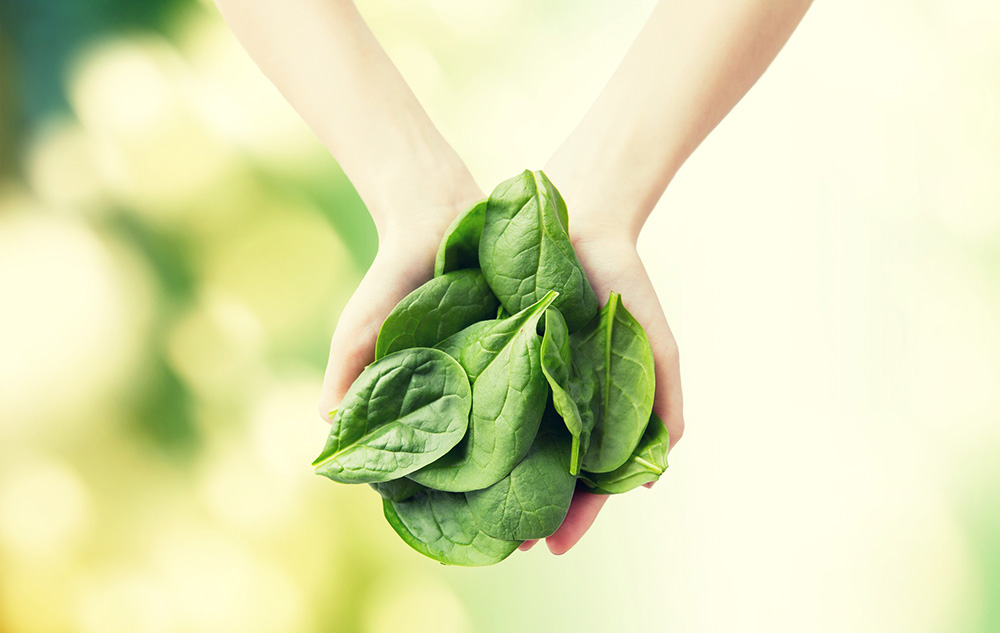 Promoting good health
Spinach is considered a "superfood," even though it may not be as trendy as some others right now. The nutrients in spinach can promote good health in the following ways:
Maintaining healthy eyesight
Boosting the immune system
Promoting heathy cell growth
Fighting inflammation
Lowering the risk of heart disease
Preventing cancer
Producing energy
Maintaining bone health
Helping with digestion
Improving blood glucose control in diabetics
Maintaining healthy skin and hair
Reducing asthma symptoms
Preventing certain birth defects
With all these spinach health benefits, it definitely pays to add more of this green to your diet. The following information will help you choose, clean and prepare spinach: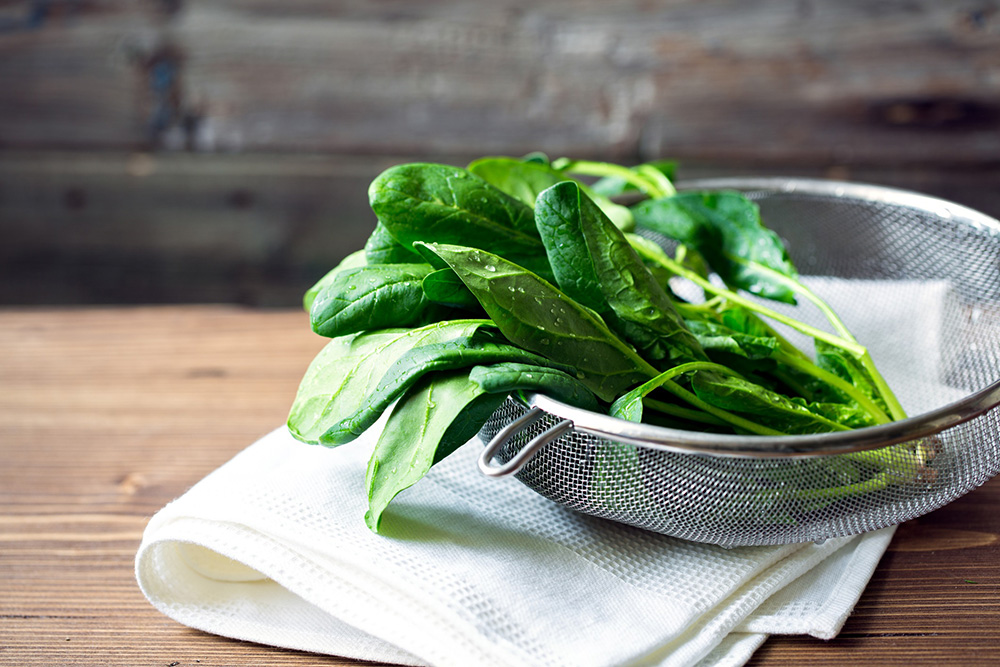 How to select and clean spinach
When you're buying spinach, look for dark leaves that aren't yellowed, wilted or damaged by insects. Don't wash it before putting it in the refrigerator as this can make it spoil more quickly.
That said, you'll need to wash your spinach in cool-to-lukewarm water before preparing it in order to remove any pesticides (unless you buy organic) as well as soil and other debris. Fill a large bowl with water and move the spinach up and down several times. Any soil should stay on the bottom of the bowl, but it may take a few washings with fresh water to remove all debris. After it's clean, pat the spinach dry with a paper towel or use a salad spinner to dry the greens.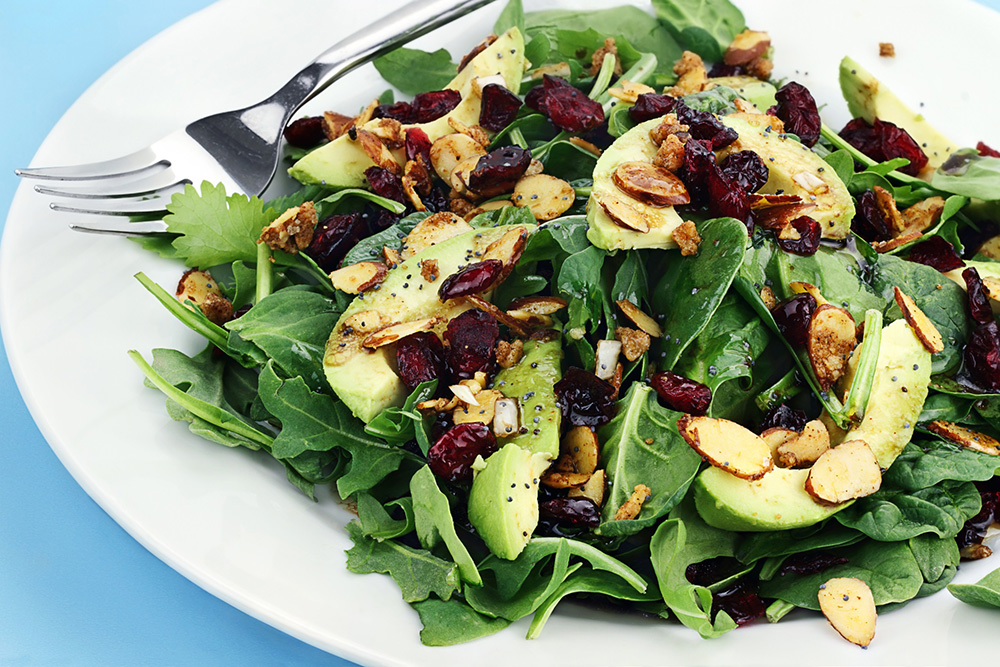 How to work more spinach into your diet
Spinach is very versatile since it can be eaten raw or cooked and served in a wide variety of dishes. You can incorporate it into your diet in the following ways:
Tossed in a salad with sliced strawberries, slivered almonds, cucumbers, tomatoes, carrots and/or mushrooms
Layered in a wrap or sandwich
Added to soup, stew or chili
Chopped and mixed into smoothies or sauces
Steamed for a side dish
Stir-fried in a little olive oil
Used as a bed for grilled fish
Added to scrambled eggs or omelets
Added to casseroles
Added to pizza sauce
The next time you're shopping at the grocery store or the farmer's market, go green by adding some spinach to your cart. You'll gain many spinach health benefits while enjoying a tasty, versatile veggie. For more information about improving your health, contact BMI of Texas.