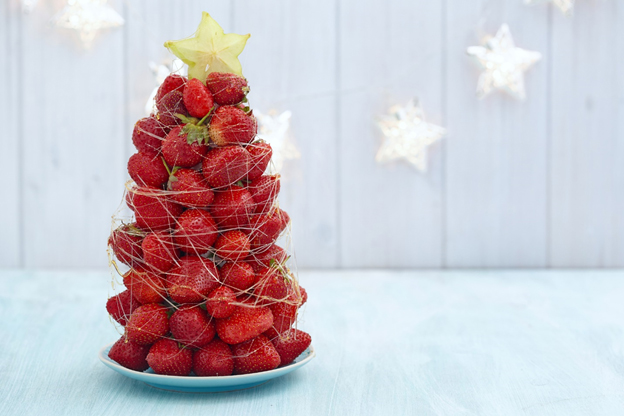 If you're trying to lose weight, Christmas can be one of the most challenging times of the year. Whether you're at home, at the office or out and about, temptation is everywhere throughout December. But there's hope when it comes to these ketogenic Christmas recipes!
So, why go ketogenic? You'll stay on track with this type of low-carb diet since it can jump-start weight loss. It provides plenty of fat and protein, and the low amount of carbohydrates prompts your body to use stored fat or the fat that's being consumed for energy.
The following keto Christmas recipes can help you indulge in some of your favorites without breaking your diet: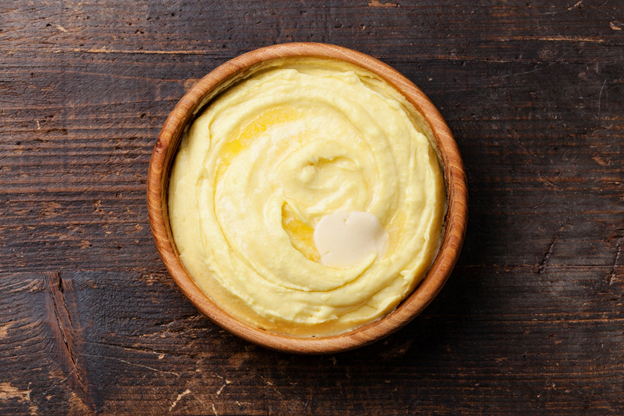 Garlic Mashed Mocktatoes
From: Healthful Pursuit
Serves: 4
Ingredients:
1 medium cauliflower head, cut into florets (you should end up with 4 cups of florets)
150 grams of goat cheese or vegan sour cream
2 tablespoons extra-virgin olive oil, butter or extra-virgin coconut oil
Sea salt and pepper to taste
Directions:
Take a large saucepan and fill it with water then cover it. Once the water starts to boil, add cauliflower and cook for 6-7 minutes or until the cauliflower is soft.
Drain the cauliflower and then pat dry. It's important that you drain and dry completely. Don't allow the cauliflower to cool as you do this.
Put the hot cauliflower in a food processor and puree it with the cheese and oil. You can also put it in a bowl and use an immersion blender instead.
Finally, add in salt and freshly ground pepper and then you're ready to serve!
Calories per serving: 282. Carbs: 11.9 grams. Net carbs: 6.7 grams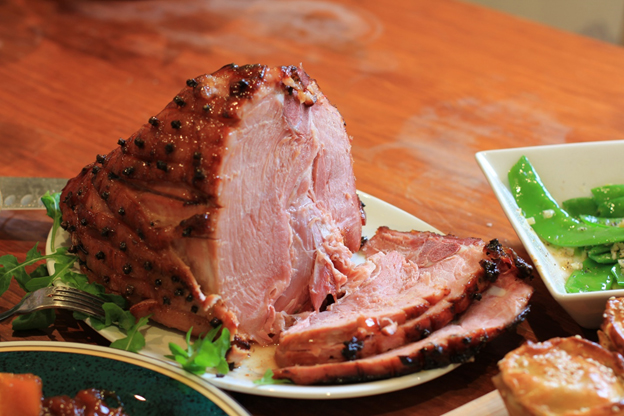 Low-Carb Bourbon-Glazed Ham
From Caveman Keto
Servings: approximately 12
Ingredients:
8-12 lb. bone-in ham shank
Glaze:
1 1/4 cup Splenda
1 teaspoon ground mustard
1 teaspoon champagne vinegar
2 ounces bourbon
Cloves
Directions:
Preheat oven to 325 degrees.
After you trim the fat from the ham, use a sharp knife to cut a crisscross pattern in the ham.
Place ham in a roasting pan with an inch or two of water and cover. After it has cooked for about an hour, drain most of the water.
Prepare the glaze by combining all the remaining ingredients except the cloves. Apply the glaze to the ham and place the cloves inside the crisscross areas.
Cook the ham, uncovered, for another hour. Finally, slice and serve!
Calories per serving: 548, with 6 grams of carbohydrates.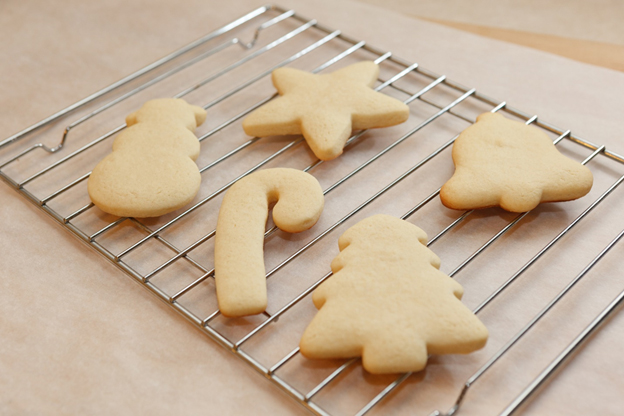 Christmas Cookies
From Low Carb Luxury
Makes 5 dozen cookies
Ingredients:
2 sticks butter (room temperature)
1/2 cup non-hydrogenated shortening or lard
1/2 cup Splenda
1 egg
3/4 teaspoon (from the package) Kool-Aid or Wyler's no-sugar-added drink mix – use cherry or strawberry for red cookies or lime for green
1 cup vanilla whey protein powder
1/2 cup oat flour
1 teaspoon baking powder
Additional 1/3 cup Splenda
Food coloring (optional)
Directions:
Preheat the oven to 350 degrees.
Cream the softened butter, shortening and 1/2 cup Splenda together. Next, add the egg and mix. If you have chosen to use food coloring, make sure to add it here and mix thoroughly.
Now, add in the drink mix, protein powder, oat flour and baking powder. Mix it all until blended.
Refrigerate for 30 minutes.
Put 1/3 cup of Splenda in a small bowl. Next, roll dough into small balls and then roll each ball lightly in Splenda. Use a cookie cutter to create fun holiday shapes!
For 5-7 minutes, bake the balls at 350 degrees, watching carefully so they don't burn.
Contains 1 gram of carbs per cookie.
For more information about sticking to your diet with some delicious ketogenic Christmas recipes, contact BMI of Texas.
You might also be interested in: Gardening health benefits: A natural therapy for your mind and body