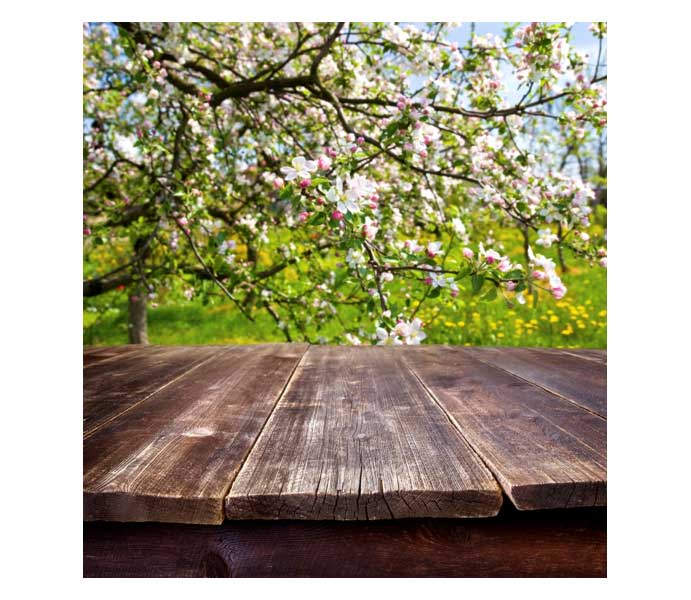 Spring has sprung and with it new opportunities for good eats! Something about the sun, the songs of the birds, and lovely bursts of flowers makes us want to eat brightly colored, lighter meals. We look around this worldwide Web for low-carb recipes for singles, couples, small groups and parties. Most of these can also be quick and easy dinner recipes throughout the week!
Dinner for one: Avocado and Lump Crab Salad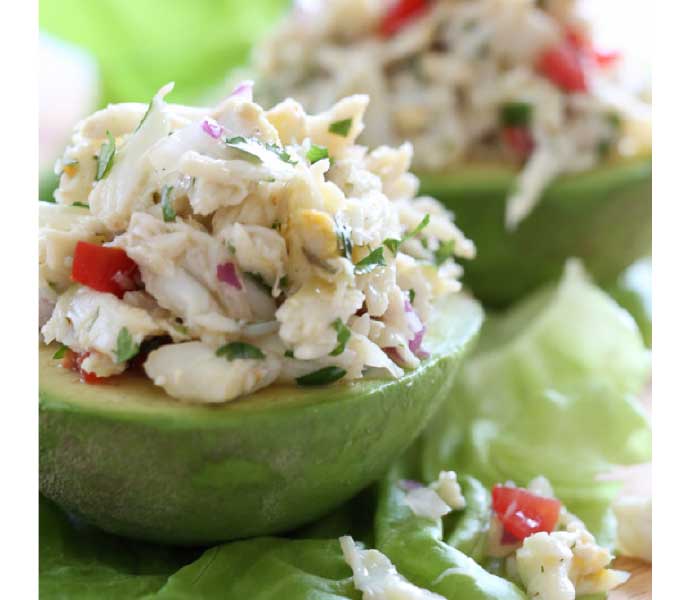 Sometimes you just want to treat yourself and this recipe allows you to do just that! This recipe not only makes a good dinner but you can also use the leftovers to make an excellent lunch! To do that just save the leftover crab mixture and then put it over baby greens for your lunch.
Shopping List:
1 medium Hass avocado (about 5 oz avocado)
4 oz lump crabmeat
2 tbsp chopped red onion
1 1/2 tbsp fresh lime juice (from 1 lime)
1 tbsp chopped fresh cilantro
2 grape tomatoes, diced
1/2 tsp olive oil
1/4 tsp salt and fresh black pepper
2 leaves butter lettuce (optional)
Get the full recipe here at SkinnyTaste.
Dinner for two: Crispy Chicken Legs and Brussels sprouts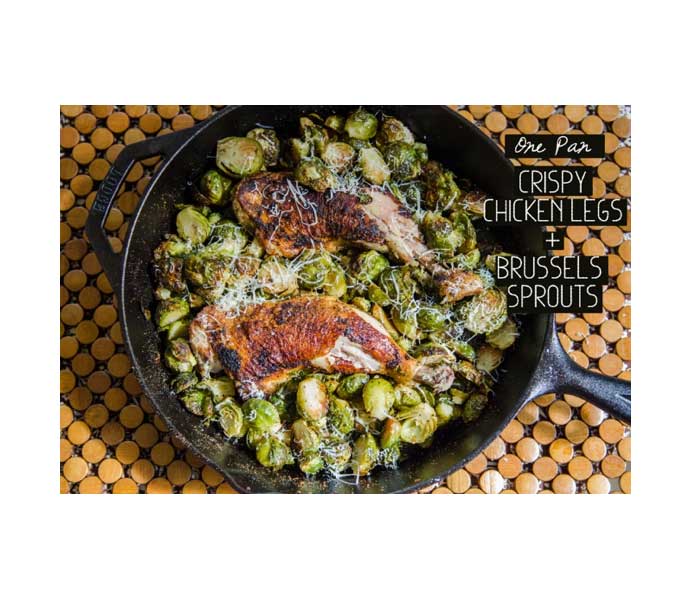 It's a work night and creating a pile of dirty dishes may not be on your to-do list. Luckily, this one-pan recipe can provide the shock and awe of a well-made meal without the grumbles and groans of an epic after-dinner clean up. Plus it has cheese and no one should ever complain when cheese is involved.
Shopping List:
2 whole chicken legs (skin on & bone in)
1 stalk of Brussels sprouts, stemmed and chopped
1 generous tbs of coconut oil
salt, pepper & granulated garlic
1 tbs olive oil, for sprouts
Juice of 1 lemon
1/4 cup chicken stock
Pecorino or Parmesan cheese to garnish (optional)
Get the recipe here at So…Let's Hang Out!
Family Dinner or Small Group: Meatballs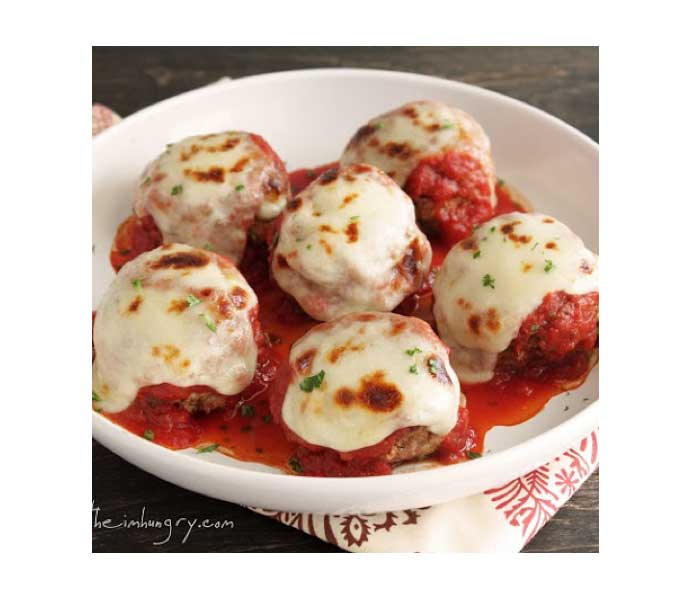 Listen, meatballs in almost all forms are huge crowd pleasers AND they're easy to make. Whether you have children that like finger food or friends that like fun food—this recipe is sure to please any crowd. The best part? It's easy to make AND using almond flour makes this recipe healthy in addition to being delicious!
Shopping List:
1.5 lbs ground beef (80/2)
2 tbl fresh parsley, chopped
¾ cup grated parmesan cheese
½ cup almond flour
2 eggs
1 tsp kpsher salt
¼ tsp ground black pepper
¼ tsp garling powder
1 tsp dried onion flakes
¼ tsp dried oregano
½ cup warm water
1 cup marinara sauce
4 oz mozzarella cheese
Get the recipe here at the Key Ingredient.
Cookin' Out: Portabella and Halloumi Burgers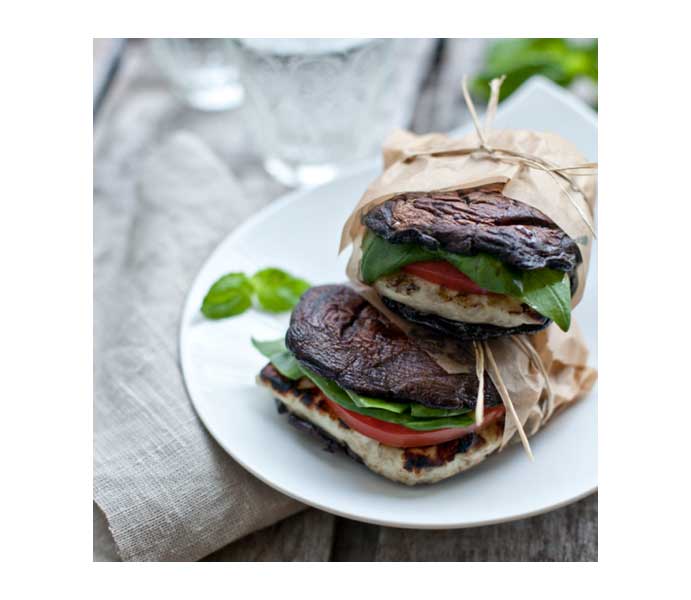 Grilling, BBq-ing, cookin' out—whatever you may call it the time for moving your cooking outdoors and enjoying the spring weather is upon us! It's a time of family, friends, and fun and awesome recipes. We loved this one because it's healthy but it's also really delicious and perfect for an outdoor event!
Shopping List:
4 portabella mushroom caps with stems removed
3 ½ tablespoons balsamic vinegar
2 tablespoons olive oil 2 thin slices halloumi*
2 thick slices tomato
Sea salt and pepper
1 handful basil leaves
*Note: Halloumi is a popular cheese from Cyprus that's perfect for grilling because it doesn't melt at high temperatures. You can usually find it at Mediterranean markets or Whole Foods. Substitutes can include Queso Para or Queso Blanco.
Get the recipe here at Fresh Mushrooms.
Dinner Party: Grilled Chicken Souvlaki with Yogurt Sauce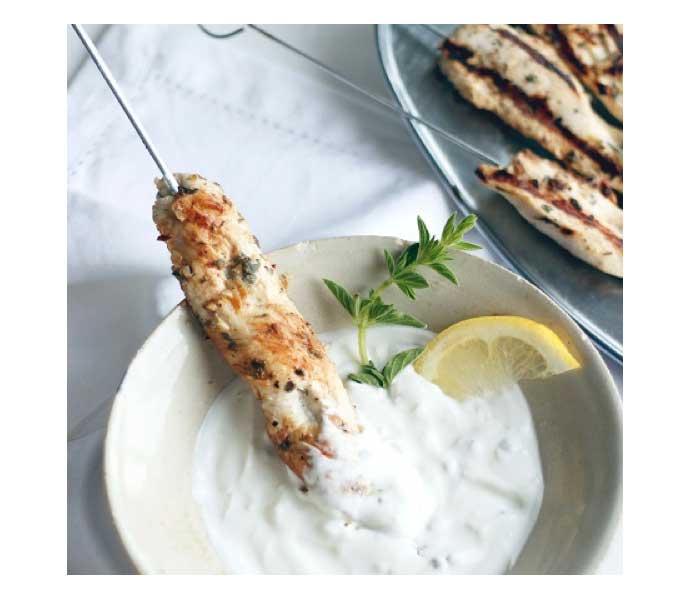 Entertaining with low-carb recipes is a snap! Thanks to the Internet there are now more resources than ever to get wonderful recipes to delight groups and appetites of all sizes! We loved this chicken recipe but found a great site with tons of options for parties here.
The Shopping List:
For the chicken:
1 lb chicken breast cut into strips
3 tbsp olive oil
3 tbsp lemon juice
1 tbsp red wine vinegar
1 tbsp fresh oregano, chopped (or 1 tsp dried)
4 cloves garlic, minced
2 tsp kosher salt
¼ tsp ground black pepper
½ tsp dried thyme
For the yogurt sauce:
¾ cup Greek yogurt
1 tsp lemon juice
1 tsp minced garlic
1 tsp fresh oregano, chopped
½ tsp kosher salt
½ tsp granulated sugar substitute
Get the full recipe here at I Breath I'm Hungry.
Looking to create your own spring dishes? Keep in mind that the freshest veggies for spring are those that are in season: Asparagus, peas, turnips, radishes. And lettuce. Don't forget to share your favorite recipes with us!