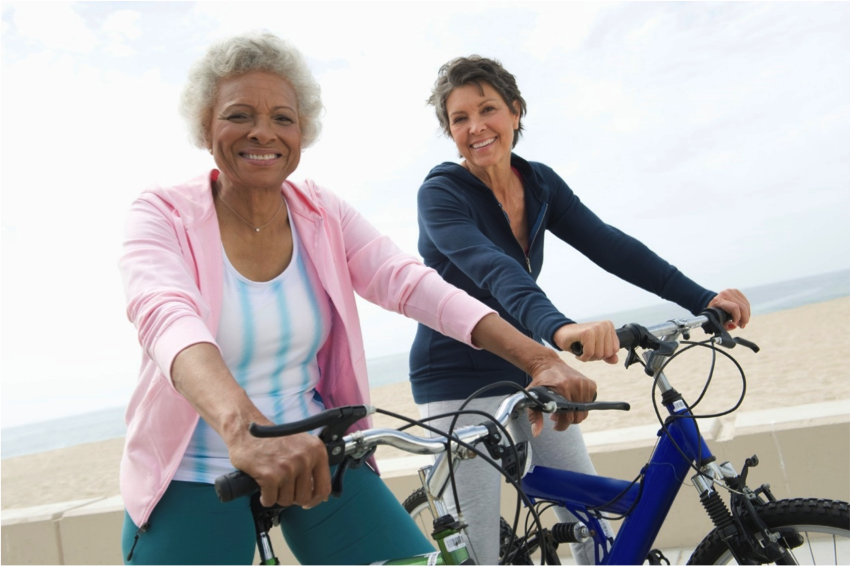 Staying fit and active isn't just for 20-somethings. Regardless of your age, exercise can help increase your strength, flexibility and balance while keeping you physically and mentally fit and reducing your chances of experiencing depression. Fortunately, San Antonio offers plenty of activities for seniors to socialize and stay healthy.
These are five great ways to get moving in San Antonio:
Fitness in the Park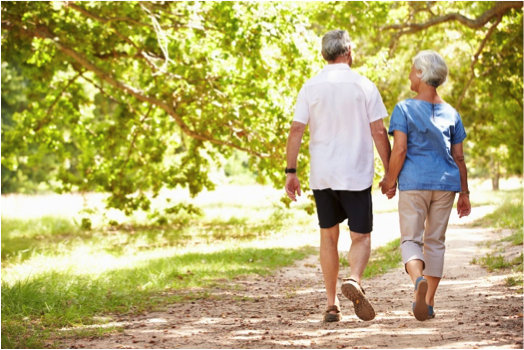 The Fitness in the Park program hosts a wide variety of exercise and fitness classes throughout the city. Learn a new way to get in shape or rediscover a form of exercise you haven't tried in a while, all under the direction of professional instructors. You can take a line dance or Zumba class, or join a walking group. All classes are free, so try your hand at a variety to see what interests you. Varying activities – and locations, since classes are offered in different parks, community centers and other places throughout San Antonio – can help you keep boredom at bay.
Yoga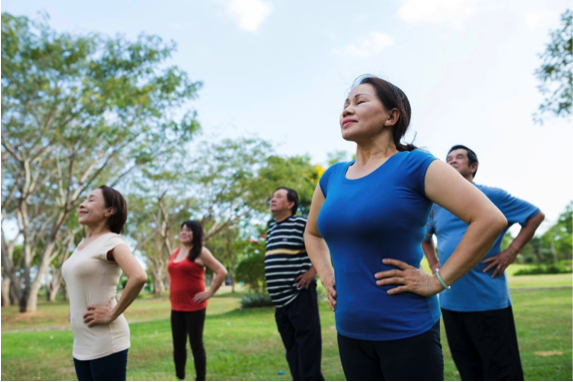 Yoga moves are excellent fitness exercises for seniors, as they're easy on the joints. What's more, yoga can be done almost anywhere and doesn't require any special equipment. All you need is comfortable clothing that allows you to move freely, and it's also nice to have a yoga mat. Many places in San Antonio offer yoga classes for every level of expertise, and if you have any physical limitations, many yoga moves can be altered to accommodate your needs.
Water aerobics
Water aerobics is another form of exercise that doesn't cause wear and tear on your knees and other joints. The water provides resistance that helps you raise your fitness level by increasing your flexibility, strength and cardiovascular fitness. Classes are a good chance to meet some new friends and socialize, and what better way to cool off from a hot San Antonio summer day than by hitting the pool? Try a class at the YMCA of Greater San Antonio or at the San Antonio Natatorium.
Walking or cycling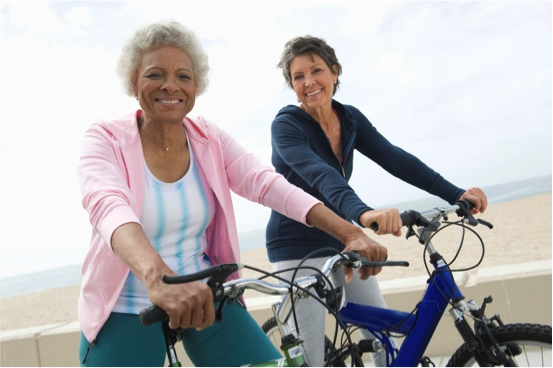 These activities are appropriate for almost anyone and are some of the best exercises for seniors. If you haven't exercised in a while, start slowly and gradually increase your speed and the distance you cover. You'll soon be increasing your aerobic capacity, which will help your cardiovascular fitness as well as your ability to handle everyday tasks without getting tired. Try walking or cycling along some of San Antonio's Greenway Trails System, which encompasses 45 miles of trails along creeks.
Outdoor fitness stations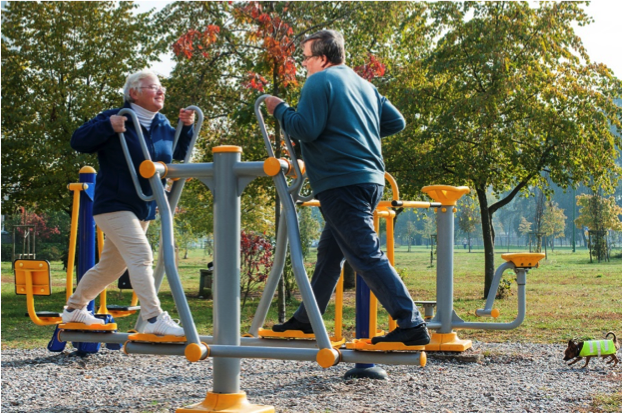 San Antonio has outdoor fitness stations at more than 35 parks. Move from station to station, and you'll be getting a total body workout. Equipment includes upper and lower body cycling machines, a seated leg press and an inverted rower. If you'd like help using the equipment, instructional videos are available to watch or download in advance, or you can use your phone to scan the QR code on the front of each machine.
The benefits of exercises for seniors are enormous, boosting your well-being as well as aiding you in maintaining a healthy weight. These activities will help you create an interesting, varied senior exercise routine that will increase your overall fitness level, help you enjoy different settings and allow you to exercise on your own or in a class – whatever suits your mood!