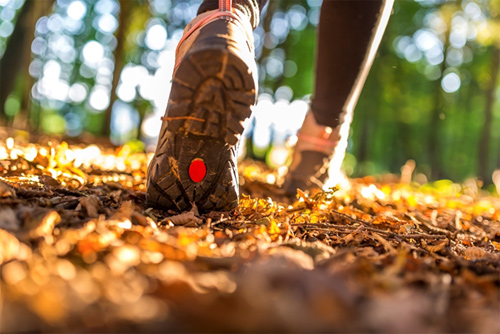 San Antonio is absolutely stunning this time of year! Why not get out and enjoy the cooler weather with a little San Antonio hiking? Here's a look at some of the best trails in our area.
McAllister Park – Blue Loop
Rated at moderate difficulty, the Blue Loop through McAllister Park features beautiful views and native wildflowers. You might even spot some birds, squirrels, rabbits and other small wildlife along the trail. Blue Loop is also the ideal place to bring your mountain bike for some off-road riding.
Friedrich Wilderness Park – Vista Loop
If you're looking for shaded trails that take you on a trek through the hills, Friedrich Wilderness Park offers some of the best hiking in San Antonio. The park is located quite close to the city, so it's easy to get to and yet it feels like a total wilderness. Be aware that some spots are quite steep to climb, making this area less ideal for mountain biking.
Friedrich Wilderness Park – Main Loop Trail
If you get tired of the Vista Loop at Friedrich Wilderness Park, try the Main Loop Trail. The path becomes steep at times, but beginners still report liking the difficulty level. Plus, the more fit you get, the easier it becomes. Just keep in mind that no pets are allowed on this trail.
Eisenhower Park – Red Oak Trail
If you're looking for a chance to feel at one with nature just outside the city, try Eisenhower Park. Red Oak Trail is considered the best in the park thanks to its wild, forestry feel. It makes for an easy walking trail, though many people choose to run for a harder workout.
O.P. Schnabel Park – Leon Creek Vista
This is a great trail if you're looking for easy hiking in San Antonio, TX. It's not steep at all, and there are even paved sections, making it great for jogging, biking or bringing a child in a stroller. Hikers have reported seeing deer as an added bonus. Pets are welcome on the Leon Creek Vista Trail.
Salado Creek Greenway
Considered one of the best spots to go hiking in San Antonio, the Salado Creek Greenway has many unique offerings. The 2-mile loop runs along the creek, making it a hotspot for birds and other wildlife hidden among the beautiful foliage. The trail is accessible year-round and dogs are welcome, as long as they stay on a leash.
Comanche Lookout Loop
This spot to go hiking in San Antonio, TX, passes right by Comanche Lookout Tower, a rock structure that, despite its name, wasn't built until sometime after 1923. This unique sight adds to the beauty of the trail, which meanders through Comanche Lookout Park for 1.7 miles. Dogs are allowed but must stay on a leash.
Snake Chase Trail
A paved trail surrounded by native Texas scenery, this San Antonio hiking destination is perfect for a solo trip, walking with your dog and pushing kids in a stroller. There are even a few caves along the trail to pique your interest. Be sure to bring your binoculars and see if you can spot any birds.
Vista Loop
If you're up for a challenge, this rugged trail on the outskirts of the city may be just what you're looking for. The 2-mile-long Vista Loop is open year-round. Because of its steep inclines, it's really made only for hiking, not mountain biking.
Getting fit in San Antonio is easier than you think when you utilize all the resources the city has to offer!