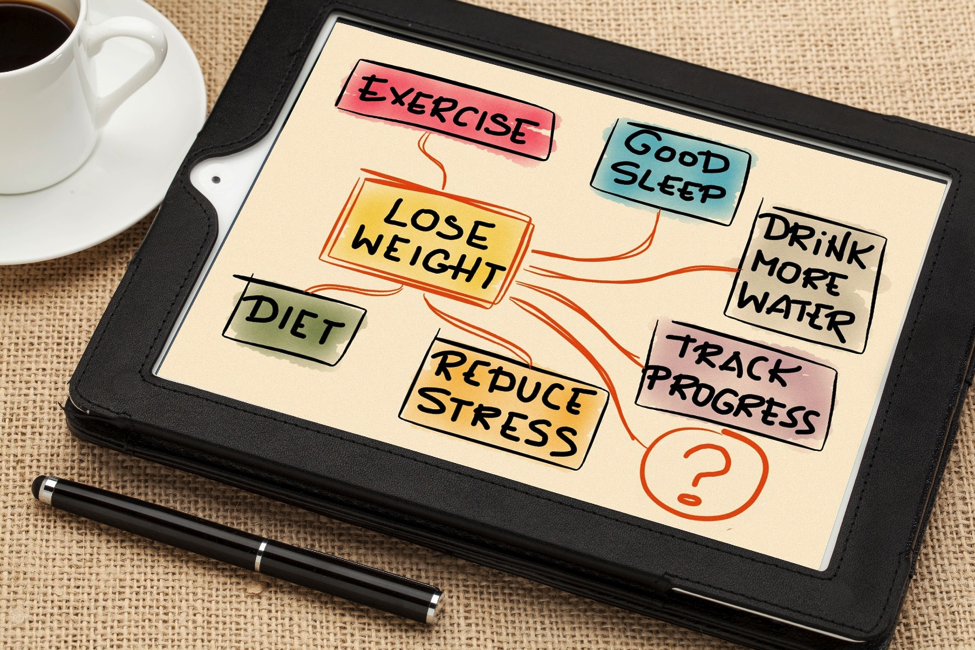 Setting a weight loss goal may seem overwhelming at first, especially if you'd like to lose a significant amount of weight. Just the thought of the number can be intimidating enough to make the reality of your dream seem far away.
You may be tempted to set intense health and fitness goals in order to reach your goal weight. However, realistic weight loss goals can be more effective, because they can help you reach your target without becoming discouraged or overwhelmed.
The following advice will help you learn how to achieve weight loss goals and live a healthier lifestyle.
Determine your motivation
Write down several things you'd like to accomplish with your weight loss.
Perhaps you want to be able to easily engage in active play with your children or grandchildren. You may want to reduce your chances of developing type 2 diabetes. Or you might simply want to be able to fit into a smaller clothing size.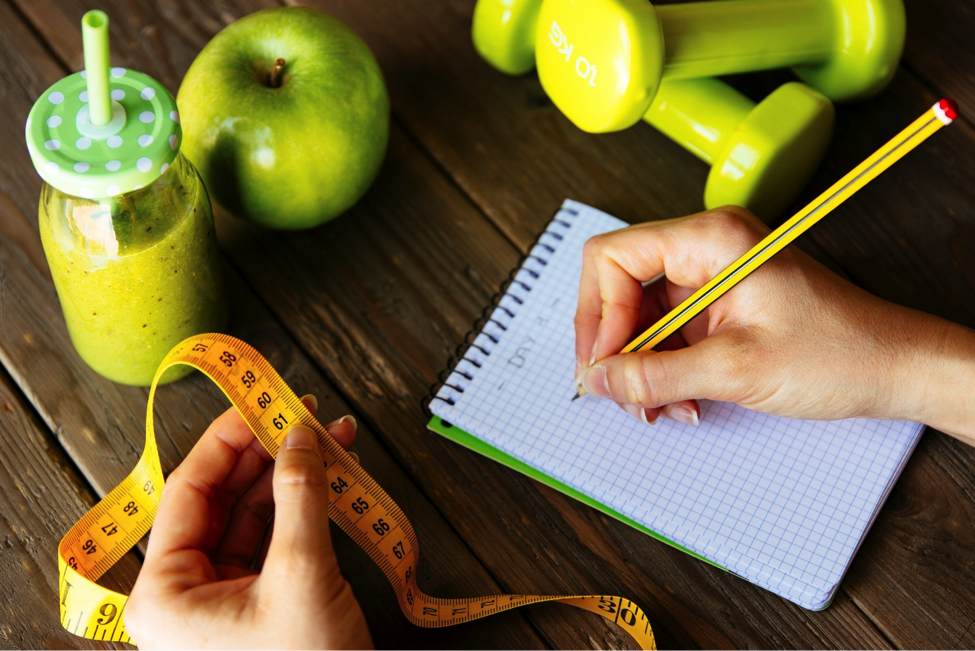 Understand the different types of goals
An "outcome goal" represents what you ultimately want to achieve. For example, you may want to lose 35 pounds and lower your blood pressure so you won't need to take medication. To achieve this outcome goal, you will want to break it down into smaller goals each week or day, known as "process goals." Focus on these to help you reach your ultimate outcome goal. For example, you might have a daily goal to work out for so many minutes, a weekly goal to lose a pound or two, and a monthly goal to lose a percentage of your weight.
Setting daily or weekly mini-goals can help you reach your larger goal by making sure you're staying on track or alerting you of the need to make some adjustments. Writing them down can provide accountability as well as offering a way to measure your success. Mini-goals will also act as needed encouragement, giving you a feeling of accomplishment as you work toward your goal weight. When you meet a goal, you may want to give yourself a small (non-food) reward, such as buying a favorite book or treating yourself to a manicure.

Set realistic & effective mini-goals
Despite your determination to lose weight, setting unrealistic goals can set you up for discouragement.
A realistic weight loss average is 1 to 2 pounds a week, but this may not happen every single week. Realize that your actions are improving your health day by day, even if you haven't yet reached your ultimate weight loss goal.
As you set these realistic mini-goal, make sure they are actionable and specific. For example, you may want to eat two servings of fruit every day this week, or walk 30 minutes for at least three days a week over the next month.
Afterward, evaluate how successful you were. If you fell short, don't beat yourself up. Instead, make minor adjustments to help you succeed. If you are consistently failing to take a walk after work, consider walking in the morning to fit this mini-goal into your busy day. Similarly, perhaps you need to buy, wash and slice fruit early in the week to ensure that you stay on track with eating it. Use each week's results to make necessary changes and to celebrate your mini-successes.

Reach your overall goal
Your overall goal can be achieved by setting – and achieving – mini-goals. These healthy habits will not only help you reach your ultimate goal, but also allow you to keep the weight off. Since mini-goals are reasonable and realistic, you should be able to continue them throughout your life. Make adjustments as needed and avoid discouragement by celebrating small but meaningful victories, and before you know it, you've reached your ultimate goal!
We love watching others learn how to achieve weight loss goals, and we're there to help throughout the journey. Contact us today to learn more about realistic weight loss goals and how you can make your dream become a reality.