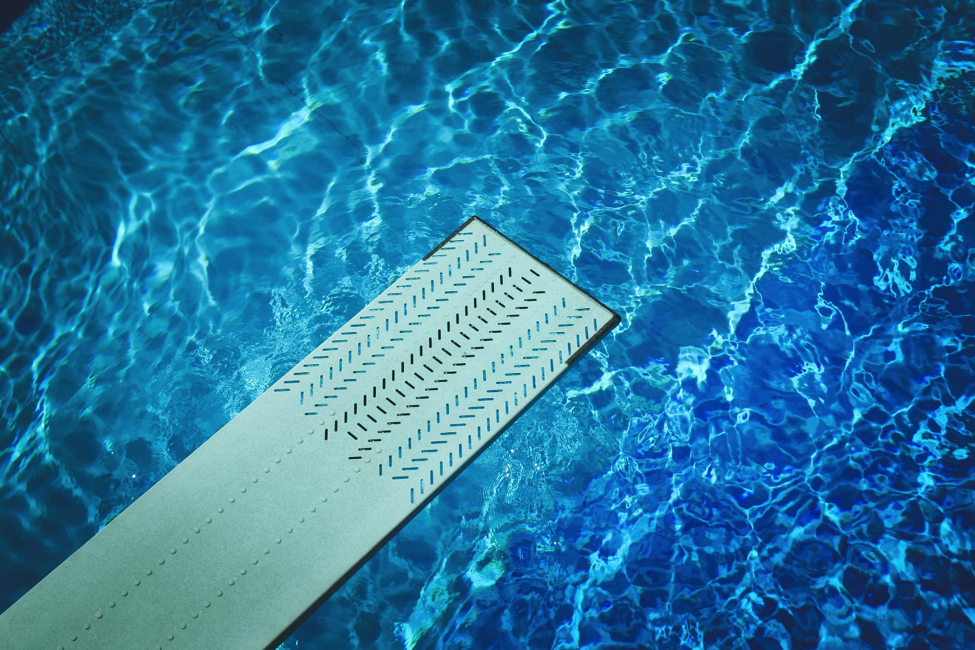 The sun is high in the sky and warm weather is upon us; nobody wants to be trapped in a hot kitchen, but luckily, preparing healthy food for summer meals can be quick and easy. Here are a few recipes to make eating healthy a snap this summer.
Delicious summer seafood appetizer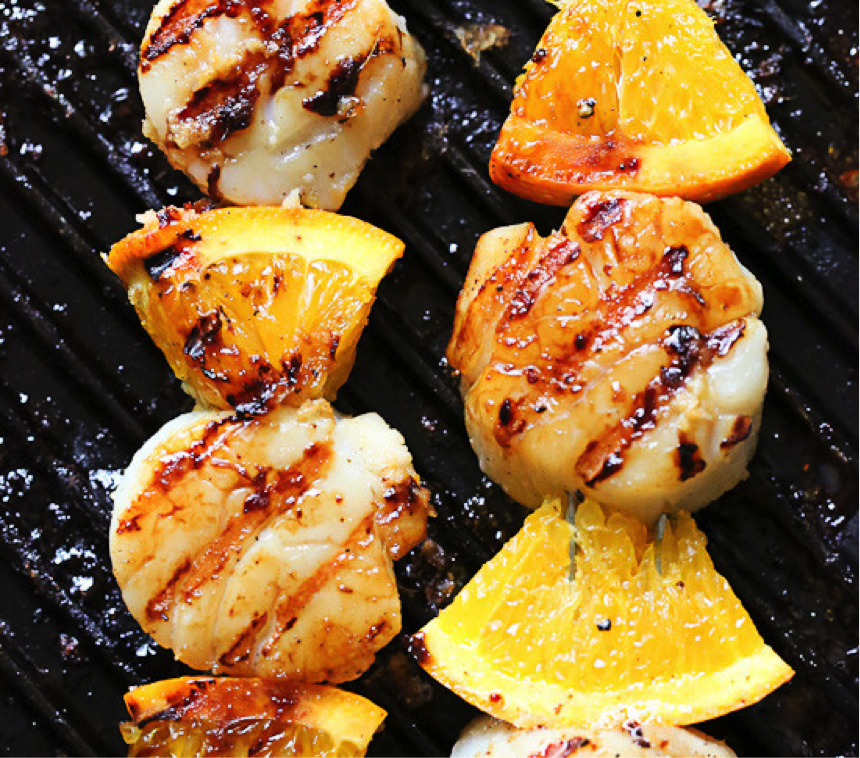 Seafood is a must for summer meals, and if you need a reason to dust off your grill, this tasty recipe is it. Enjoy the rich flavors of oranges and scallops with a spicy bite of ginger and honey. Don't care for scallops? Substitute shrimp, and it's still a winner.
This protein-rich recipe is simple, and after food prep is done it only takes six minutes to cook.
1 tablespoon honey
1 large orange or 2 smaller oranges
1 tablespoon grated ginger
Oil for the grill
12 jumbo sea scallops, about 1 pound
Kosher salt and black pepper
Double-prong metal skewers
Learn how to make this healthy summer appetizer at Skinnytaste.
Rich and flavorful tomato and mozzarella burgers

Nothing beats the rich flavor of roasted tomatoes and mozzarella cheese. Quick and simple to prepare, they will soon be filed in your recipe box under "summer food recipes." A scant 20 minutes is all it takes to make this savory meal for six.
6 large ripe tomatoes
2tablespoons olive oil
Kosher salt and black pepper
1large clove garlic, thinly sliced
8 ounces fresh unsalted mozzarella cheese
2sprigs of fresh basil; only use the leaves.
The full recipe can be found at Real Simple.
Agua de fresa – fresh Mexican strawberry water

Summer strawberries are plentiful and delicious, so why not enjoy this refreshing beverage that quenches your thirst on a hot afternoon? Serve it alongside any of the recipes for a fruity, fresh kick.
4 cups strawberries, sliced
8 cups cold water
1lime cut into 8 wedges
8 fresh mint sprigs
Note: This recipe also calls for 1cup of sugar. Substitute the healthier, low-calorie sweetener of your choice.
This healthy summer drink recipe can be found at Allrecipes.
Melons, berries and cheese, oh my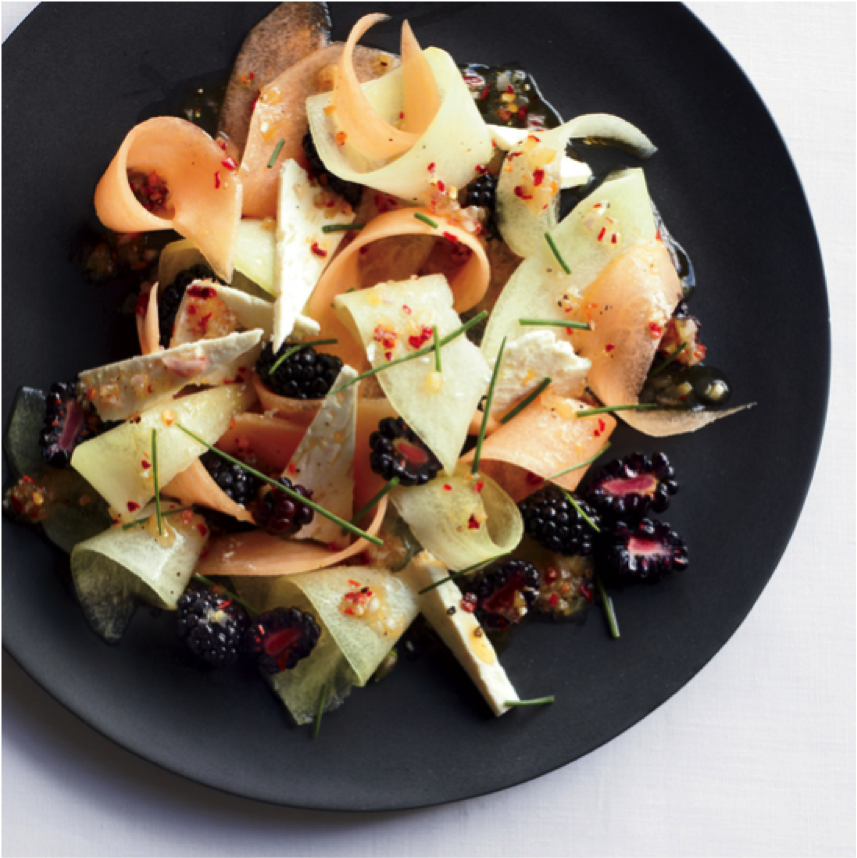 Salads featuring fresh fruits and berries are the perfect start to any meal, or they can be the main course. The recipe calls for the melons of your choice, so choose your favorites. It also calls for feta cheese, but you could substitute ricotta; both have a full, rich flavor that pairs well with the melons. If you prefer a fresh, minty aroma, choose sprigs of mint over fresh chives. Get creative!
2tablespoons extra-virgin olive oil
2tablespoons fresh lemon juice
1small shallot, thinly sliced
1/2 teaspoon minced preserved lemon peel or lemon zest
1/4teaspoon crushed red pepper
Salt to taste
Freshly ground pepper
1/2 green melon
1/2 orange or yellow melon
1 cup blackberries
2ounces feta cheese, cut into thin slices
2tablespoons chopped chives
The full recipe is at Food & Wine.
Perfect healthy summer food – chocolate/raspberry pops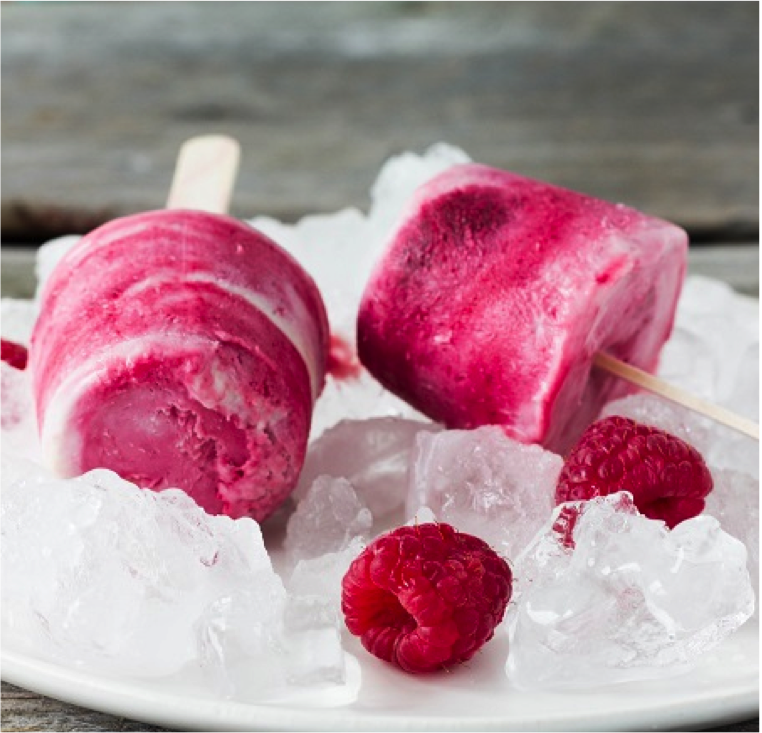 Nothing beats the icy goodness of fruity pops… unless you add chocolate to the mix, then it's out of this world. Pops are easy to prepare and will satisfy any snack attack.
2 cups fresh or frozen raspberries (you can substitute strawberries for the raspberries if you like)
2 cups nonfat or low-fat Greek yogurt
3 to 5 tablespoons sugar (substitute a lower-calorie sweetener if you prefer)
1/2 cup mini-chocolate chips
Learn how to make this treat at EatingWell. 
It's easy to be healthy with flavorful recipes everyone loves. Remember, fresh fruits, vegetables and protein are your best buds. Enjoy these summer-friendly recipes.
You might also be interested in: The Best Diets for Weight Loss and Overall Health