Are you bored of doing the same workout routine at your gym? Whether you're one of our bariatric surgery patients or simply trying to become more active, it's time to expand your workout repertoire with outdoor activities that bring the fun to fitness in San Antonio.
Power-River Walk with friends
Thanks to the River Walk, fitness in San Antonio never has to be boring. You've probably heard of it – it's one of the area's top attractions – but keep in mind that while it's an ideal place to sightsee, shop and visit with friends, it's also perfect for exercising and simultaneously enjoying beautiful scenery. Since a 160-pound person burns around 100 calories per mile by walking, the Riverwalk's 5-mile trail is sure to get your blood pumping while you're having fun! And isn't that the ideal way to get fit – exercising while having a good time?
There are also several meetup groups that help people find fellow walking enthusiasts in their surrounding area. If you are interested in finding a local Riverwalk Meetup Group, check out the San Antonio Walking Buddies.
Shape up in boot camp
No, not actual military boot camp – just the next best thing. Sometimes you need someone to bark orders your way while truly testing your limits, and anyone looking to break away from the gym will love the many fitness boot camp options around the area. These types of programs work because they involve circuit training, an effective series of exercises strung together to improve strength while boosting your metabolism. Groups like Texas Fit Chicks, Fit Body Boot Camp and Camp Gladiator are just a few examples of the many fun and motivating choices out there.
Climb to new heights
Rock climbing provides a full-body workout that also tests the mind. If you've never been rock climbing but have wondered what it's like, you have to visit the pink granite dome of Enchanted Rock, as well as Texas Climbing Adventures and Rock About. All of these locations offer breathtaking views and beginner to advanced climbing options.
Be sure to bring all of the proper gear with you, including a rope, belay device, climbing shoes, a harness and quickdraws. If you are new to this type of adventure, be sure to visit with someone who is experienced and fully understands the required safety precautions.
Hike for your heart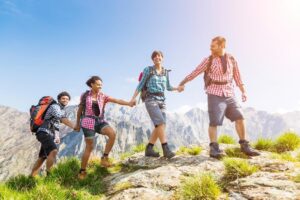 The San Antonio hiking scene is so beautiful that you might forget you're in a big city. Friedrich Park is one of our favorite outdoor locations, and it has 5.5 miles of hiking trails where you can enjoy the gorgeous scenery and breathtaking wildlife. Hiking provides cardio benefits, while building strength and bone density.
If hiking isn't enough to motivate you to visit the park, there are numerous other activities you can partake in while you are there, including birdwatching, nature photography, volunteering and more. Make it a family affair by taking a guided hike through Government Canyon.
Cycle while you sightsee
Bicycling is easier on the joints and spine than walking or running, and bike riders looking for fitness in San Antonio don't have to be limited to riding around the neighborhood, because San Antonio is becoming increasingly more bike-friendly. You can find more information, along with maps of bike trails, on the city's website. If you'd rather go with a group and learn a little something while you're at it, San Antonio Bike Tours offer guided reclining trips through the city's beautiful historic district.
Enjoy healthy San Antonio grub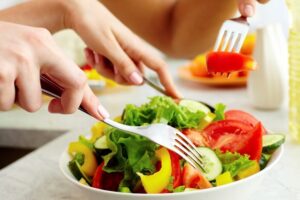 There's a popular saying out there: "Abs are created in the kitchen." In other words, no matter how much time you devote to exercise, it'll amount to nothing if you're always hitting the drive-thru on the way home. Keep up the good work even when you're not exercising by enjoying some of our local healthy restaurants.
Green Vegetarian Cuisine specializes in what it calls "vegetarian comfort food," and at The Cove, you're sure to find a great organic, locally sourced meal in an atmosphere the whole family will enjoy (you can even bring your dog!). If you'd rather take your healthy meal home on a busy night, stop by My Fit Foods to choose from some of their delicious and oh-so-good-for-you dishes.
If you are looking for a low-pressure, affordable workout that's a little more structured but still tons of fun, you should visit The Foundation Fitness Center at the Foundation Surgical Hospital.  There patients can meet up and workout in a group; or they can exercise solo with Rolando, their expert personal trainer. All BMI of Texas patients receive a free 90 day gym membership to this facility.
If you have questions about life after bariatric weight loss surgery and would like to know more about your post-surgery options for fitness, be sure to ask our team here at BMI of Texas.