Are you eagerly anticipating an unforgettable New Year's Eve in San Antonio? You don't have to look any further than this roundup of fabulous, healthy dining options. The following list will provide you with a guided tour of local hot spots for a resolution-friendly New Year's Eve dinner, as well as health-conscious entrée recommendations.
Chart House of San Antonio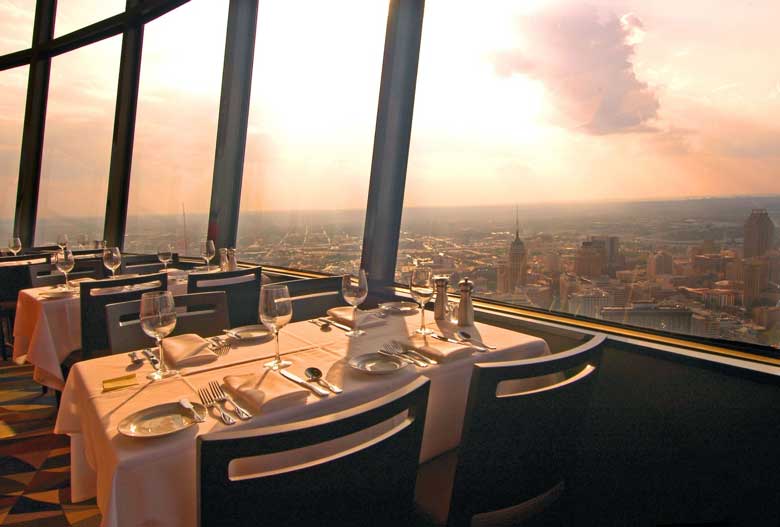 (The Flash List)
Situated 750 feet above downtown San Antonio in the historic Tower of the Americas, Chart House is a restaurant that offers much more than amazing food and drinks. Elegant panoramic views coupled with chic ambiance will make for a remarkable New Year's Eve dining experience.
When looking at the menu, you will find some mouthwatering favorites as well as entrées that are fresh and creative. There are delicious seafood, steak and poultry options, but the dish to try is the Scallops Italia. These fresh scallops are gently pan seared to perfection and served with basil pesto and ratatouille, making it the perfect healthy choice for your New Year's Eve dinner.
Piatti Ristorante and Bar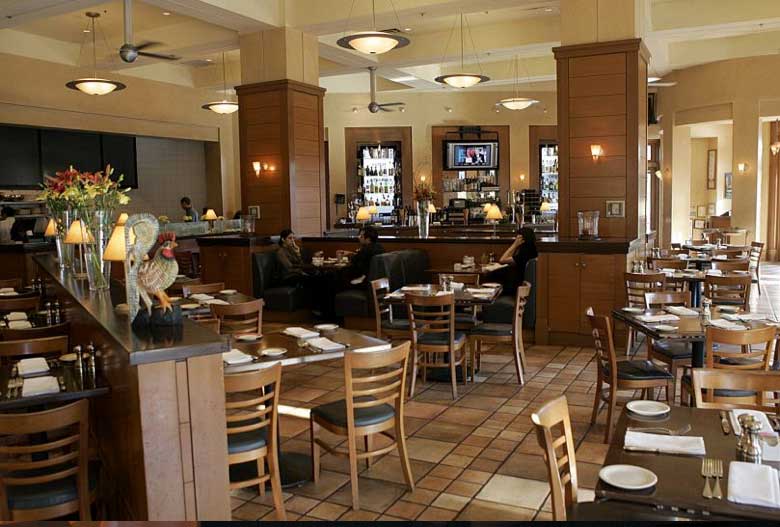 Located in the fashionable Alamo Quarry Market district just minutes from the popular San Antonio River Walk, Piatti Ristorante and Bar is the quintessential place for a New Year's Eve dinner with an Italian flare. The warm, inviting feel of this establishment is perfect for a romantic New Year's Eve, or even a gathering of loved ones who want to enjoy each other's company in a more intimate setting.
The menu is full of traditional Italian options, as well as new dishes that you can introduce to your palate. From appetizers, soups and salads to the irresistible main courses, Piatti will not disappoint. One of the crowd favorites also happens to be perfect for the health-conscious. The Grilled Lamb Chops is a robust dish served with a rich raspberry chianti sauce and butternut squash with pancetta and grilled asparagus. Buon appetito!
MAX's Wine Dive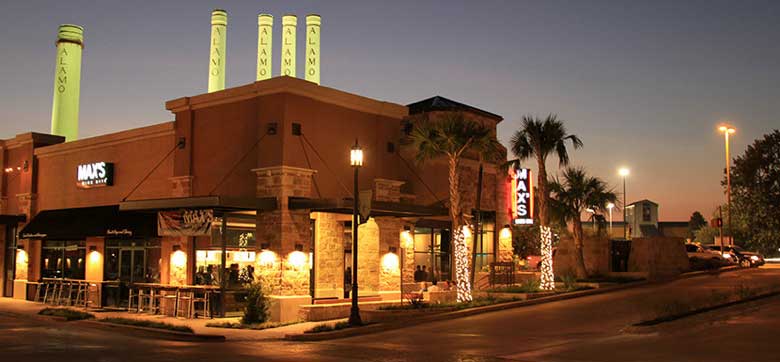 If you are looking for a fun, funky, welcoming restaurant in San Antonio where you can indulge in some of the most delicious gourmet comfort foods, then do yourself a favor and make reservations at MAX's Wine Dive. Here the casual, friendly mood unites with a trendy industrial atmosphere, allowing guests to enjoy the location just as much as the food.
The menu offerings are diverse, presenting dishes that you won't soon taste anywhere else. MAX's prides itself on being passionate about great food and wine, so you will have plenty of both to choose from, including their Kubla Khan salad. This decedent, gluten free dish is made with a combination of romaine lettuce and Napa cabbage, topped with roasted chicken breast, pineapple, carrots and peanuts, then drizzled with a jalapeño-mint vinaigrette.
The holidays are upon us and there is no longer time to delay. Make your New Year's Eve dinner reservations today at one of these great San Antonio restaurants and enjoy our health-conscious menu recommendations. From everyone at BMI of Texas, we wish you and your family a happy New Year!