Get Started on Your Weight Loss Journey
Your bariatric surgery options and the beginning of your weight loss journey is only a click away. All patients start the process by viewing one of our free informational seminars to learn more about bariatric surgery.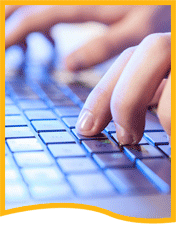 Online Seminar: We know you are busy! Click here to watch our educational seminar now.
After you view the free online seminar, you can set up an initial appointment with one of the surgeons immediately! Call us to make an appointment that works for you! The information in this seminar is important and there will be a test to ensure you understand the information provided at the time of your first appointment.