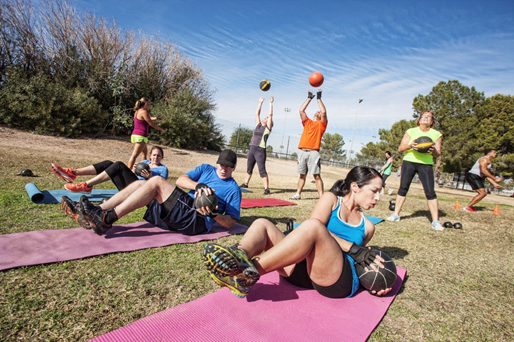 Do you wish you had access to local fitness programs that worked with your budget? How do free classes sound? San Antonio residents have their pick of many programs designed to help them get fit without straining their budgets. The most celebrated of these programs is Fitness in the Park, though it's certainly not the only option available.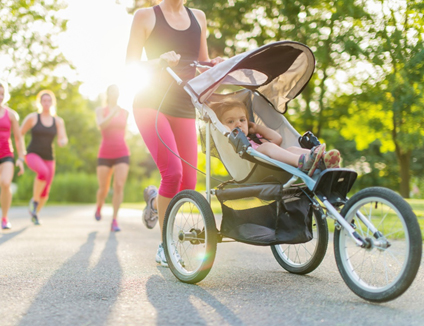 Fitness in the Park in San Antonio
The award-winning Fitness in the Park program provides a chance to get outside and get fit on a budget. Classes take place at dozens of San Antonio parks, so there's bound to be something going on near you at a time that works with your schedule. No registration is required, and all athletic levels are welcome. Thanks to San Antonio's beautiful weather, outdoor fitness classes are offered year-round.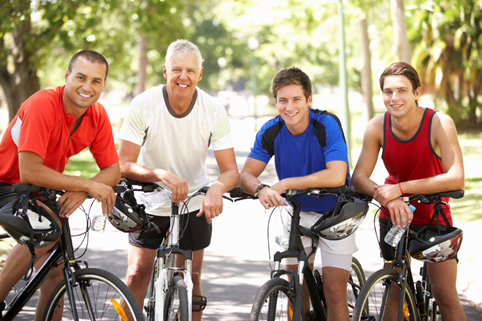 Class offerings include:
Boot camps and circuit training: These classes are designed to increase endurance, flexibility, stamina, strength and speed.
Yoga and tai chi: Yoga improves flexibility, reduces stress and boosts respiratory function. Tai chi, an ancient Chinese tradition, is still practiced today to enhance flexibility and engage the mind in a focused manner.
Sonia and Antonio Daniels family fitness camps: The former San Antonio Spurs player and his wife teach free fitness classes for the whole family.
Zumba: This popular aerobic dance class is a great way to get fit and have fun. Enjoy fresh air and sunshine while moving your hips to Latin beats and popular remixed favorites like "Ice Ice Baby."
Dance fitness: Hula dancing, line dancing, ballet and other dance forms make great workouts. This category is more of a free-for-all, but if you keep your eye on the events schedule you may find a dance fitness class that strikes your fancy.
Aerobics and high-energy cardio: Aerobic exercise is great for your heart. Driven by catchy music, you'll burn plenty of calories in these classes.
CrossFit: This option combines a number of movements in a timed or scored workout. Varied routines ensure continued results.
Cycling: This bring-your-own-bike class combines traditional cycling with elements of circuit training. Recommended for ages 18 and up.
Walking groups: Walking is a great form of exercise – and a social opportunity if you meet with a group and walk together.
Just for kids: Let your teens get out some energy with basketball, running and other programs. Mommy and Me classes get the youngsters involved as well.
Miscellaneous: Other options include outdoor tennis, table tennis, Pickleball, RoTenGo, PILOXING and more.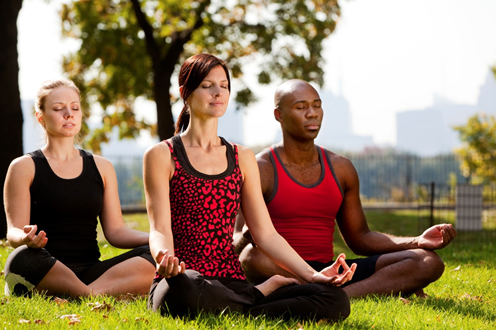 Other free, local outdoor fitness options:
While Fitness in the Park has plenty of choices, you might be interested in other free offerings around San Antonio. Here are more resources for you to check out:
GentleWellness: If you've ever wanted to learn tai chi, qi gong, Dao-In or yoga, GentleWellness is a great resource. Free classes take place Monday through Friday at various locations throughout the city. Check the website calendar for dates, times and locations.
Community Health and Wellness Center: Visit Woodlawn Lake Park Gym for free fitness classes from 5 p.m. to 9 p.m. Mondays, Wednesdays and Thursdays.
Local park trails: Walking and biking trails across San Antonio are free for public use. Some of our favorites include Trees of Phil Hardberger Park, McAllister Park and Olmos Basin Park. Arrange an outing with family and friends and make your own fitness schedule.
Health benefits of being fit
If you're seeking bariatric weight loss surgery, you might wonder about the purpose of exercising. Won't the surgery solve all your weight loss needs?
Actually, patients often have to lose weight on their own in order to qualify for surgery. Patients should also plan on adopting a fit lifestyle following bariatric weight loss surgery to enjoy faster, longer-lasting results. After your original consultation, be sure to ask about getting three months of free access to the BMI of Texas Fitness Center.
Staying fit helps you combat health problems, boosts your energy, improves your mood and helps you sleep better, so be sure to take advantage of Fitness in the Park San Antonio and other local fitness options!