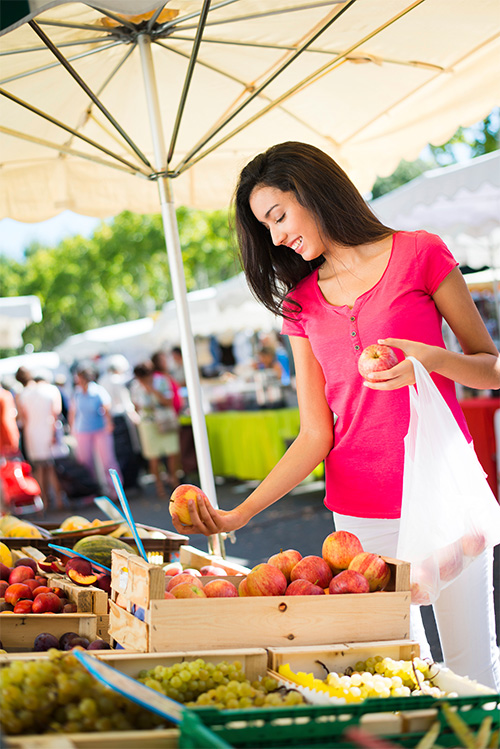 San Antonio residents live in one of the best places in the country. Our city is known for its eclectic art, serene landscapes and strong cultural scene. There's something new around every corner, and this time it's about health.
My San Antonio reported in April 2014 that San Antonio had the second-highest obesity rate among all major cities in the United States. It also revealed that more than 31 percent of San Antonians are obese. With statistics like this, it's clear that change has to happen in order for locals to live longer, healthier and happier lives. The first step to a healthier life can be a small one – start by researching local businesses that are working hard to make San Antonio a truly healthy community.
Learn more about the remarkable organizations in our city that are focused on improving our health. Then, go out and support them!
Salata: The Next Generation Salad Bar
Salata was founded in Texas and currently has two locations in San Antonio. The restaurant's popularity has allowed it to expand across Texas and into the rest of the U.S.
As one of the top restaurants in San Antonio, Salata is all about serving healthy food in a fun, inviting atmosphere. The menu is simple, the food is fresh and the salad bar boasts more than 50 different toppings to dress up your favorite lettuce mix, including traditional veggies like tomatoes, cucumbers, and broccoli as well as rare seasonal items like jicama, bean sprouts and pumpkin seeds. Add a side of fresh, lean protein or delicious homemade soup for a wholesome and complete meal. Finally, top off the dish with one of 10 made-from-scratch dressings for a salad bar experience that is truly of the next generation.
Fit City SA
This community portal for health and fitness, powered by the Mayor's Fitness Council, strives to make San Antonio one of the healthiest, most active cities in the country. Fit City SA offers numerous programs for kids and adults alike. The organization encourages San Antonio residents to be active and eat right at school and at work.
The Fit City SA events calendar highlights upcoming activities sponsored by Fitness in the Park and Family Fitness Nights so you can fill your spare time with fun pursuits that will also help you get fit. Check out "Where Fun Meets Fitness in San Antonio" for additional information about free fitness activities in the city.
CommuniCare Health Centers
As a full-service primary healthcare system, CommuniCare Health Centers provides Bexar and Hays Counties with an array of services. With seven locations across San Antonio, CommuniCare is able to serve many members of the community.
But CommuniCare is much more than just a health clinic. It also hosts a farmers market in April through November, offers a college student health program and raises money to help advance healthcare access to working families in need of financial help.
Salud al Pasito
Meaning "small steps towards better health," Salud al Pasito is a community health organization founded by local medical students from the UT Health Science Center. It hosts free community walks and health fairs all around the city. The purpose of these events is to raise awareness about illnesses and unhealthy habits in the community.
Health care professionals, such as weight loss doctors in San Antonio, are often invited to speak at the free events, creating an opportunity for community members to have open, informal discussions about their health. This is the first step for many toward achieving a healthier lifestyle.
You can become a member by signing up on Salud al Pasito's website, or you can make a charitable donation to the organization in order to help improve the lives and health of your fellow local residents.
BMI of Texas: Dieticians and Weight Loss Doctors in San Antonio
In conjunction with supporting these San Antonio businesses, working one-on-one with a dietitian is a great way to ensure lasting bariatric weight loss surgery results. At our San Antonio weight loss clinic, we have dietitians and weight loss doctors available to provide you with tailored extensive food and health education, exercise guidance, stress management and more. We call this our Comprehensive Lifestyle Approach, and the things you learn here are intended to last a lifetime.
To learn more about teaming up with a BMI dietician, please contact BMI of Texas today.