Tools and Resources - Adults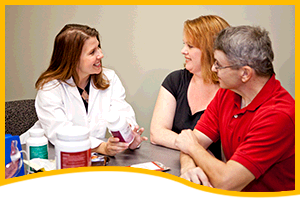 While this site provides you with a large amount of information, we feel it is important that our patients do as much research as possible. We have compiled a list of sites that we feel to be helpful tools to your weight loss journey, and understanding your options.
Generally Helpful Websites
Download our FREE BMI of Texas app. Within the app you can track your carb intake and exercise, count your steps with your fitbit, get recipes, nutrition, and post-op information.
www.my fitnesspal.com, - Our preferred food journal.
www.nusi.org - Newly founded non-profit organization (highly recommended) dedicated to reducing the economic and social burden of obesity and obesity-related chronic disease by improving the quality of science in nutrition and obesity research.
www.livinlavidalowcarb.com - Blog by long term low-carber, Jimmy Moore, who has dedicated his life to the education and promotion of health and nutrition, specifically as it pertains to carbohydrate restriction.
www.dietdoctor.com - Dr. Andreas Eenfeldt of Sweden who is leading the low carb movement in his country has a fantastic, informative, fact based blog/website.
www.eatingacademy.com - Dr. Peter Attia's website/blog.
www.mindlesseating.org - Answers the question of why we eat what we eat.
www.fathead-movie.com - Tom Naughton's website/blog: "You've been fed a lot of bologna."
www.nmsociety.org - Nutrition and Metabolism Society –dedicated to fighting the misinformation about the effectiveness of using carbohydrate restriction to combat diabetes and obesity.
www.proteinpower.com - Great website full of scientific and practical information for low carb lifestyle.
www.lowcarbconversations.com - Compilation of interviews with experts in field of nutrition, fitness, health, and wellness.
www.EDCASA.com - Eating Disorder Clinic of San Antonio
www.fitcitysa.com/about/mayor-s-fitness-council
Recipe Websites
www.danacarpender.com - "HOLD THE TOAST" - Great website full of useful recipes, cooking tips, meal planning—all oriented toward carbohydrate restriction.
www.genaw.com - Linda's Low Carb Menus & Recipes. Great Recipes, links, stories, menus, time saving tips, etc.
www.stellastyle.com - Chef George Stella transformed not only his life but his family's by immersing himself into learning to prepare healthy, low carb meals that taste fantastic.
www.low-carb-diet-recipes.com
www.atkins.com,
www.ketocook.com
www.pinterest.com/bmioftexas - fantastic recipes, inspirational and motivation information
Advocacy and Professional Organizations
www.asbp.org - The American Society of Bariatric Physicians
www.obesityhelp.com - Support website for patients with obesity
www.obesityaction.org - Advocacy group dedicated to helping patients with obesity
www.obesity.org - The Obesity Society